Lindblad Expeditions-National Geographic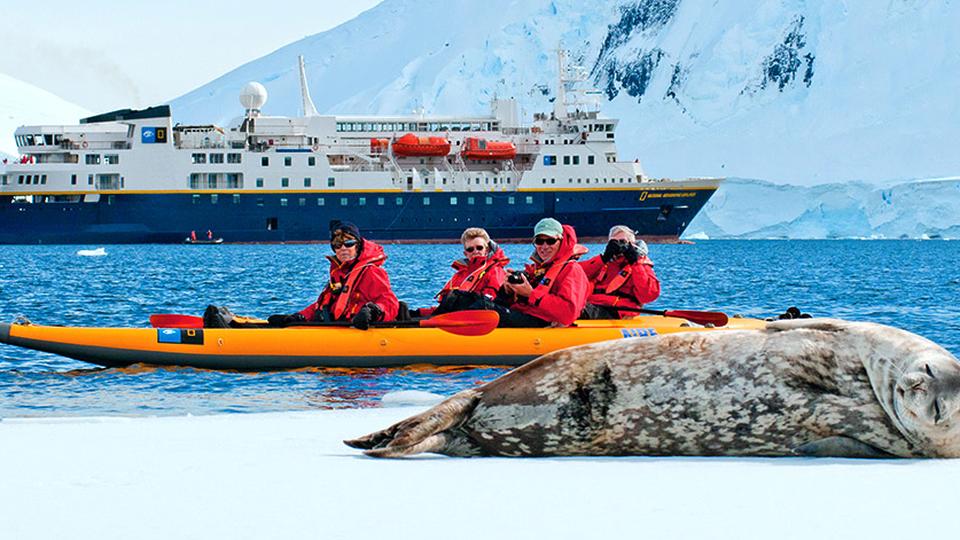 A GREAT PARTNERSHIP
Through Lindblad Expeditions-National Geographic, Alex and the Clue Crew have visited some of the wildest and most exotic places on the planet, resulting in more than 400 Jeopardy! clues. The long-standing partnership has also been responsible for taking over 100 Jeopardy! sweepstakes winners to destinations around the world.
More about Lindblad Expeditions-National Geographic: Innovators in ecotourism, Lindblad's fleet of intimately-scaled expedition ships combined with an on-board team of naturalists, undersea experts, and photographers not only gives access to some of the world's most remote destinations, but also takes informed adventure travelers on an unparalleled voyage into both natural and human history.
From Antarctica to the Arctic tundra, from the Angkor temple complex in Cambodia, to the Galapagos, the British Isles, Europe and beyond, each voyage is designed for comfort and outfitted with all the exploration tools needed to take you deeper into the world around you. Lindblad Expeditions-National Geographic believes that their way of travel won't just change the way you see the world, it may even change your life.
For more information visit Lindblad Expeditions-National Geographic.
LINDBLAD CATEGORY FAVORITES