Games & More

J!6 Google Assistant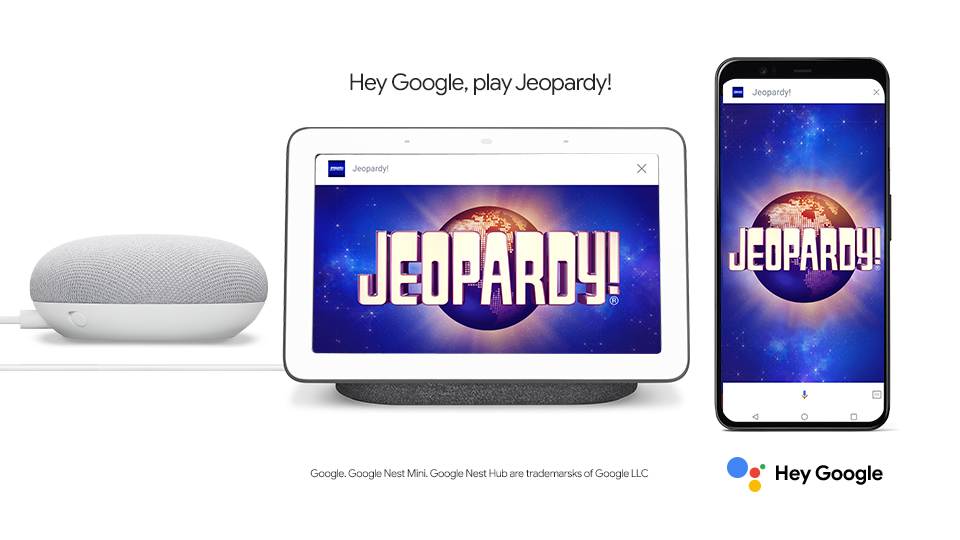 Celebrate more than 35 years of America's Favorite Quiz Show® - invoke the Jeopardy Action on Google and play today. Just say "Hey Google, play Jeopardy!" and you can show what you know with new clues every weekday. Step up to the lectern to play a wide range of categories including sports, pop culture, travel, world history and much more. Get the true Jeopardy! experience now as you respond just like the contestants on the show! The Double Jeopardy! round gives you six extra clues every weekday, plus Teen Jeopardy! and Sports Jeopardy! on Sundays.
PLEASE NOTE: If you have issues, questions or comments, please email gamesupport@spe.sony.com. We want to hear directly from you!
Jeopardy! ® & © 2021 Jeopardy Productions, Inc. All rights reserved.