Calling all teens! Want a chance to compete in the next Jeopardy! Teen Tournament? Time to sign up for the Teen Online Test! It only happens about once a year, so get started on your registration now with these easy steps:
1. Go to the Be on J! tab and click "Register Now" to begin your test registration.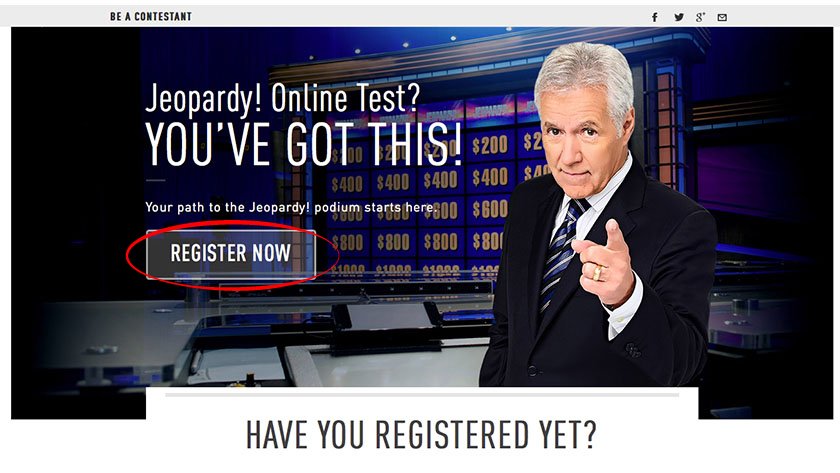 2. First, you'll be prompted to create a MyJeopardy! account, or log in to your existing account. You'll need to remember your username and password, so be sure to write them down.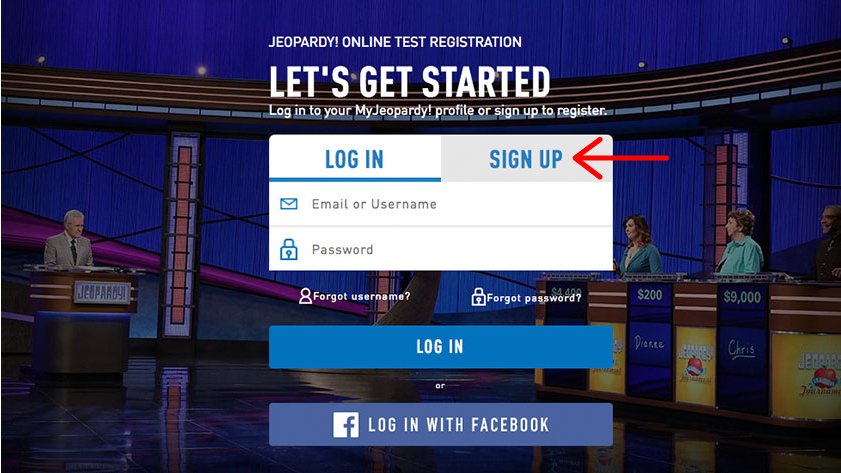 3. If you create a new account, you must click the "Online Test Sign Up" button once you've registered. If you log into your existing account, you'll see the screen in step 4.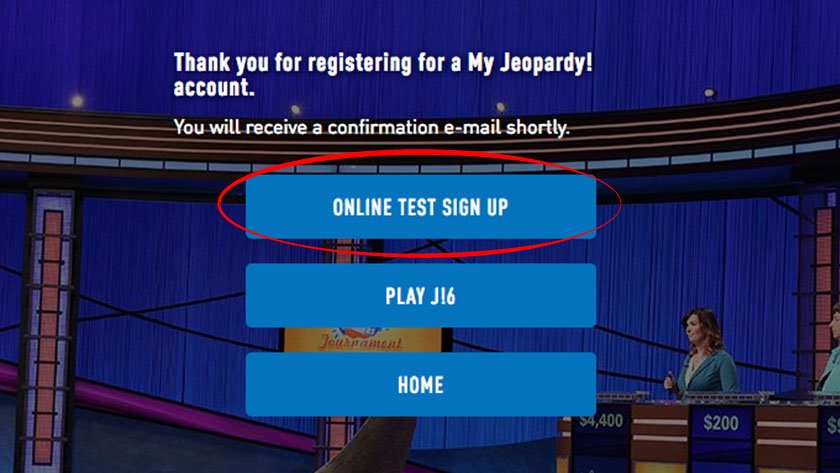 4. Answer yes or no to our quick questions, and then click "Submit."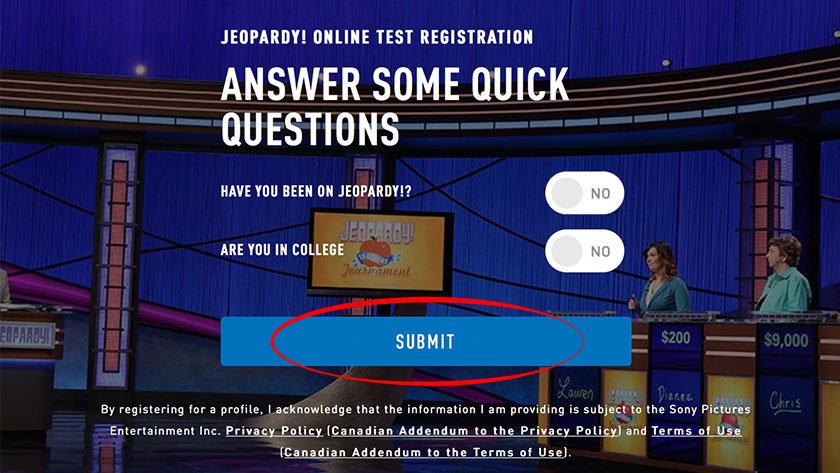 5. Since you are under 18 years old, you need permission from your parent or legal guardian in order to authorize your registration for the online test. Provide their email address so they can follow the steps to give consent.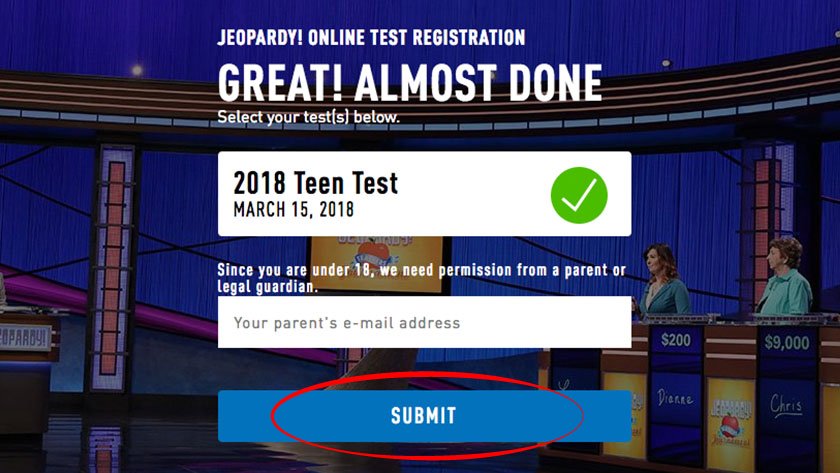 6. Your parent or legal guardian will receive an email that includes a link to grant you permission to participate.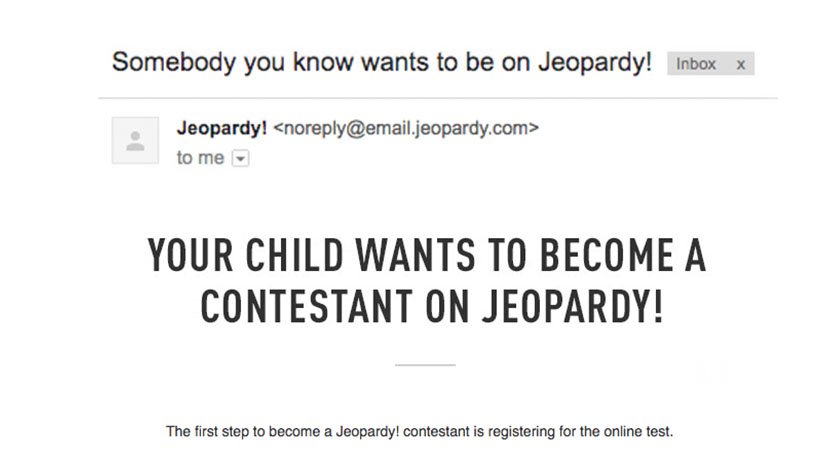 7. Once they click the link in the email, they will be taken to the parental consent page to grant or deny permission.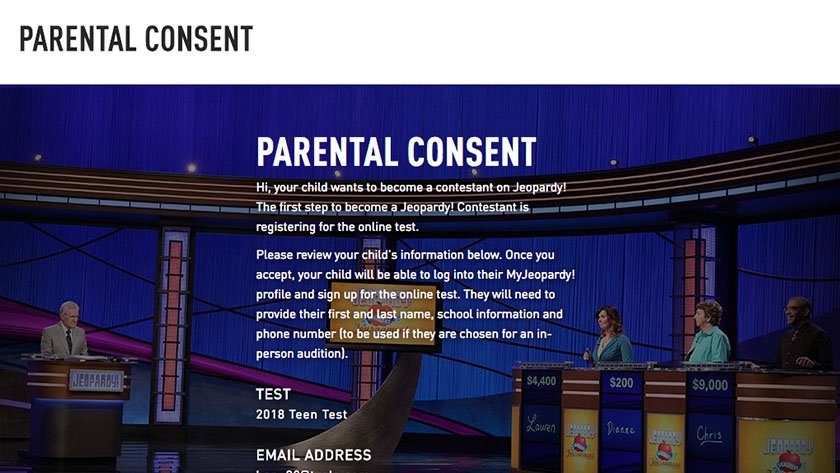 8. After your parent or legal guardian has granted permission, you'll receive an email with a link to complete your test registration.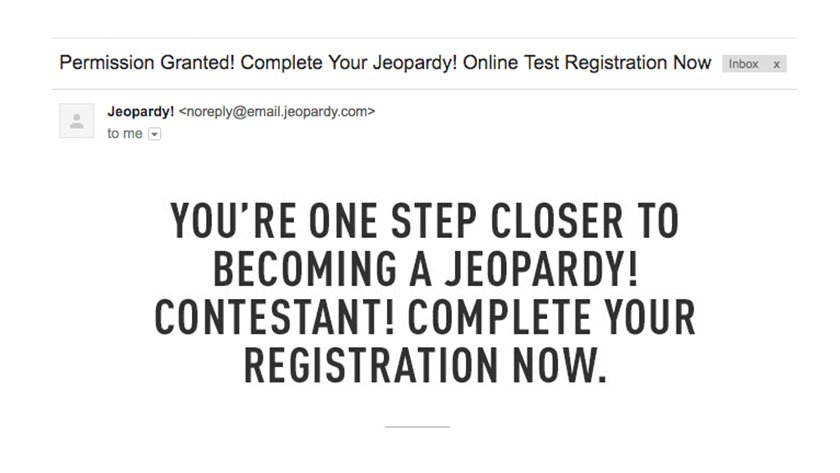 9. Click the link to the test registration page to finish registering for the test. Fill out the required fields and upload your best selfie as your profile photo.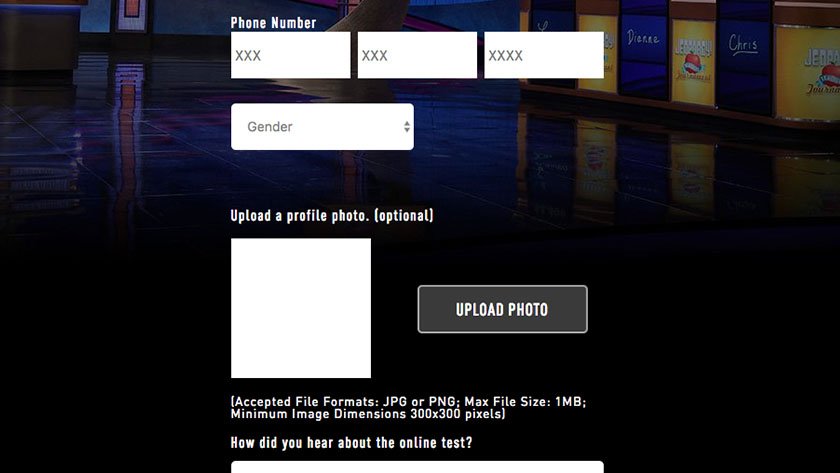 10. Once you have registered for the online test, head to your MyJeopardy! account. From there, select your preferred audition city in the event you are chosen for an in-person audition. Audition locations are limited, so be sure to consult your parents.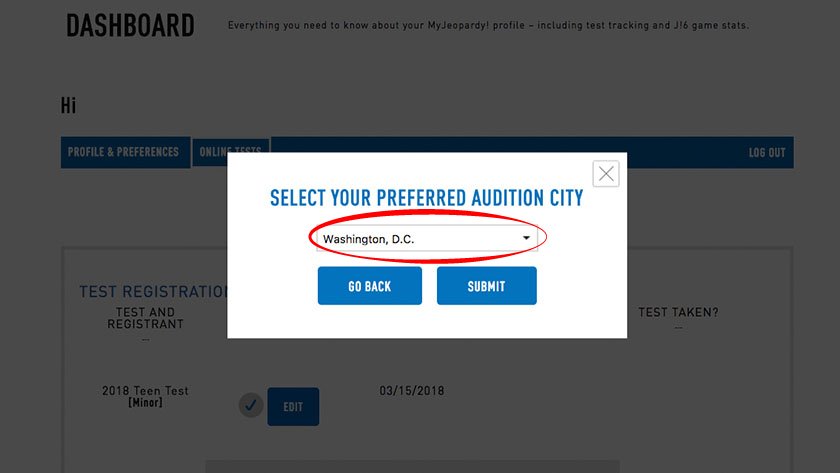 Your registration is now complete! As you wait for test day, visit the Prep Center to see all the ways you can prepare. Don't forget to mark your calendar and double-check your time zone for the test, too.
Good luck!