Attend a Taping of the Show – Live!
This is the official Jeopardy! tickets request page. Tickets to see a taping of Jeopardy! are free, but they are also extremely limited. Your tickets allow you to be among the first group of people to enter the TV studio on the day of taping, and they are only available on a first-come, first-served basis.
Please Wait
Getting ticketing information.
Ticket Availability
Select a Date
Tickets Available
Available Soon
Unavailable
New tickets are released on the first day of every month. Ticket availability is subject to change, so check back if your preferred date isn't available.
Important Ticket Info
View Map & Directions
We're Sorry!
There are no upcoming tapings scheduled right now. But new dates may be added soon. Keep checking back!
Back
Ticket Request Form
0

Tickets Requested

PLEASE NOTE: YOU DO NOT YET HAVE TICKETS TO THE SHOW. Please call 818-773-3465 one week prior to your selected tape date to confirm your tickets.

Follow the instructions on the recording to verbally confirm your seating or your seats will not be held. Please carefully review and print the important ticket information for all tape day details.

Jeopardy! tapes at the following location:

SONY PICTURES STUDIOS
Overland Gate Entrance
Culver City, CA 90232
Take the Sony Studio Tour
Get a behind-the-scenes look at your favorite shows, hear anecdotes about classic and current movies, and learn about the nearly 100-year history of the Sony Pictures Studios lot.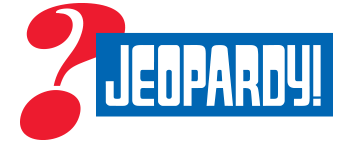 Thank you! Your ticket request has been received.
THIS IS YOUR TICKET! Please print or save and bring with you to the studio.
You must confirm your attendance 5-7 days in advance of your reservation or your seating cannot be guaranteed. Call 818-773-3465 and follow the instructions on the recording to verbally confirm your seating.
Ticket Details
Ticketing Info
Print or save these pages. They will serve as the receipt of your ticket(s).
You MUST confirm your seats within 5-7 days of your show date. Call 818-773-3465 and leave your first and last name, along with the phone number you used to make your seat reservation. If you do not confirm your seats within this time frame, your tickets will be subject to cancellation.
Tickets and parking in the Overland structure are free, but any other expenses incurred are the responsibility of the participant.
Audiences for the 10:30 a.m. seating will see the taping of three shows and (depending on production) will be released at 1:15 p.m. Audiences for the 2:15 p.m. seating will see two shows and should be released at 4 p.m. Anyone wishing to also take the Sony Studio Tour should plan accordingly. Please Note: Tournaments and Special Event competitions are subject to widely varying schedules. Check your tickets for times.
All dates and times are subject to change at the Producer's sole discretion.
All audience members must bring a valid government-issued photo ID. By entering the Sony Pictures Entertainment (SPE) lot you will also be required to undergo a metal detector screening and a bag check. Please refrain from bringing extra personal belongings. Large bags and backpacks are prohibited.
By entering the SPE building, you hereby consent to video surveillance and a search of your vehicle and/or personal belongings at any time.
Children under the age of 8 will not be admitted.
Smoking, food, beverages, recording equipment, and weapons of any kind are strictly prohibited.
SPE strictly prohibits the unauthorized use of cameras or any other recording devices – including cell phone cameras. Use of any recording device must be approved by or at the direction of the Audience Coordinators. Cell phones must be turned off during tapings.
There are no public restaurants on the SPE lot, but a variety of options are available within walking distance.
Only the requests made through this page will receive priority seating. Your priority seating ticket request takes precedence over any other ticketing outlet.