Judges' Table: Sgt. Pepper's ... What?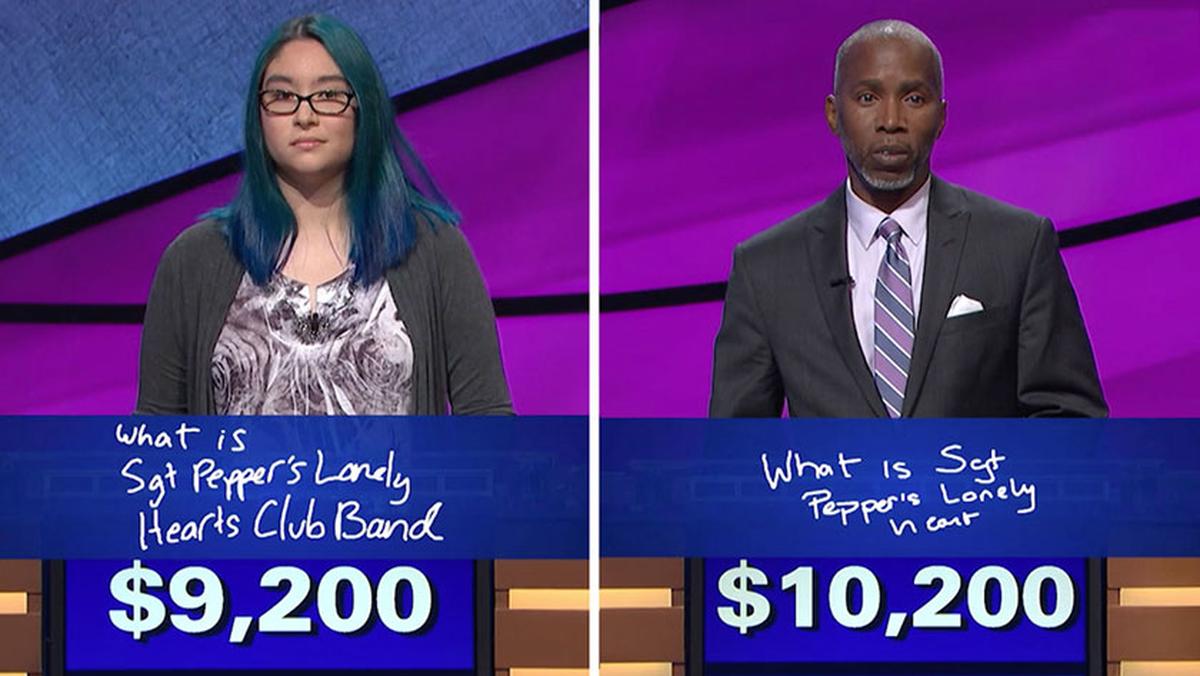 There's a Jeopardy! scenario that our judges face from time to time: When is a partial response acceptable? That question came up during today's Final Jeopardy!, when the last clue of the game asked our contestants to name The Beatles' album "Sgt. Pepper's Lonely Hearts Club Band."
While Kiana answered correctly with the full name of the album, Wilbur came up short. By the time the 30-second clock ran out, he had only written down "Sgt. Pepper's Lonely Heart" – a response that ultimately got a thumbs-down from our judges.
Though the beloved album is widely abbreviated to either "Sgt. Pepper" or "Sgt. Pepper's," Wilbur's partial response not only referenced the work in a way that has never been popularly known, but it also changed the meaning of the title itself. The famous album and its name were conceptualized around the fictional Sgt. Pepper's band, not his lonely heart.