About the Show

Cast & Crew
Alex Trebek's Legacy, 1940 - 2020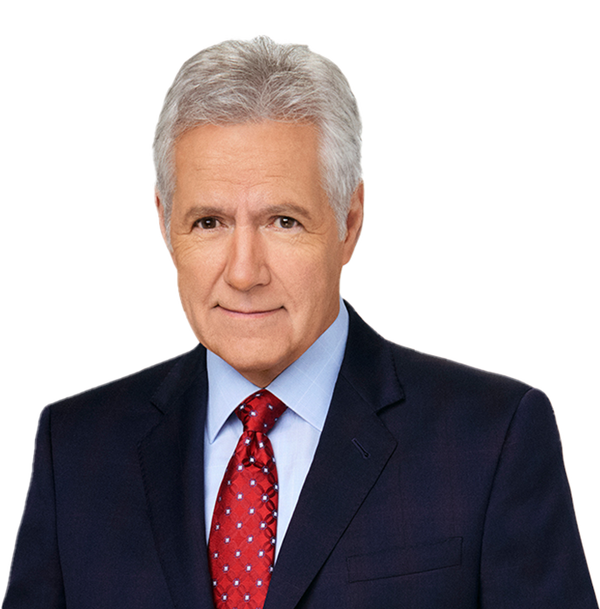 Born in Sudbury, Ontario, Alex hosted dozens of game shows before becoming the host of Jeopardy! in its syndicated debut in 1984. He hosted more than 8,200 Jeopardy! episodes over the course of nearly 37 seasons, setting a Guinness World Record for hosting the most episodes of a signle game show. Alex won the Daytime Emmy® Award for Outstanding Game Show Host seven times and was honored with Lifetime Achievement Award from the National Academy of Television Arts and Sciences. He received the Order of Canada honor from his native land in 2017.
Alex Trebek began hosting Jeopardy! in 1984, the year that the syndicated version of America's Favorite Quiz Show® debuted. He became one of television's most enduring and iconic figures, engaging millions of viewers worldwide with his impeccable delivery of "answers and questions."
In June 2021, Trebek was honored with a Daytime Emmy Award for Outstanding Game Show Host, his third consecutive and eighth overall. He also has a Lifetime Achievement Award from the National Academy of Television Arts and Sciences. He has been honored with a Guinness World Records® record for Most Game Show Episodes Hosted by the Same Presenter: he has hosted more than 8,000 episodes of Jeopardy!. In 2013, he was named a member of the Broadcasting & Cable Hall of Fame, and in 2018, he and Jeopardy! were inducted into the National Association of Broadcasters (NAB) Broadcasting Hall of Fame. Trebek and Jeopardy! received a 2011 Peabody Award for "encouraging, celebrating and rewarding knowledge."
I think what makes Jeopardy! special is that, among all the quiz and game shows out there, ours tends to reward and encourage learning.
Born in Sudbury, Ontario, Trebek attended the University of Ottawa, where he earned a degree in philosophy. After university, Trebek worked for the CBC, covering national news and special events for radio and television. He made his American television debut in 1973 as the host of NBC's game show "Wizard of Odds," and after several other hosting roles, he became the host of Jeopardy!
In 2017, Trebek was named an officer of the Order of Canada, his native country's second-highest civilian honor. He is one of the few celebrities to have been honored with a coveted star on both the Hollywood Walk of Fame and the Canadian Walk of Fame.
Trebek maintained strong ties to the University of Ottawa: he created scholarships, sponsored a Lecture Series, and supported the construction of Alumni Hall, which, in May 2015, was named in his honor. He was conferred an honorary doctorate, and he received the Meritas Tabaret Award for Alumni Achievement, the top award bestowed upon University of Ottawa alumni. He was a long-time supporter of World Vision and has traveled to many third-world countries on behalf of that organization. In 2020, Trebek and his wife, Jean, made a joint donation to Hope of the Valley Rescue Mission in the San Fernando Valley to establish a transitional living facility for the homeless population in the valley.
In March 2019, Trebek announced that he had pancreatic cancer. He underwent treatment while continuing to host Jeopardy!, inspiring millions with his upbeat and candid messages about his health.
Trebek published a best-selling book in July 2020, "The Answer Is…: Reflections on My Life," his proceeds from the book were all donated to.
On November 8, 2020, he passed away peacefully at home surrounded by family and friends. He was 80 years old. 
Until his death, Trebek and Jean resided in Los Angeles. Their daughter Emily is a real estate developer in Los Angeles, and their son Matthew is the owner of OSO, a Mexican restaurant, and Lucille's, a restaurant/bar, both in Harlem, New York.
Trebekisms
If you can't be in awe of mother nature, there's something wrong with you.
Alex Trebek
It's far easier to be nice to people than to be mean, with far greater rewards.
Alex Trebek
Now being pope, that'd be okay because I look great in white.
Alex Trebek
I'm an analog man in a digital world.
Alex Trebek