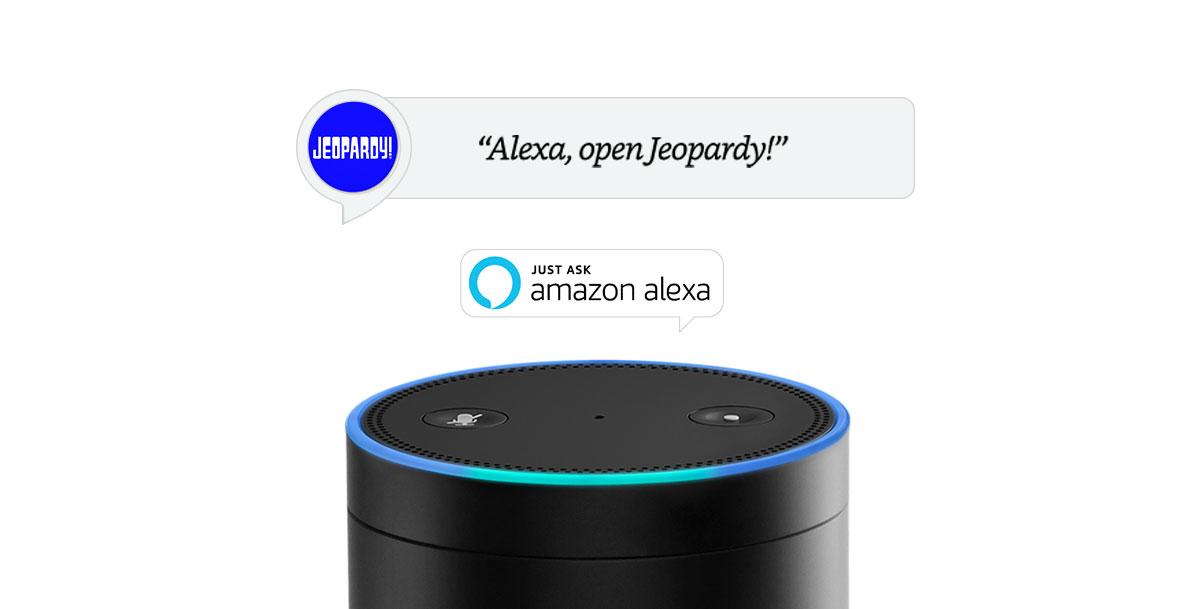 Play Jeopardy! on any Amazon Alexa-enabled devices!
With the Emmy®-nominated Jeopardy! skill, play the "extra" clue of the six Round 1 categories from the day's broadcast FOR FREE. Using only your voice, you can respond just like the contestants on the show! If that's not enough, subscribe through the Alexa skill and get the Double Jeopardy! round that delivers 6 more clues every weekday AND 12 clues of Sports and Teen Jeopardy! every weekend! Ask Alexa to "Open Jeopardy!" to get started.
If you have issues, questions, or comments, please email us at support@volleythat.com. 
Amazon, Alexa, Echo, and all related logos are trademarks of Amazon.com, Inc. or its affiliates.