This Is Alex Trebek's Spirit Animal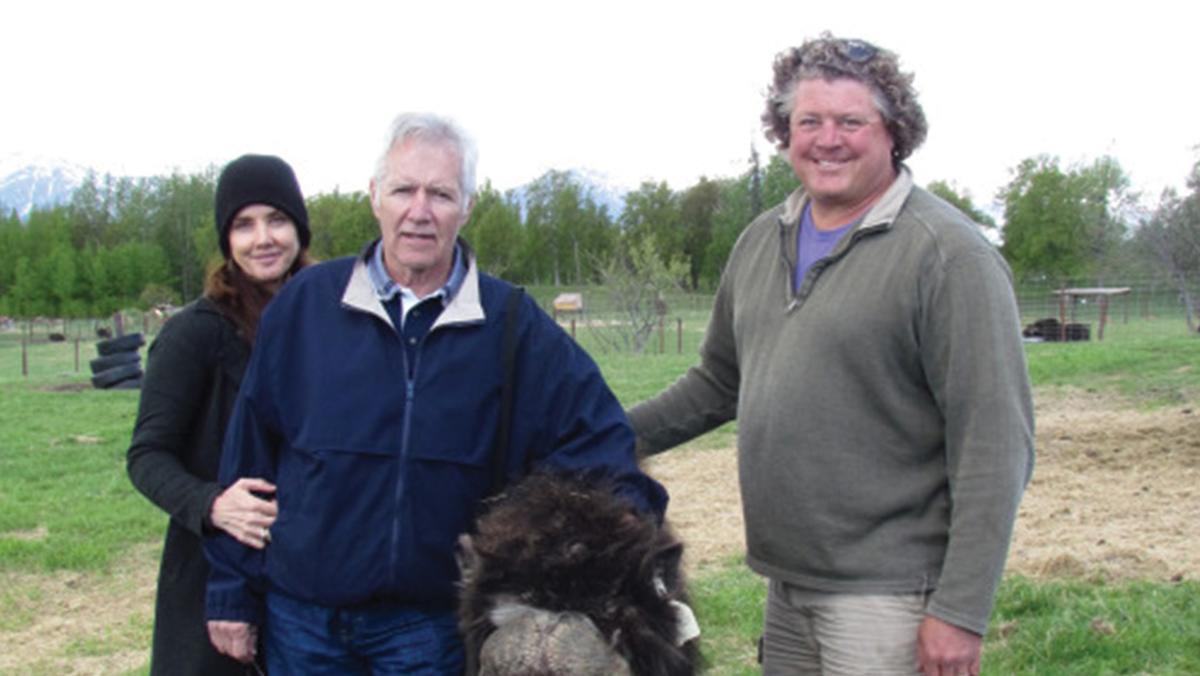 This is the musk ox – a mammal whose roots extend to the Ice Age and Alex Trebek's favorite animal. If you've never heard of the musk ox, don't be ashamed. Native to the Arctic, musk oxen were at one time an endangered species. Formerly hunted for their meat and qiviut – the finest wool in the world, according to The Musk Ox Farm – the remaining musk oxen of the world live on preserves in Alaska, Norway and Siberia.
When asked why the musk ox is his favorite, Alex responded, "Musk oxen are family oriented, and I like that. When in danger, they form a protective circle with the males facing outward, and the cows and calves in the center. There are very few predators brave enough to attack this formation. Besides that, I like the way their furry coats wave in the breeze when they are running."
Alex and his family do much more than admire the musk ox. They've been devoted activists to the animals themselves. Mark Austin, Executive Director of The Musk Ox Farm in Palmer, Alaska, shared his gratitude for the Trebeks:
"For over 25 years, the Musk Ox Farm has been honored to bestow the title of Herd Godfather upon Mr. Alex Trebek. The 'Friends of the Musk Ox,' our membership organization, is vitally important for the financial survival of the project. The most common membership level is the adoption of one of our musk oxen. For every adoption, and there have been many over the years, Mr. Trebek has kindly and personally signed each and every adoption certificate. Members around the globe are thrilled to know that they share an appreciation of the animal and the project with Alex Trebek."
While providing support via awareness for the musk ox species would be charming enough, the Trebeks are out to affect tangible change. Mark Austin continued by saying, "It hasn't just been his name and status that he has given to the farm either. Alex and Jean are two of our most generous funders. Alex, Jean, and their family last visited the farm in the summer of 2013. They also recently established their family foundation. Since then, Alex and Jean have donated $10,000 annually. These generous donations have allowed us to improve facilities, further herd health, and allow for proactive pasture management that makes it possible to do our very best work. Alex's friendship, promotion, and generosity have contributed to the success of the organization in so many ways. We are eternally grateful."
We're thrilled to share the news of our host's care and affinity for this uncommon animal. If you'd like to learn more about all things musk ox and The Musk Ox Farm, go to muskoxfarm.org.