Meet Co-Head Writer Michele Loud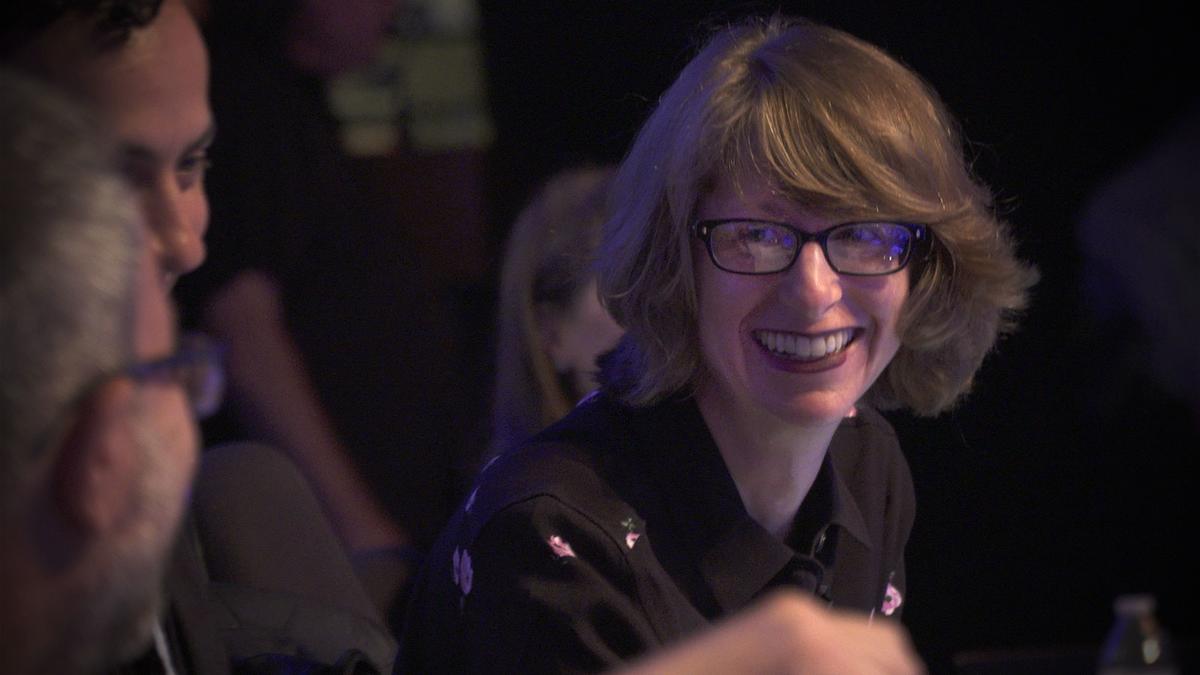 It all started with a classified ad in an industry trade paper: researcher for Jeopardy! Michele Loud was already a fan of the show and had tried out for the regular version as well as the College Championship. Although she passed a test much like the ones that the contestants take to be on the show and got an interview, she didn't get the job the first time around. A year later, another researcher position opened up and she was hired. Two and a half years after that, a position opened up on the writing team for which she submitted a complete gameboard of material to the producers to demonstrate her comfort with the wide-ranging topics that Jeopardy! covers in any given episode. That was the beginning of more than two decades (and counting!) in helping craft the categories and clues that keep bringing fans back every day. 
This season she starts a new role, joining longtime head writer Billy Wisse as co-head of the department. Hear from Michele about her Jeopardy! journey and get an inside look at what it takes to lead this prolific team.
Fun fact: One of Michele's favorite Final Jeopardy! clues was based on information she first came across on a carton of rocky road ice cream, proving that a Jeopardy! writer can find game material anywhere! The clue read:
IN 1929 WILLIAM DREYER & JOSEPH EDY
CREATED THIS ICE CREAM FLAVOR,
NAMED IN PART TO REFLECT THE TIMES AHEAD