Alex Trebek Plays a Round of Lampoon Jeopardy!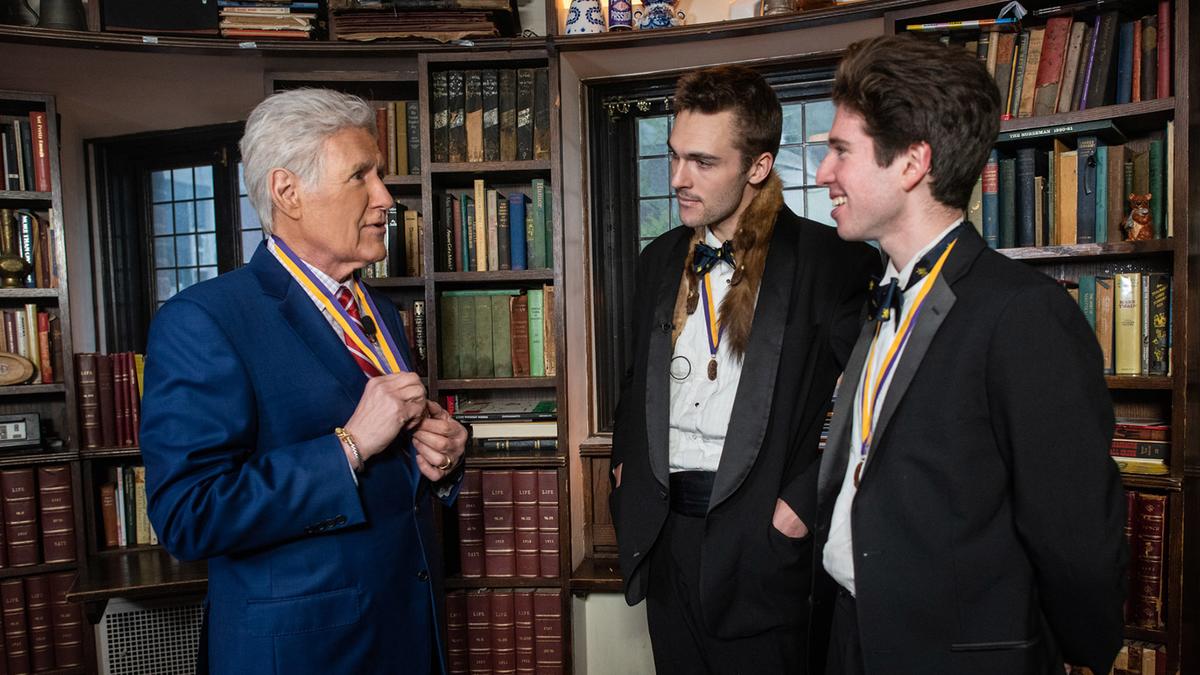 Though shooting clues on location isn't an unusual thing for Alex, it's not often that he's greeted with fanfare by a gaggle of young comedians in the making from Harvard University. Yes, the writers of The Harvard Lampoon, breeding ground for comic up-and-comers in entertainment, gave Alex quite the welcome on this particular shoot: an entire gameboard of mock Jeopardy! Alex, playing the role of contestant for once, joined The Lampoon and members of their rival publication, The Harvard Crimson, for some jests and jabs behind the lecterns. 
Lampoon copresidents Nick Grundlingh and Jack Stovitz also took a moment to make Alex an honorary member. He joins past honorees such as Winston Churchill, Billy Crystal and Jay Leno. They also made a gracious group donation to the Pancreatic Cancer Action Network in Alex's honor. 
Don't miss THE HARVARD LAMPOON category on Monday's show!