Inside the Relationship Between Jeopardy! and N.Y. Metropolitan Opera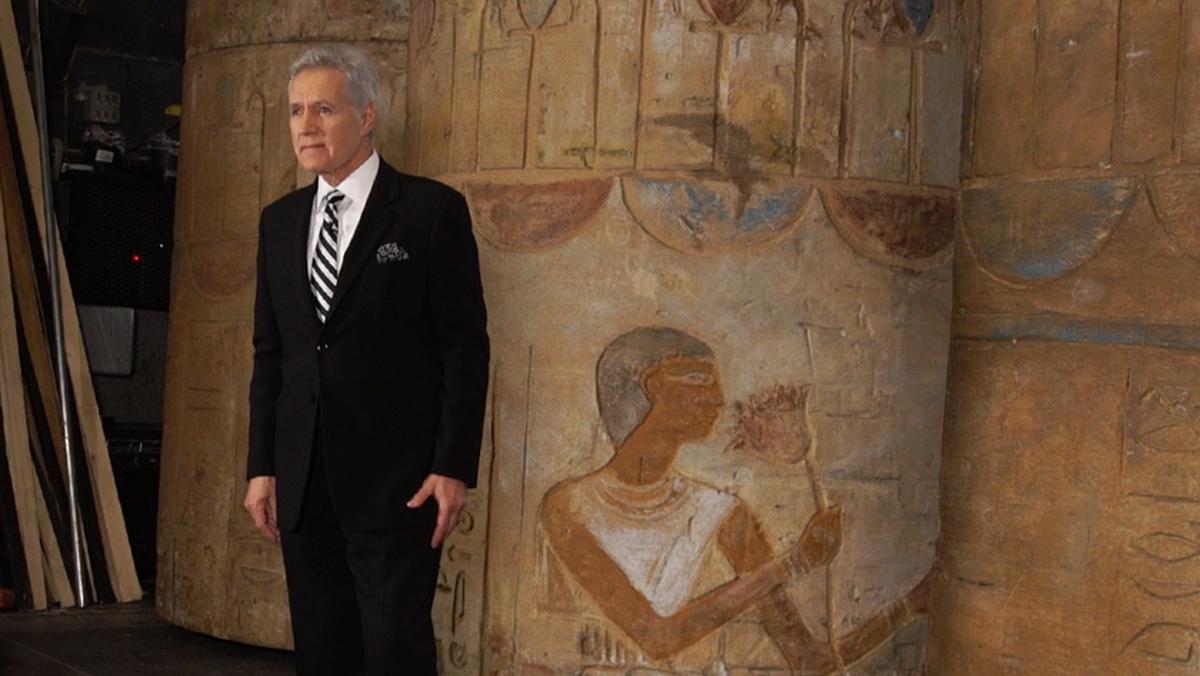 Over the past few years, we have worked with New York's Metropolitan Opera in a variety of ways to present clues on Jeopardy! The Clue Crew has visited backstage at the Met; we've featured special presentations of clues and performances just for Jeopardy! viewers by such notables as Placido Domingo; and Alex has, on two occasions, raided the Costume Department of the Met. This year, we wanted to take it one step further.
Thanks to the Met's "Live in HD" program, performances of many of the world's most beloved operas are preserved forever in high-definition audio and video. We worked with the curators of these presentations to select just five clips from past "Live in HD" broadcasts, which Alex could introduce in today's category (11/16) called THE METROPOLITAN OPERA (below).
Alex, an opera buff, was particularly thrilled to travel to New York this time: "When I visited the Met to record this category, I had the opportunity to take my 24-year-old son, Matthew, who had never been to an opera, to see AIDA. He was as excited as I was to see this marvelous production."
And now, Jeopardy! viewers can see at least a snippet of AIDA, as well as the Met's staging of some of the world's greatest operas. We hope that this is just the beginning.
In case you missed Alex's most recent dress rehearsal at the Metropolitan Opera, read the full story here.