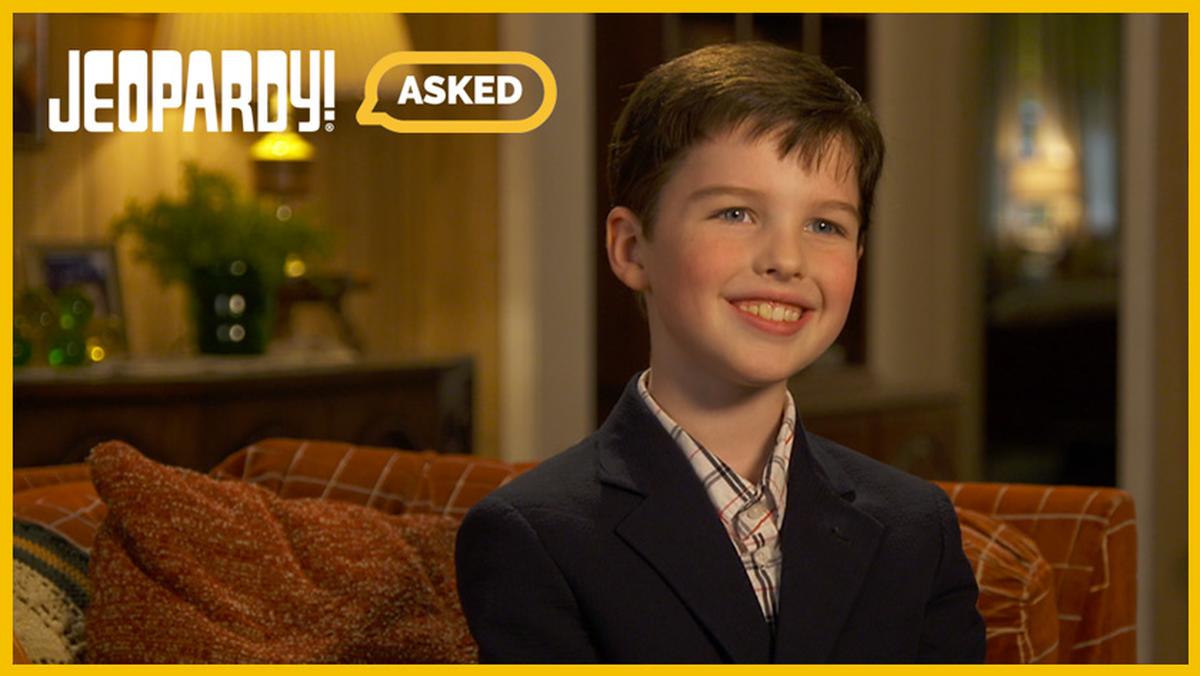 On today's show, Iain Armitage is the clue presenter for SCIENCE WITH IAIN ARMITAGE. A newcomer to primetime TV, Iain portrays the infamous Sheldon Cooper of "The Big Bang Theory" at 9 years old in the new series "Young Sheldon."
Jeopardy! producer Brett Schneider conducted the clue shoot on the set of "Young Sheldon." Here's what he had to say about working with the actor:
We were on the Warner Bros. lot in Burbank, CA, where the Coopers' East Texas home appears to have been plopped down in the center of a massive soundstage. There's incredible detail within the house, including VHS tapes and magazines from that era (1989). There are also all sorts of family photos, and even a yard and tire swing.
Iain was energetic, precocious and highly intelligent. He was curious about our camera and teleprompter, and about the jobs of the members of my crew. Throughout the shoot he made thoughtful comments about the clues that had been written for him, sharing an insight into his approach to the role, as well as his own personality and intellect.