2017 College Championship Gallery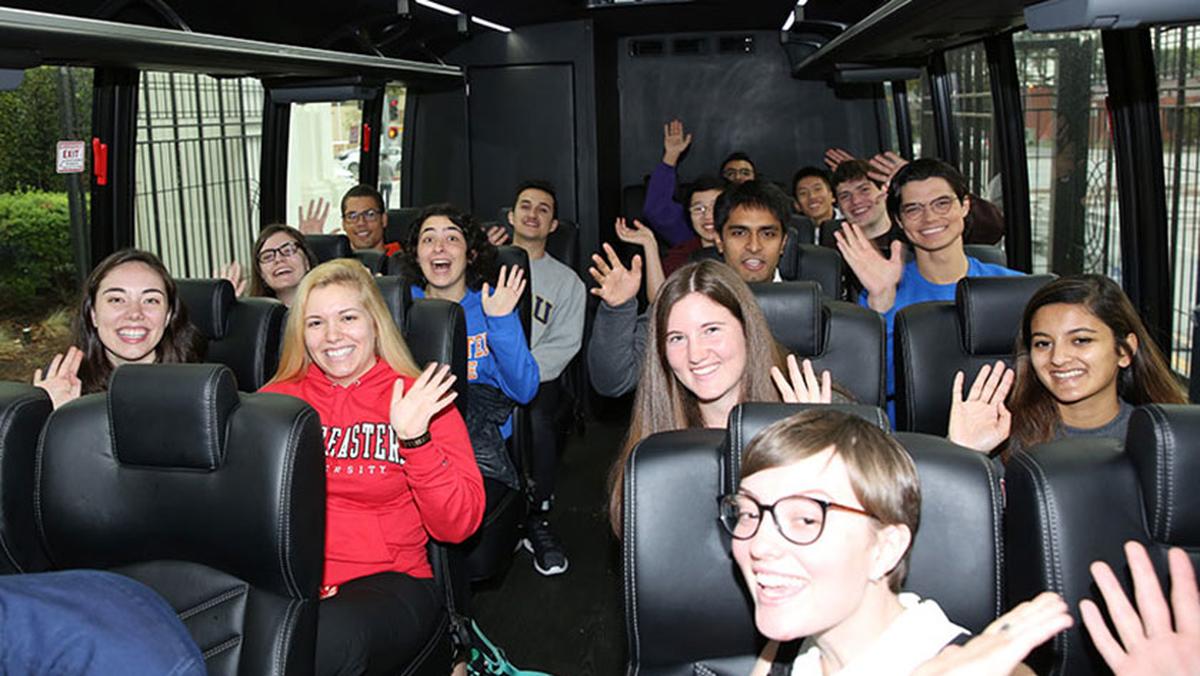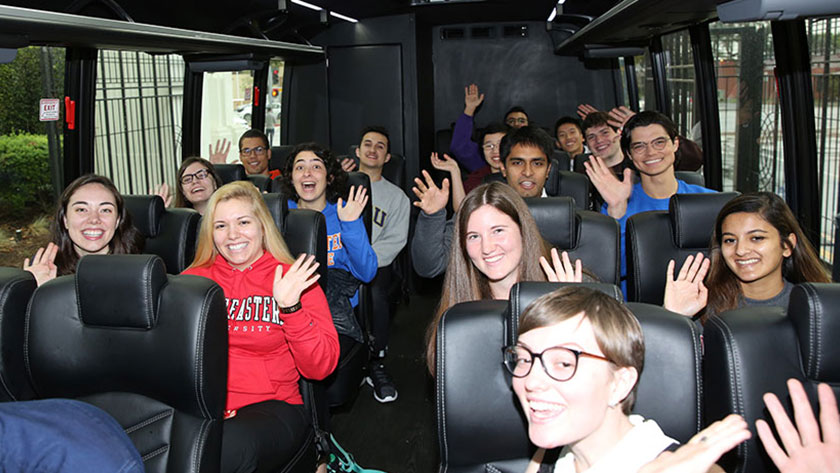 A wave from all our college competitors on the bus to the studio. One champion will rise among them!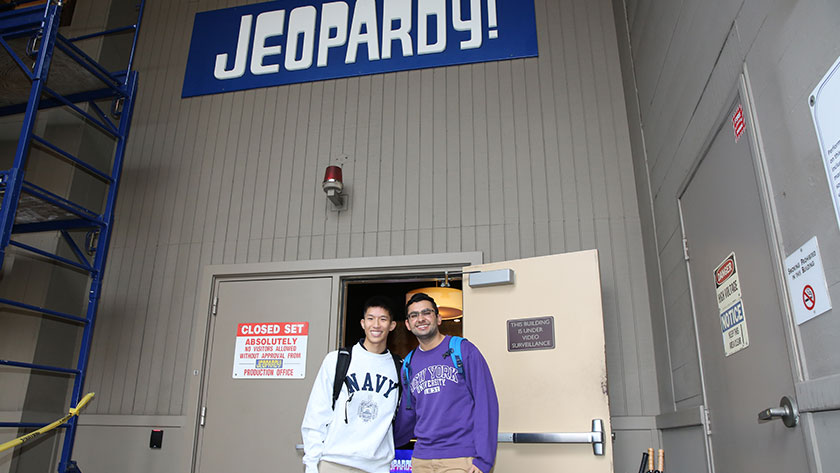 Sharing a moment of camaraderie before entering our studio, where it will be all competition.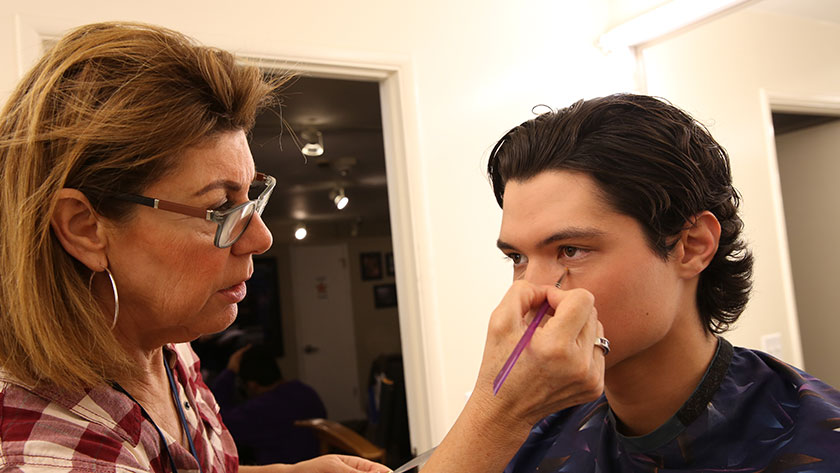 Zach Atwell getting ready for showtime with a few touch-ups from our makeup artist.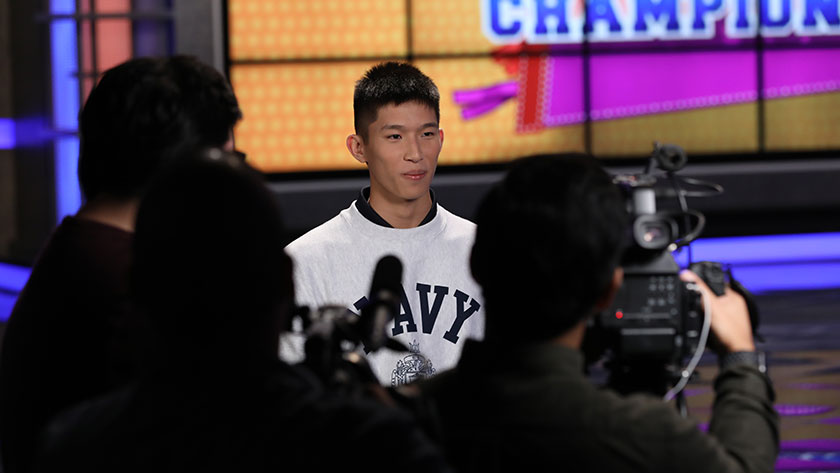 Gary Tse sharing his pride in representing the U.S. Naval Academy.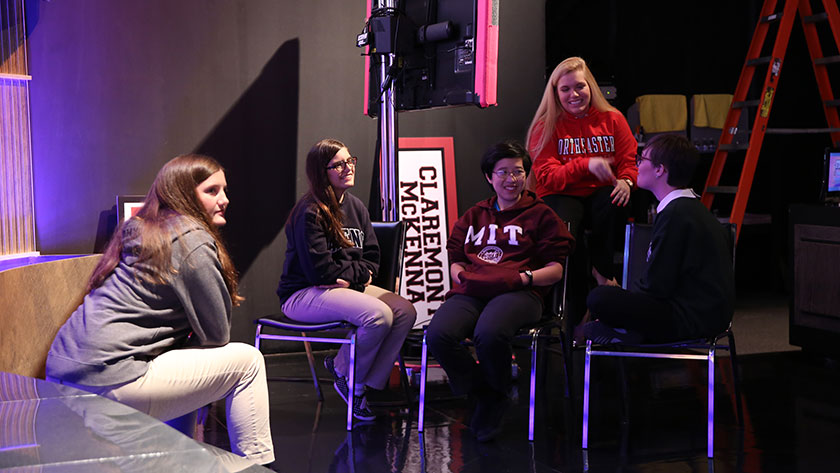 Competitors relax in the wings before going up for practice rounds.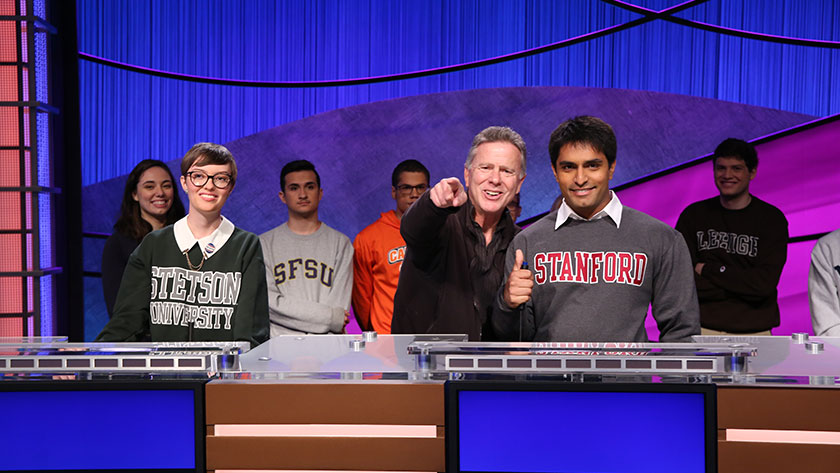 Our stage manager, John, gives our college students a lesson in swag.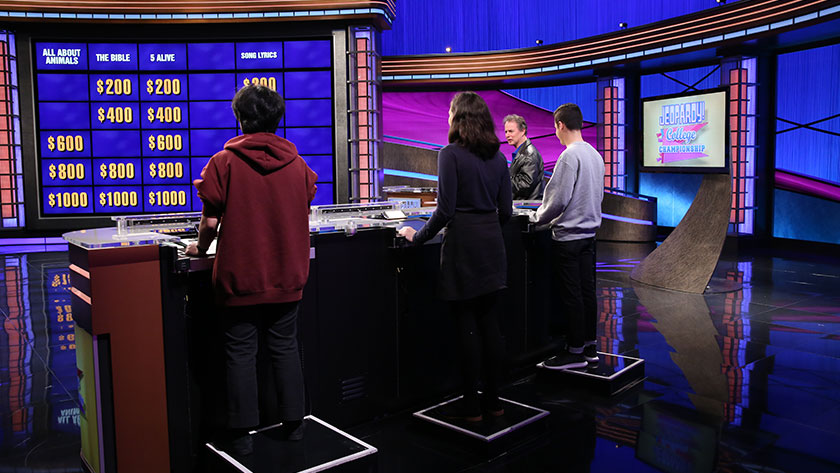 Before the game, the players get in a few rounds of practice with our senior contestant coordinator, Glenn.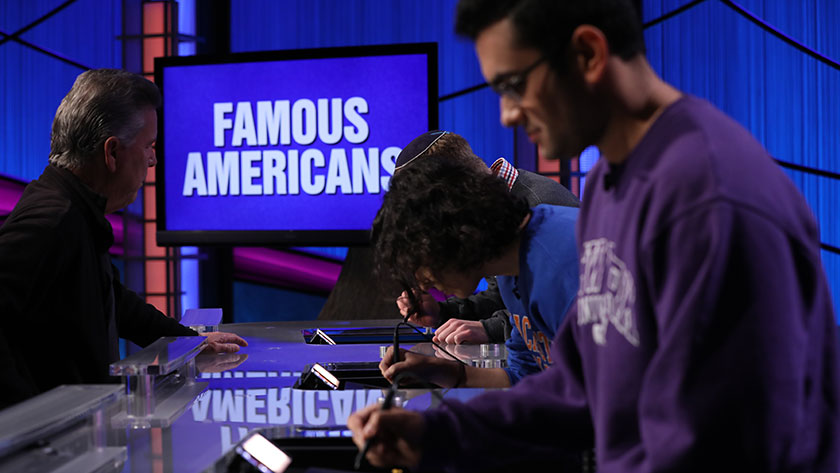 A mock Final Jeopardy! clue – feels just like the real thing!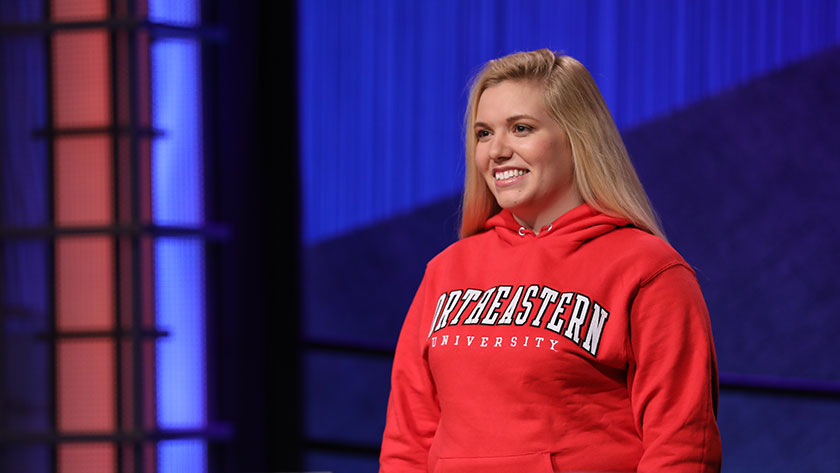 Clarissa getting comfortable in front of camera for us ahead of her matchup.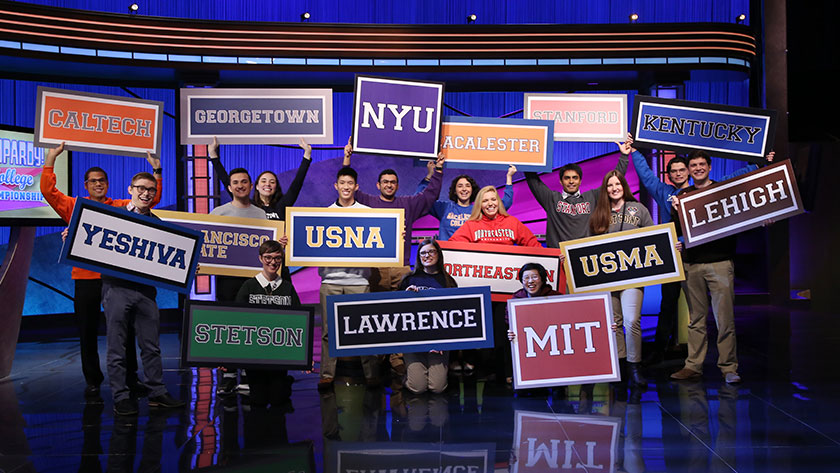 We're all over the map here, and the players are ready to defend their schools' honor!