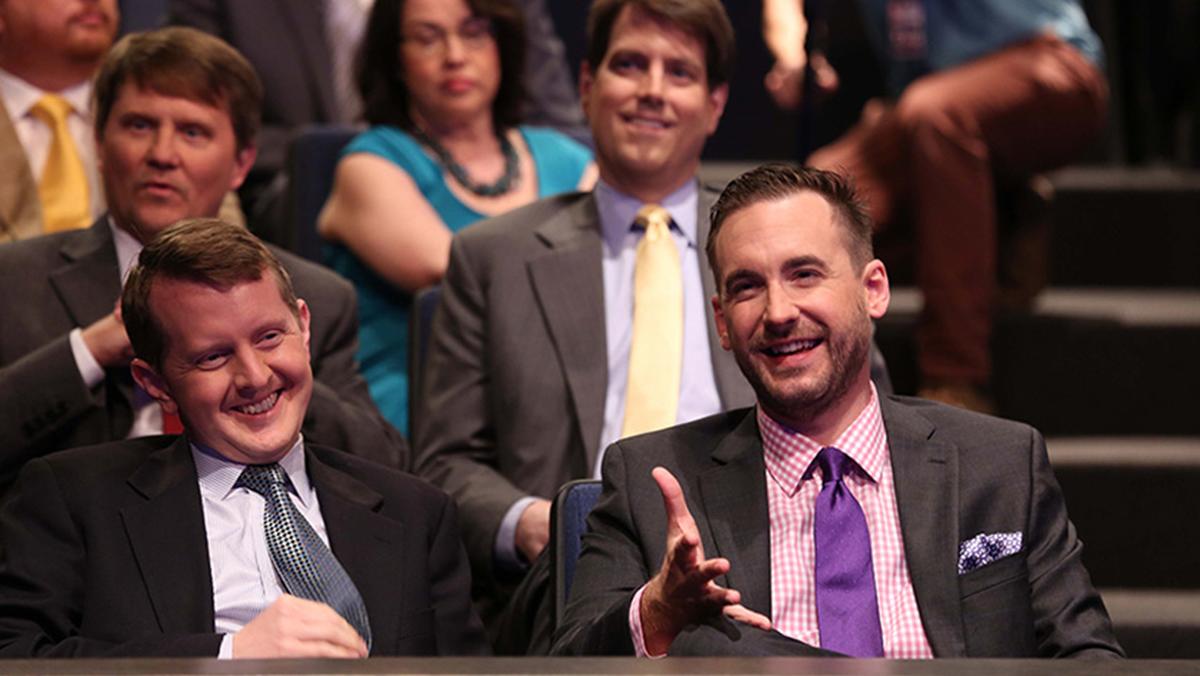 Ken Jennings, Julia Collins, and Dave Madden hold the first, second, and third place spots on Jeopardy!'s list of most consecutive games won. They racked up 74, 20, and 19 wins, respectively, and hundreds of thousands of dollars in prize money for their efforts. Ever wondered what they did with their hard-won cash? Read on to find out!
How would $2.5 million change your life? That's how much Ken Jennings raked in during his 74-game winning streak on Jeopardy! After about 6 months on the show and his dethroning by one-time winning contestant, Nancy Zerg, Ken made several appearances on the talk show circuit, gracing the likes of "Live! with Regis and Kelly" and "Late Night with David Letterman." He was also named as one of Barbara Walters' most fascinating people of the year. Not bad for a former software engineer.
2014 record breaker Julia Collins decided to use her 20-game winnings, $428,100, to do something she always dreamed of – a trip to France. When we interviewed her after her big wins, she told us about her time there:
"I spent a month in Paris, going to museums and taking baking classes. My Jeopardy! winnings created the unusual confluence of time and money, and I wanted to take advantage of that and do something memorable."
Dave Madden, who won $432,400 over his 19-game streak, took it upon himself to hike the length of the United States — about 2600 miles — to raise awareness for the Fisher House Foundation, a charitable organization that helps veterans and their families find affordable housing. When we interviewed him about the experience, he said, "It's been a great adventure and to be able to do it for a great charity makes it that much better."
What would you do with your winnings? The only way to know for sure is to try out – check out our Be a Contestant page to see how you can make it on Jeopardy!