What Is ... a Contestant Love Story?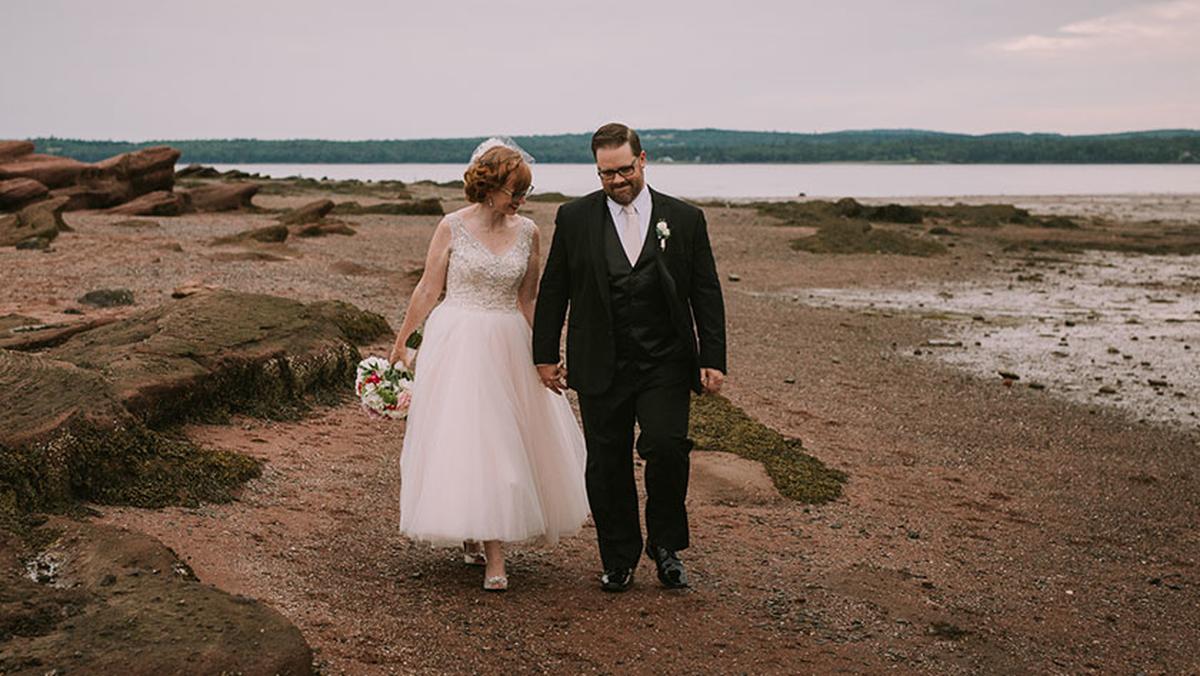 For Mike Townes and Maryanne Lewell, the J!Effect is all about love. When the couple reached out to us a few months ago to invite the Contestant Department to their wedding, we were thrilled to add them to the list of couples who found love on the Jeopardy! stage. And we're not the only ones who were touched by the story. The tale of how they met, fell in love, and followed their hearts back and forth across the U.S./Canadian border earned them the attention of the New York Times as well. You can read the full story here: Alex, We'll Take "To Have and to Hold" for $1,000.
The couple turned their July 7th, 2017 wedding into a mini 2013 Teachers Tournament reunion, with fellow contestants Rico Vasquez, Cathy Bloedorn, James Brown, Patrick Dillon and Mary Beth Hammerstrom all in attendance. Maryanne followed up after her nuptials to inform us: "Mary Beth provided a toast to (Jeopardy! Contestant Coordinators) Glenn Kagan, Corina Nusu and the incomparable Maggie Speak, as we would not have been celebrating our wedding without you all."  
Said Mary Beth, "I know we all feel the same way: Jeopardy! has truly been the gift that keeps on giving. We have this wonderful set of friends who we would have never met without you."
Congrats, Mike and Maryanne! Much love to you from the J! Team.
Photograph courtesy of Shannon-May Photography, Canadian Wedding Photographer
Websites: www.shannonmayphotography.com, www.shannonmay-blog.com