Peep This Incredible Jeopardy! Diorama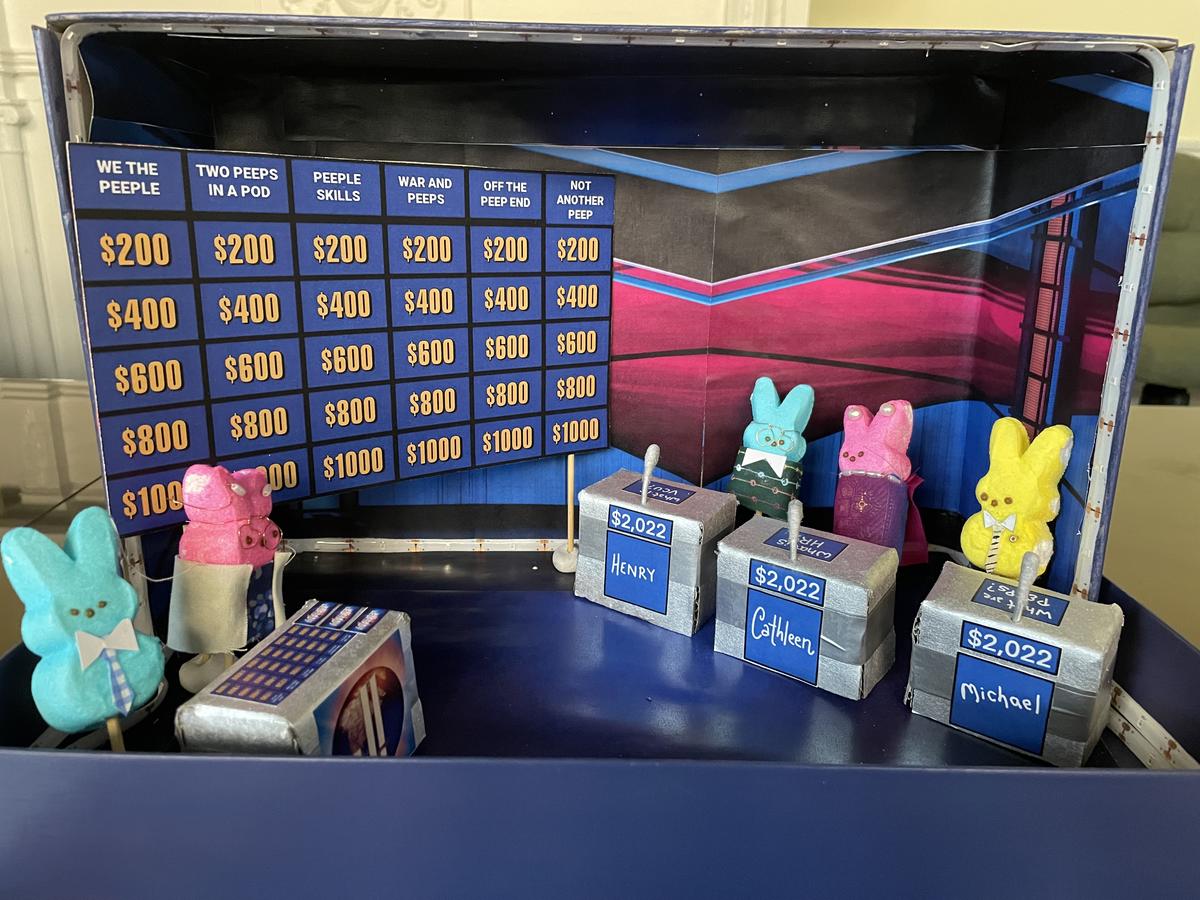 For Jeopardy! fan Sarah Davis, nothing says spring is here quite like participating in her job's annual Peeps diorama contest.
This year, the 28-year-old compliance analyst at Virginia Commonwealth University was particularly excited for the event, which was inspired by the Washington Post's official contest. She saw the competition as an opportunity to celebrate her love for her favorite game show – Jeopardy!
"My colleague, Dr. Henry Rozycki, was on Jeopardy!," Sarah explained. "I was like, oh my goodness, this is work-related now. We have somebody from VCU who was on Jeopardy! So now, I can force everybody to do my diorama idea."
Dr. Henry Rozycki, a neonatologist and vice chair for research at Children's Hospital of Richmond at VCU, won two games in February and earned a total of $29,700. While Sarah and Henry have never formally met, she was eager to support his run.
"We work in completely different areas," Sarah said. "Our paths are very far apart from one another but the appreciation was there when he was on Jeopardy!."
As her team's unofficial Jeopardy! connoisseur, Sarah ran point on building the diorama. Her teammates helped come up with the Peep-inspired category puns featured on the gameboard. The replica set, which features sugar-coated marshmallow versions of the contestants, Ken Jennings, Mayim Bialik, and studio audience, was otherwise made mostly out of materials from around Sarah's house. 
"The cost was really the Peeps. Oh, and the LED lights were probably $10," Sarah said. "We have recycled cardboard and fabric scraps, egg cartons, skewers — just kind of bits and bobs."
The "labor of love" diorama took about five hours in total to complete. But the payoff within the Jeopardy! community online has been priceless.
"Everyone was so excited. They noticed all the tiny details," Sarah said. "On Twitter when I posted it, it got a lot of attention from former contestants."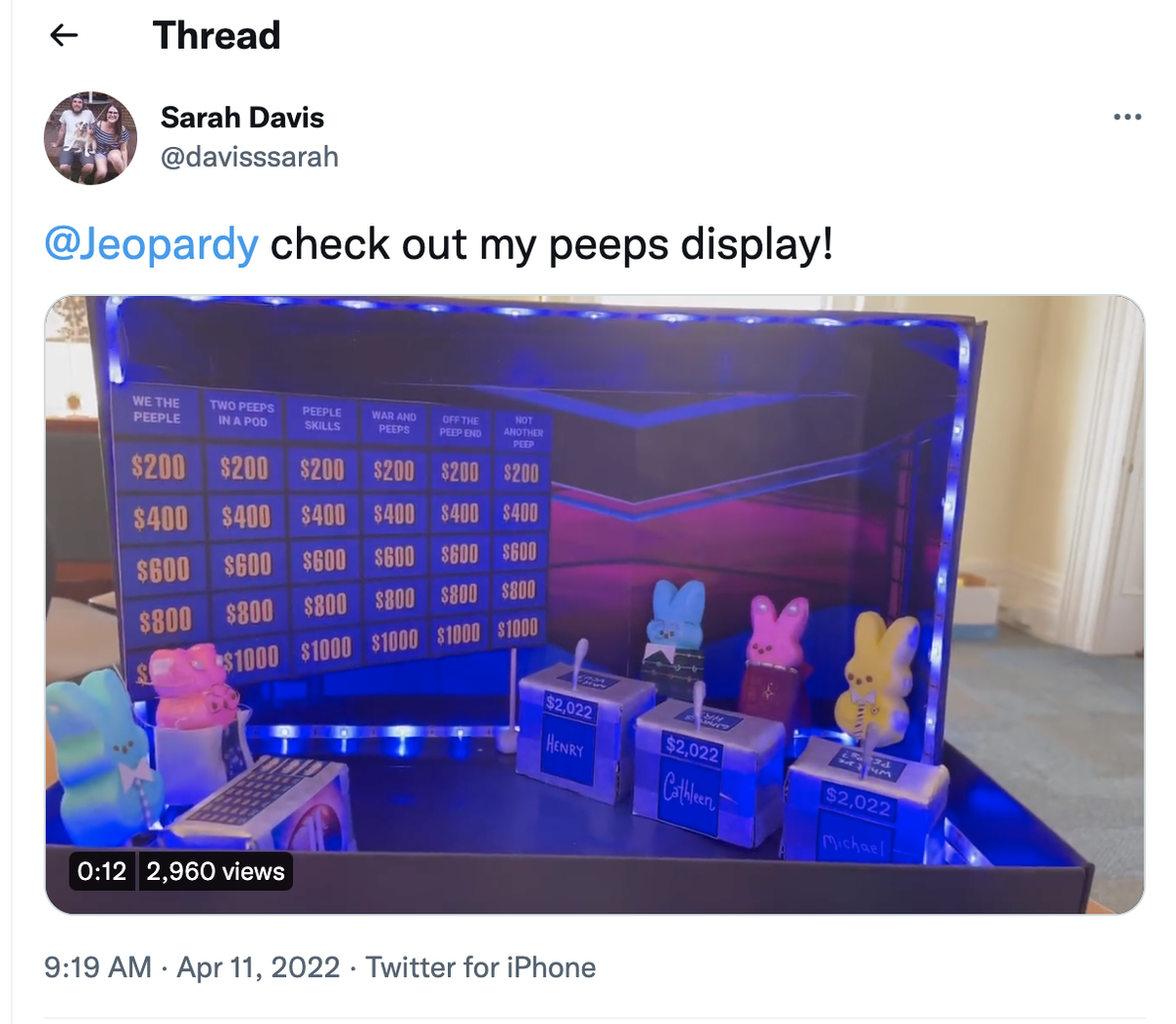 Jeopardy! fans weren't the only ones to laud the Peep-themed creation. Sarah's team won this year's competition and defended their title as reigning champions.
"Shout out to my work team for letting me run with this idea," Sarah said. "I love Jeopardy! and I love the Peeps competition. Combining the two of them is like everything I want."
See more photos of the diorama below: