Here's the Secret to Jeopardy!'s Recent Virality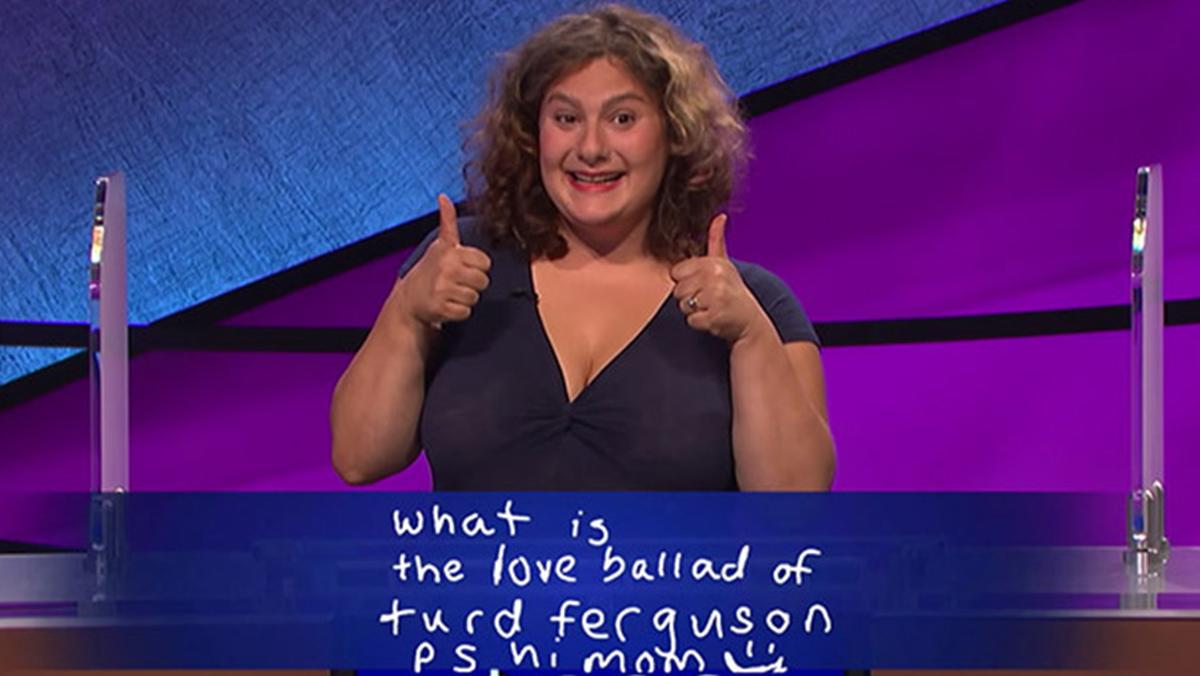 We aim to entertain and inform here at Jeopardy!, and it looks like we're meeting both of those goals lately. In fact, The Washington Post noted why, exactly, so many moments from this fall have made their way into your daily news feed.
Read The Washington Post's story here, then read the individual articles about these viral contestants below.
Talia Levin evokes the legend of SNL's Turd Ferguson with her Final Jeopardy! response, and Alex Trebek reads it aloud.
Matt Jackson's winning ways made him the fourth winningest Jeopardy! champion ever, and the internet couldn't get enough.
Becky Sullivan, a reporter for NPR, was also the contestant who "insulted liberals" on Final Jeopardy!
Buzzfeed also wrote a story about a New York bartender, Tom Flynn, which spread like wildfire due to his "Zoolander-esque good looks."