Jeopardy! COVID-19 Updates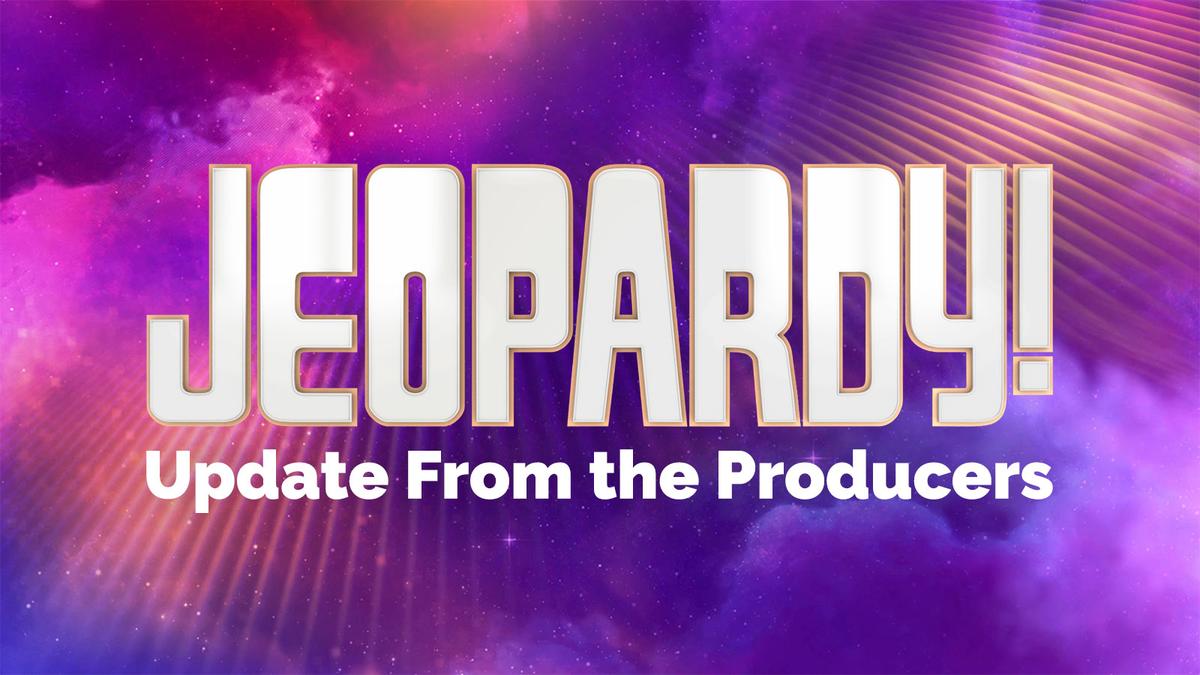 3/24/20
To All Current (and Future!) Contestants:
If you are currently in the Jeopardy! contestant pool, please know that the show has suspended production until the current health crisis has passed. However, the contestant team is taking this interruption into consideration, and the standard 18-month window of eligibility will be extended accordingly. At minimum, all current applicants will have their active status extended equivalent to the length of this hiatus. 
If your shows have already been taped and you are anticipating air dates, there is a chance that some episodes may be rescheduled. In the event of a date change, the contestant team will contact you individually with detailed information as it becomes available and/or necessary.
3/20/20
Jeopardy! has suspended production until further notice. 
The episodes that are currently airing were taped several weeks ago – well before concerns about the coronavirus. Any interactions between contestants, Alex or the studio audience took place when such actions were considered safe.
We take the well-being of our staff, crew, contestants, audience guests and host very seriously, and will not resume taping until it is completely safe. 
Similarly, all previously scheduled contestant searches have been postponed. We will not resume contestant tryouts until it is safe to do so. However, please note that if you have not taken the Jeopardy! Anytime Test online, you may now do so whenever it is convenient for you from your home computer or mobile device.
We will continue to update this page with new information as it becomes available.