Jeopardy! COVID-19 Updates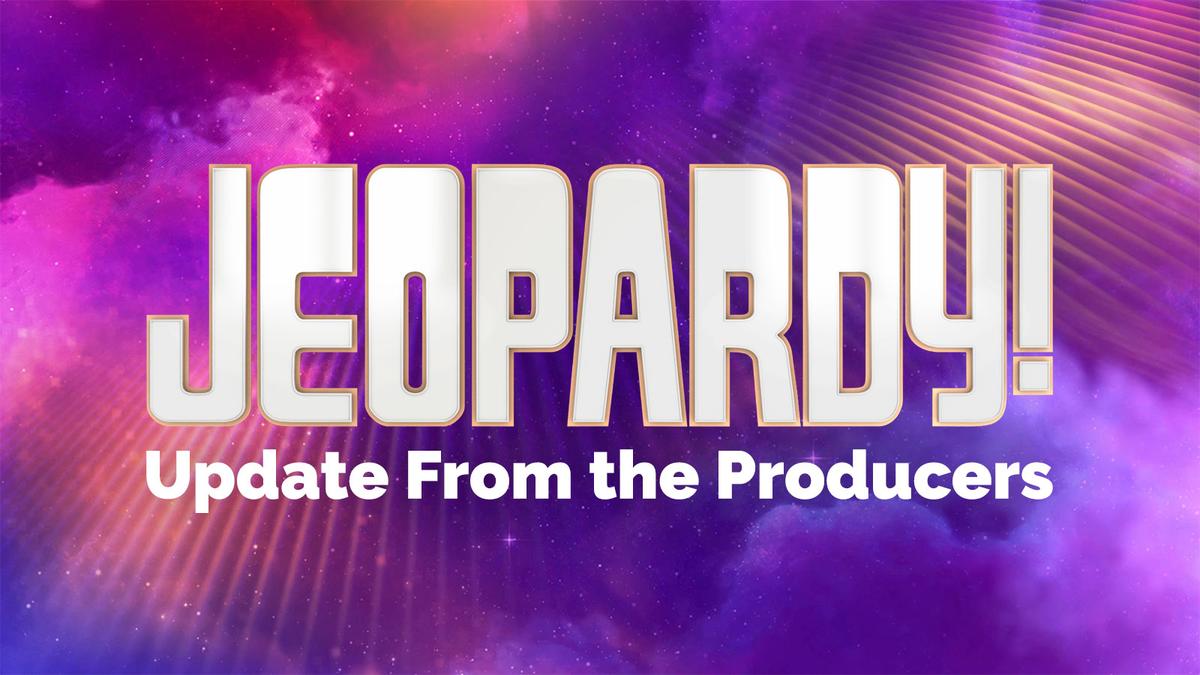 6/17/20
Contestant Audition Update:
For any applicant who has taken either a scheduled Jeopardy! Test or the new Anytime Test and is still waiting for an audition invitation, we have good news:
All contestant auditions are now being held via Zoom video meetings.
This new update removes any need for traveling to auditions, allows for increased flexibility of scheduling and enables us to continue the full audition process without pause.
Taking our cue from the convenience of online testing, contestants can now play the mock game and participate in interviews – all from the privacy and safety of their own homes. Likewise, contestant safety is currently being addressed in plans for our return to active production. Look for more information in the coming weeks about what's being done and how we're preparing to go back into full production.
3/24/20
To All Current (and Future!) Contestants:
If you are currently in the Jeopardy! contestant pool, please know that the show has suspended production until the current health crisis has passed. However, the contestant team is taking this interruption into consideration, and the standard 18-month window of eligibility will be extended accordingly. At minimum, all current applicants will have their active status extended equivalent to the length of this hiatus. 
If your shows have already been taped and you are anticipating air dates, there is a chance that some episodes may be rescheduled. In the event of a date change, the contestant team will contact you individually with detailed information as it becomes available and/or necessary.
3/20/20
Jeopardy! has suspended production until further notice. 
The episodes that are currently airing were taped several weeks ago – well before concerns about the coronavirus. Any interactions between contestants, Alex or the studio audience took place when such actions were considered safe.
We take the well-being of our staff, crew, contestants, audience guests and host very seriously, and will not resume taping until it is completely safe. 
We will continue to update this page with new information as it becomes available.