Jeopardy! Remembers Larry Martin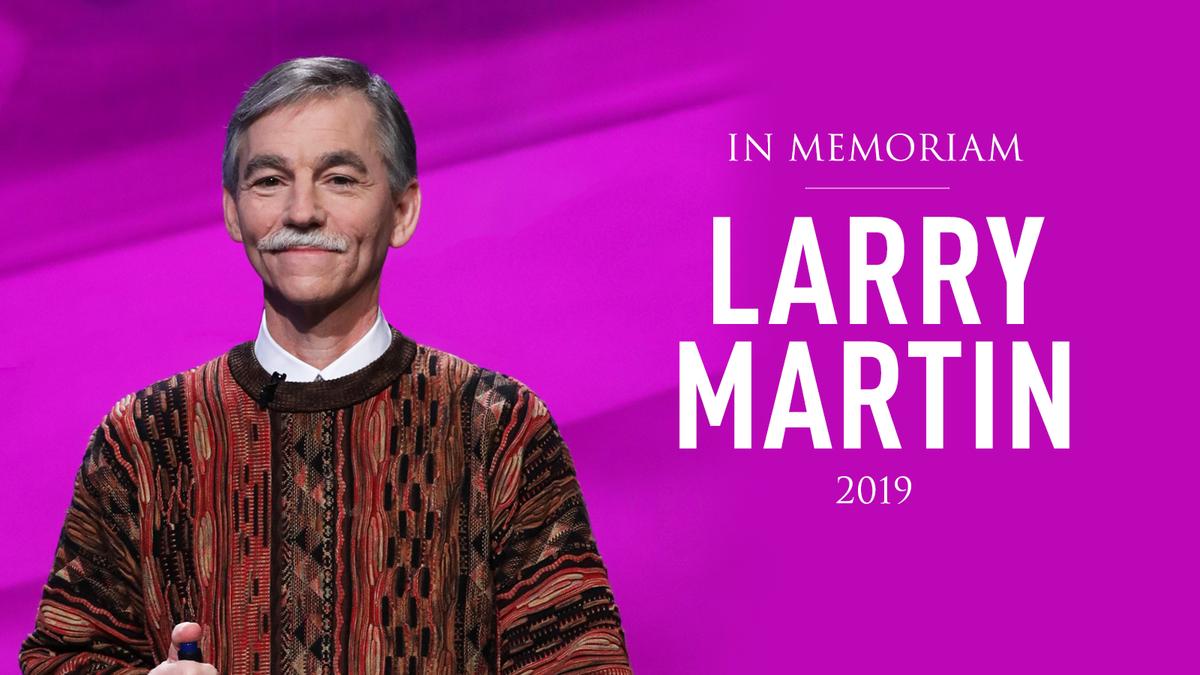 In May 2018, Larry Martin was named the winner of the Jeopardy! Teachers Tournament. Sadly, on January 25, 2019, the man who for nearly 30 years taught and inspired the young people at Belinder Elementary School in Prairie Village, Kansas, passed away.
During his short time with us, Larry was complimentary about his competitors, humble about his success, and generous in the credit he gave to the students who had helped him prepare. On the recognition he received for his win, he said, "In a just world, every teacher would receive this kind of attention and praise ... for the difficult and important work that we all do."
Larry's win earned him an invitation to the next Tournament of Champions. We intend to honor his memory at that time, but until then, we will keep his name listed in the Tournament Tracker. It is with great sadness that we place an asterisk next to that name.