Ken Jennings Opens Up About Alex Trebek on 1-Year Anniversary of Our Host's Passing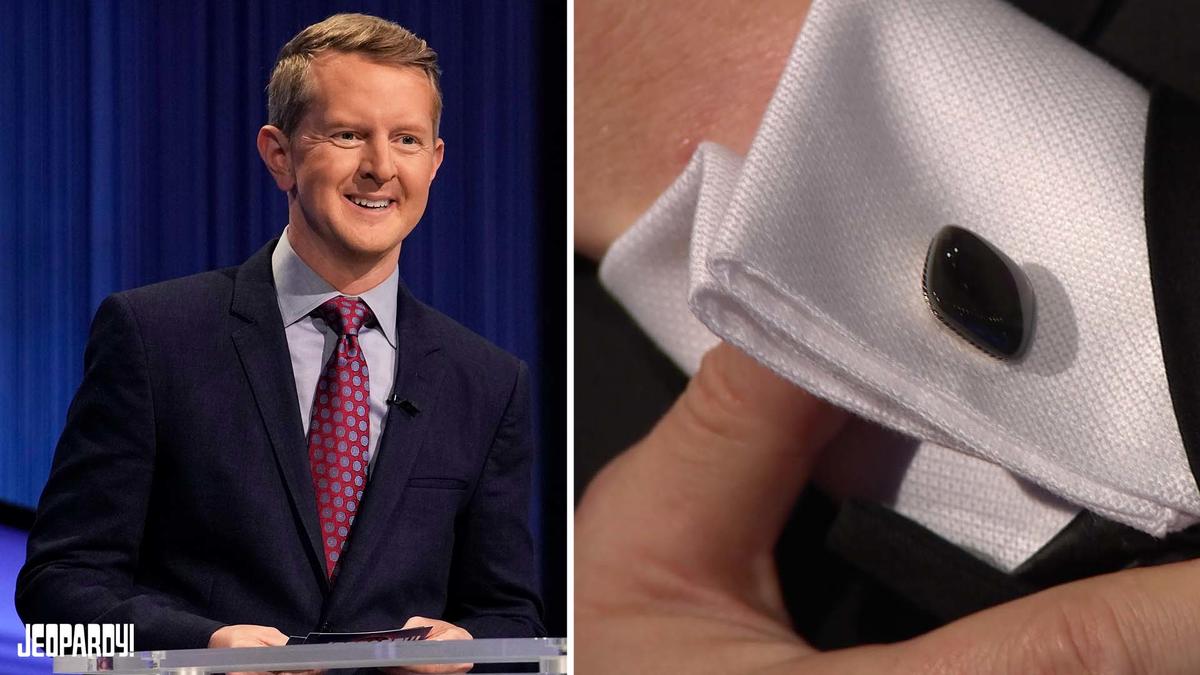 It's been a year since Jeopardy! host Alex Trebek passed away, but his presence is still felt by those who worked alongside him for years, including G.O.A.T. champion and current interim host Ken Jennings.
"I miss Alex a lot," Ken said. "When I'm in here, I feel like he's probably in the building somewhere. It's hard not to talk about him in the present tense."
Ken, who first developed a relationship with the legendary host in 2004 during his unprecedented 74-game streak, was the first guest host to step behind the lectern following Alex's passing.
"The first day I came in to guest host was just a few weeks after Alex had passed and it was a really rough time," Ken said.
When Ken arrived at the studio he received a heartfelt gift from someone he least expected.
"Alex's wife, Jean, had given me a pair of his cufflinks that he had worn on the show," Ken recalled. "You know, at a time that was very hard for her family—dealing with a lot of grief and a lot of challenges—she thought about Jeopardy! and she thought about me—a person she had never even met."
Since signing on to share hosting duties with Mayim Bialik through the end of the calendar year, Ken has made Alex's cufflinks a staple in his show wardrobe.
"I am wearing them today," Ken said. "My Alex Trebek cufflinks are the only cufflinks I own. They're kind of a good luck charm for me here."