From the Vault: 4 Weeks of Jeopardy! Milestones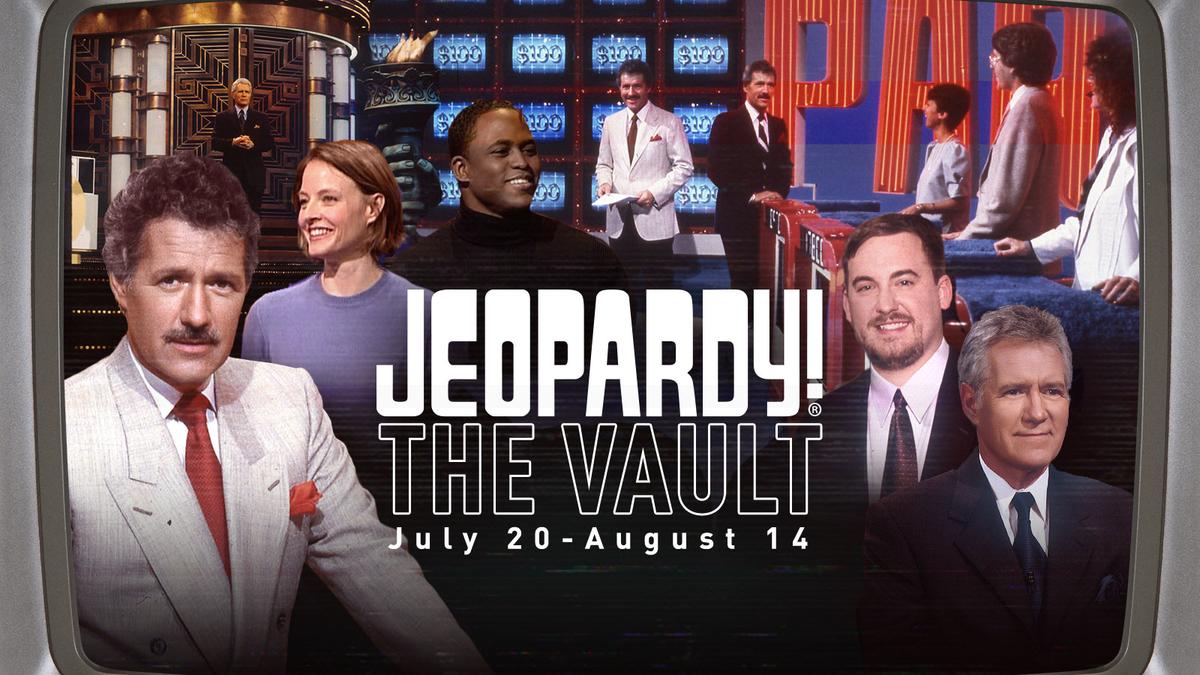 This summer we're taking you on a four-week journey to rediscover some of our favorite shows in Jeopardy! history. Get ready – we're opening up the Jeopardy! Vault! Our producers combed through 8,000 episodes and have selected 20 shows that highlight key moments, contestants and gameplay over the course of 36 seasons, many of which have not been aired since their original broadcast. These shows also include several milestones, some headline-grabbing moments and – from the days before viral videos – some rare scenarios that had fans buzzing around water coolers across the country. Here is your primer for some Jeopardy! firsts to look out for: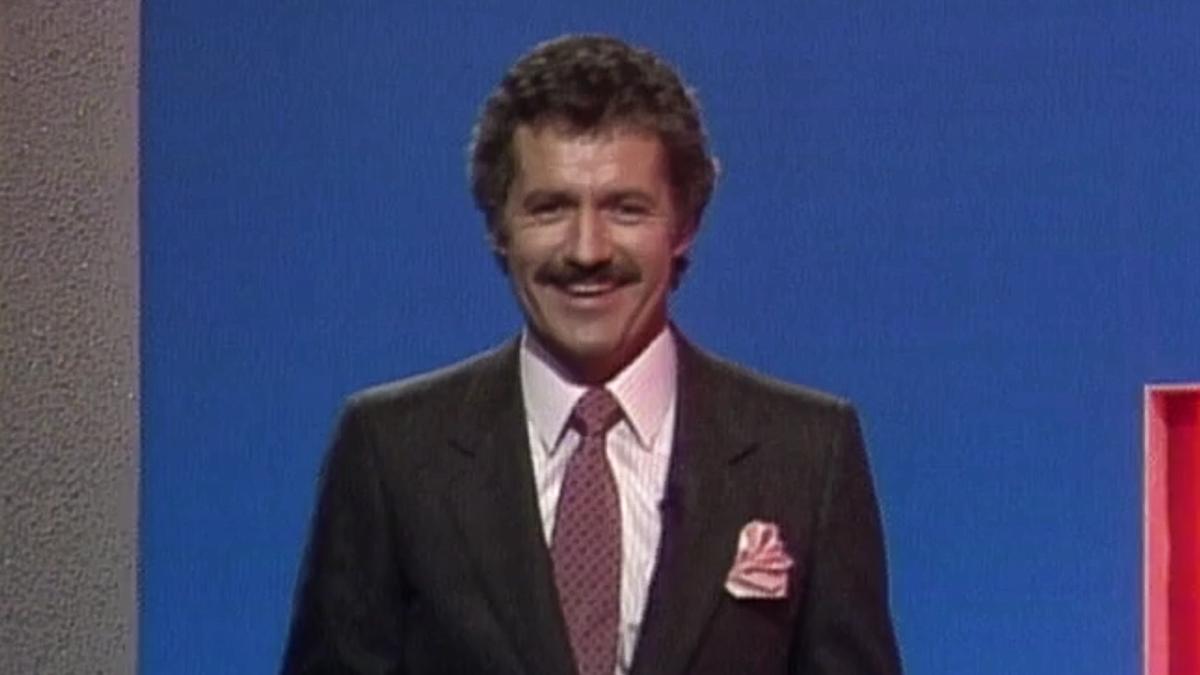 First Jeopardy! With Alex Trebek
"This … is … Jeopardy!" Those iconic words from Johnny Gilbert were uttered for the first time to open the premiere episode of Jeopardy! on September 10, 1984. A fast-talking Alex Trebek explained the rules of the game, and we were off on a journey that would span over 8,000 episodes (and counting)!
First Rare Jeopardy! Scenario
We won't spoil it, but we had only gotten to episode #2 when our contestants discovered a competitive pitfall that made the game even more dangerous than the title of the show intended. Alex made note of the first year's "growing pains" at the beginning of Season 2, and a new system was implemented to help regulate gameplay. With this addition, the essence of the game has remained largely unchanged ever since, and this rare scenario would not occur again for another 35 years!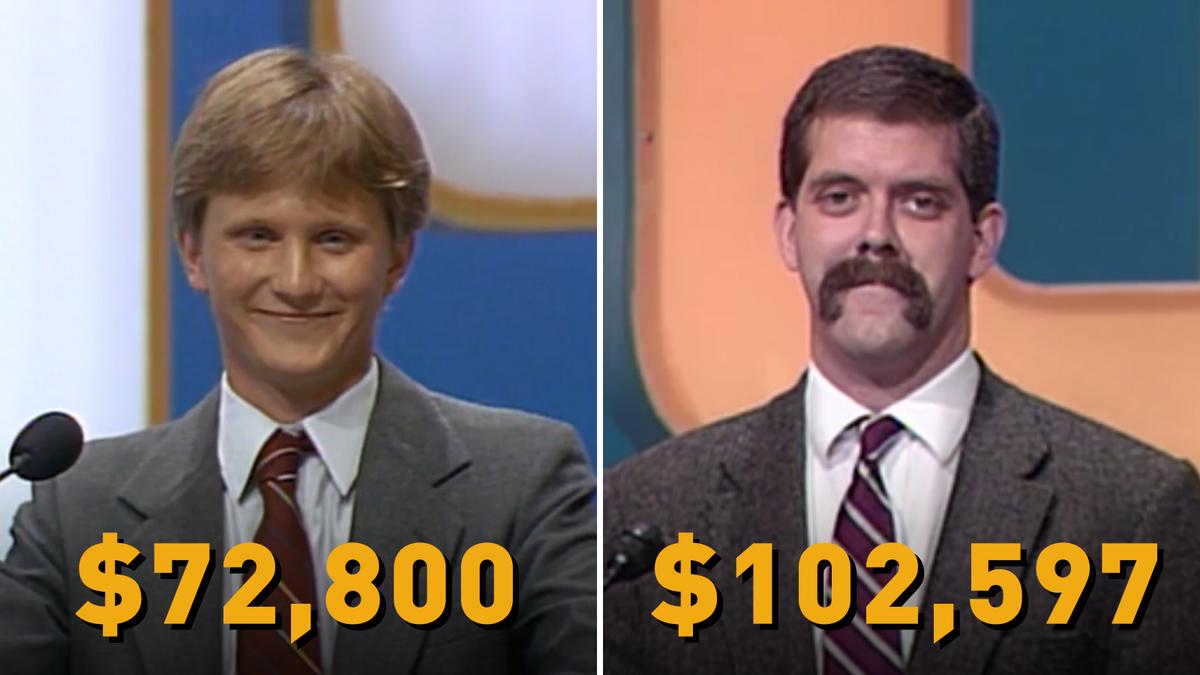 First Super Champions
Ken Jennings. James Holzhauer. Julia Collins. These names might come to mind when we think of the words, "Jeopardy! champion." But back in 1985, when Jeopardy! had a five-game limit on contestant streaks, it was Michigan law student Chuck Forrest who set a new standard of champion prowess by setting and then breaking his own total cash winnings record in the show's second season. The next big champion came along in 1990: New York transit cop Frank Spangenberg not only broke Chuck's prior record, but he earned so much in winnings that quiz show rules of the day required him to give a chunk of it to charity. (Get the story!)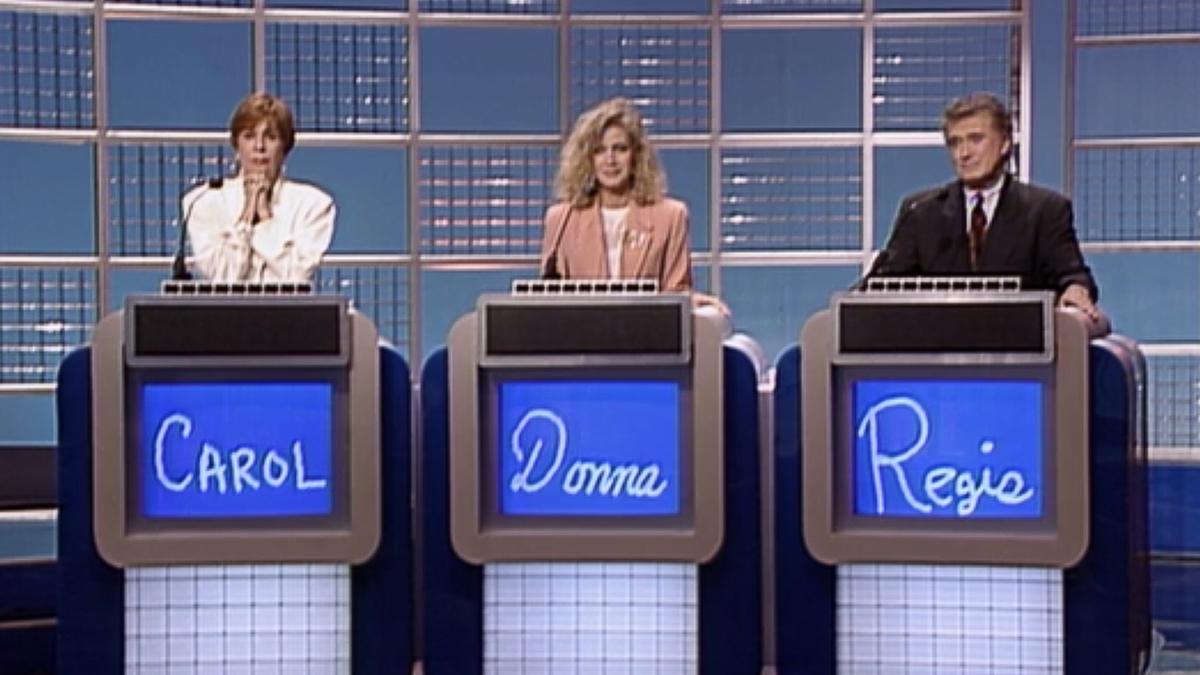 First Celebrity Jeopardy!
Celebrity Jeopardy! has become a fan favorite event over the years. In 115 episodes, public figures from entertainment, sports, news and politics came together to compete for the benefit of their favorite charities. Through these competitions, over $9 million has been given to great causes. Here are five favorite shows for you to enjoy, starting with the very first one in 1992.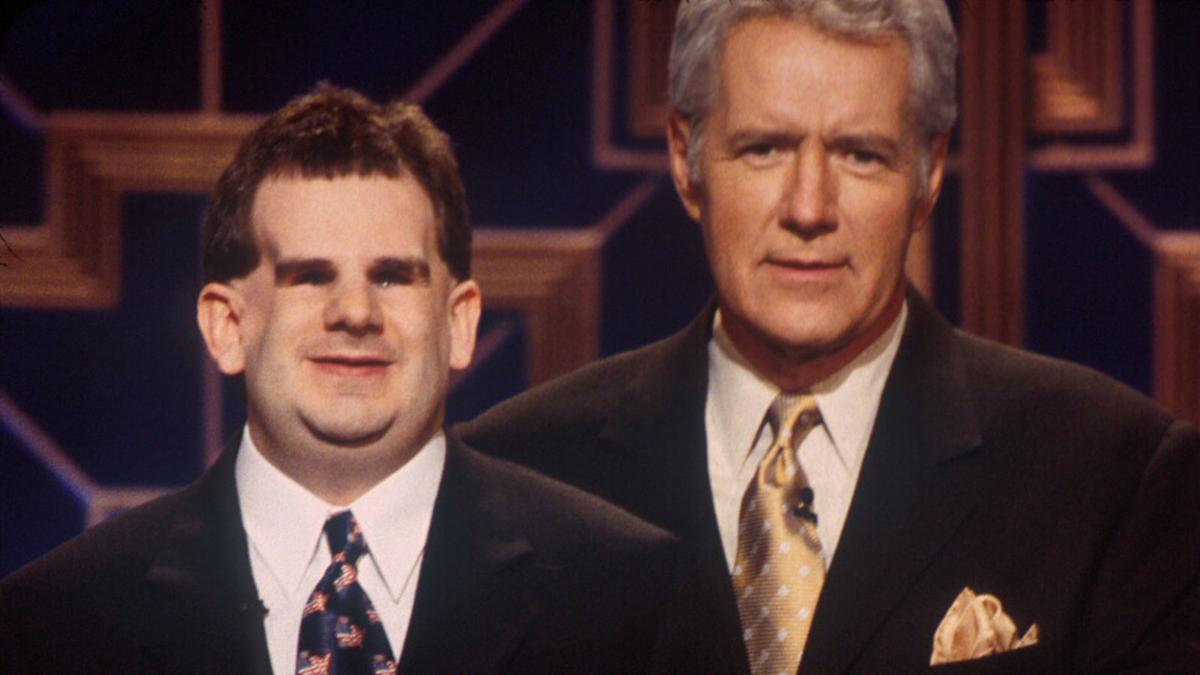 First Blind Champion
Jeopardy! is proud of its longstanding reputation of welcoming differently abled contestants who can play our game. But when Eddie Timanus stepped onto the Jeopardy! stage in 1999 as the show's first-ever blind contestant, no one was prepared for the kind of performance he was about to deliver. Only minor adjustments were made to accommodate Eddie: He was given the category names printed in Braille on a card at the start of each round, and a keyboard to enter his Final Jeopardy! response. This was truly an historic event.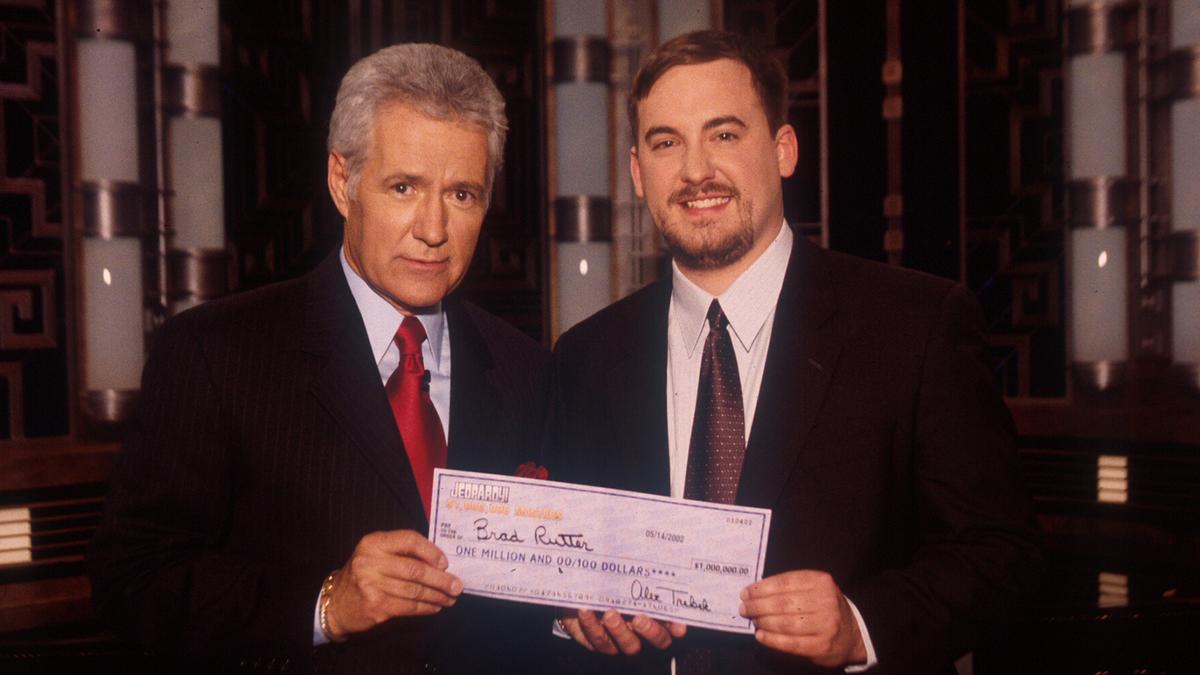 First Million-Dollar Prize
Fans have come to expect that the more elite the competition, the bigger the tournament prize. The first tournament to showcase this was the Million Dollar Masters. Fifteen of Jeopardy!'s top champions from the first 18 seasons competed for Jeopardy!'s biggest money pot yet on a specially designed set at New York City's Radio City Music Hall. The two-week affair resulted in one of super champ Brad Rutter's early tournament wins that set him on a course to become the winningest contestant on Jeopardy! – a title he still holds today.
Get ready for episodes from the Jeopardy! Vault and be sure to catch these unforgettable shows on your local station! The broadcast schedule is as follows:
JULY 20-24: Best of Jeopardy!'s First Decade
Mon., July 20            First Jeopardy! Episode
Tue., July 21             First Jeopardy! Surprise Ending
Wed., July 22            First Super Champion: Chuck Forrest
Thu., July 23             First $100,000 Champion: Frank Spangenberg
Fri., July 24               First Big Tournament Final: 10th Anniversary
JULY 27-31: Best of Celebrity Jeopardy!
Mon., July 27            Carol Burnett, Regis Philbin, Donna Mills
Tue., July 28             Jodie Foster, Nathan Lane, Harry Connick Jr.
Wed., July 29           Jeff Probst, Charles Barkley, Martha Stewart
Thu., July 30             Wayne Brady, Dana Delany, Eric Idle
Fri., July 31               Michael McKean, Cheech Marin, Jane Curtin
AUGUST 3-7:           Million Dollar Masters Quarterfinals
AUGUST 10-12:       Million Dollar Masters Semifinals
AUGUST 13-14:       Million Dollar Masters Finals
Add calendar alerts for the Jeopardy! Vault schedule and include "reruns" in your Jeopardy! DVR setting to make sure you don't miss a thing. And follow us on Facebook, Twitter and Instagram for more fun flashbacks!