Ken Jennings Is 'The Greatest of All Time'!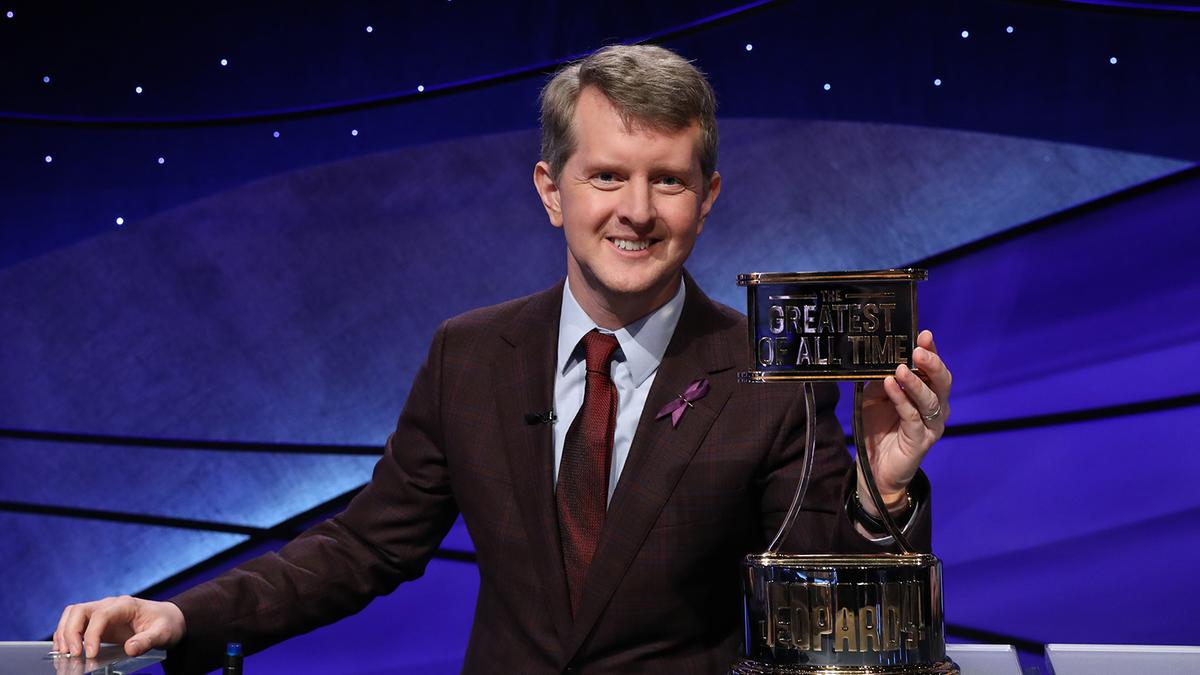 Ken Jennings has done it. After what may have been the most exciting Jeopardy! games ever played, Ken has emerged with the title "The Greatest of All Time" – and $1,000,000 to boot!
The achievement was no small feat in a matchup of the three biggest winners in Jeopardy! history. Although Ken has the seemingly unbeatable record of 74 consecutive wins, he had gone 0-3 in tournament play against highest all-time money winner Brad Rutter. And in the James Holzhauer era, most fans were wondering whether Ken's lightning-fast buzzer speed would be enough of a match for "all in" wagering. Ken showed us all that 15 years after his original, historic run, he could still play in top form and that he's learned some new tricks along the way.
"As I said at the end of the competition, it's taken 15 years to get people to stop wondering how good Ken Jennings really is," observed host Alex Trebek. "In the G.O.A.T. tournament, he now showed everyone that he had developed a calm style, delivered with knowledge, a change in betting tactics, and an improved signaling-in capability. It was fun to watch and be a part of."
To many longtime fans, Ken was the first "Jeopardy! Guy" – the contestant whose name became synonymous with excellence back in 2004 during his famed streak. In the days before social media, his success generated such a media swirl that it put him all over the pop culture map, garnering mentions and appearances everywhere from "The Late Show with David Letterman" to "The Simpsons." And more than that, Ken used that fame and prestige to leave behind his job as a software engineer and pursue his dreams of becoming a writer. Now a published author and renowned speaker, Ken has become a respected advocate for lifelong learning and curiosity, and he has come to exemplify the game – and the heart – of Jeopardy!
In all that, Ken Jennings really is "The Greatest of All Time."
SEE MORE: Jeopardy! The Greatest of All Time >