Courtney Shah Is a 5-Game Winner!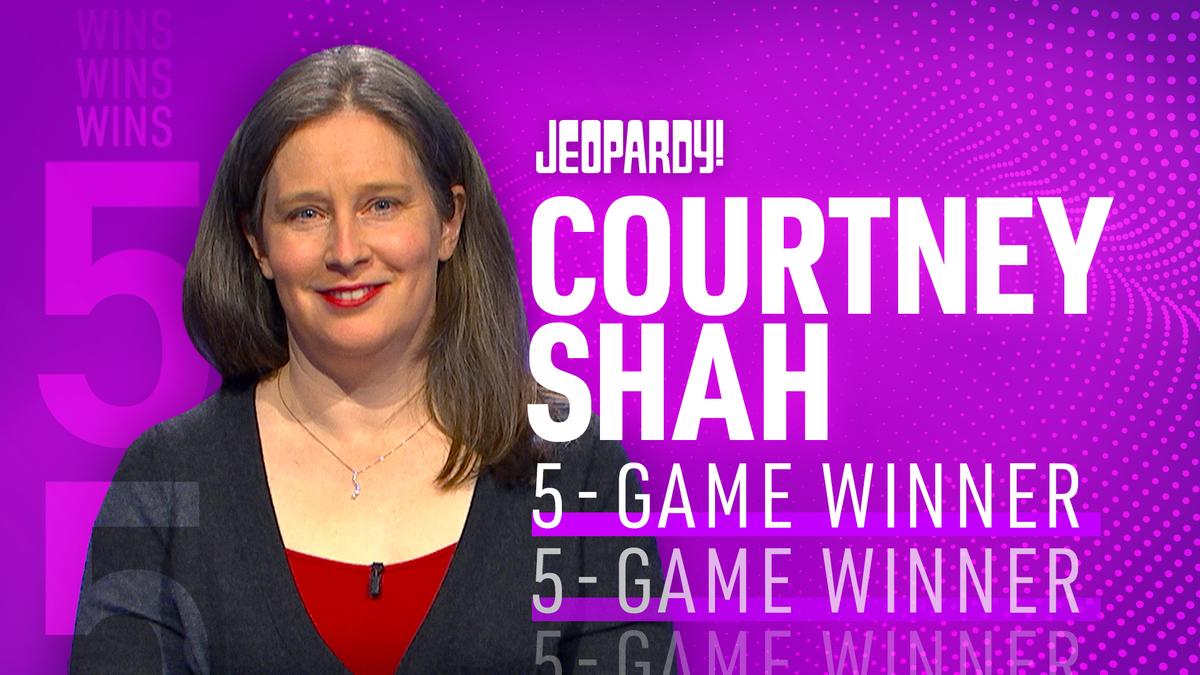 In five games, Courtney Shah has earned $79,258 and a spot in our Tournament of Champions tracker. But she's not done yet!
"I really never imagined that I would get here — not to day 1, and certainly not to day 5," Courtney said of her Jeopardy! run.
Check out the highlights from her streak, and tune in to cheer her on and see how long she can keep it going.