Emma Boettcher Defeats James Holzhauer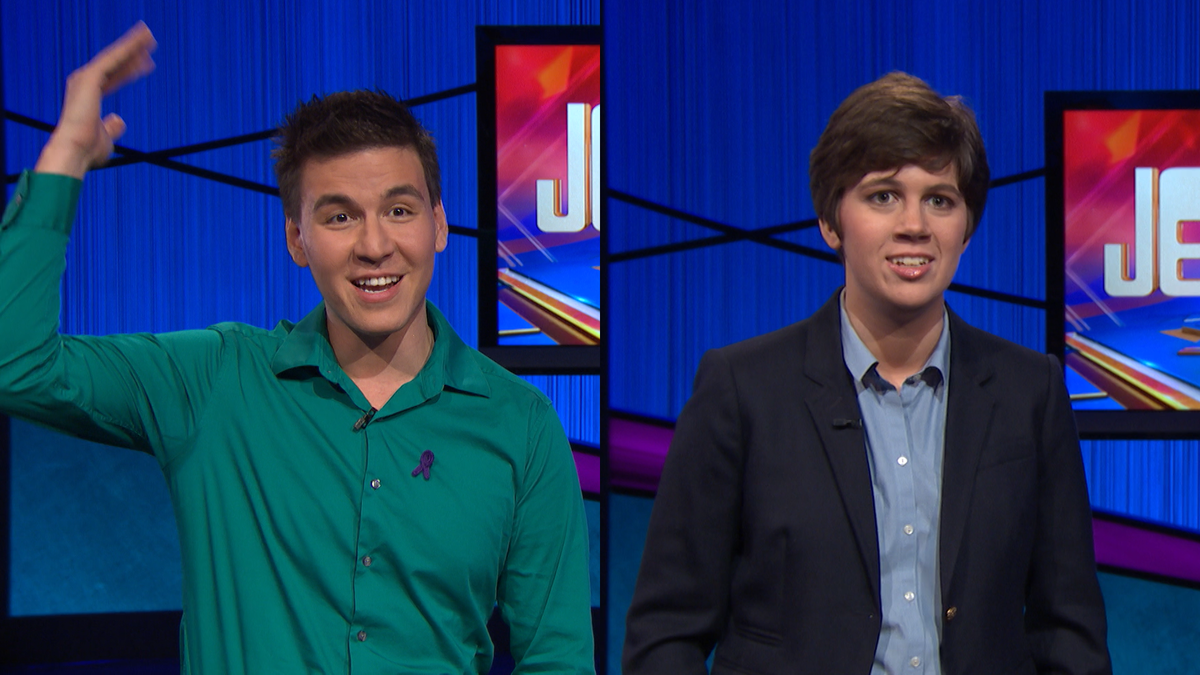 Sixty-six contestants know what it's like to face James Holzhauer, but only one knows what it's like to beat him. Emma Boettcher is the new Jeopardy! champion, ending the 32-game winning streak of one of the most decorated players in the show's history. Needless to say, it was no easy feat. She matched his strategy by finding both Daily Doubles in the second round and going into Final Jeopardy! with the lead, putting the sports gambler in an unprecedented situation. Hear from the champs – both past and present – to get their takes on the historic moment.
Miss the game? Head to the Jeopardy! YouTube channel for an exclusive streaming of the episode, available now through Friday.