Mattea Roach Solidifies Super-Champ Status With 12 Consecutive Wins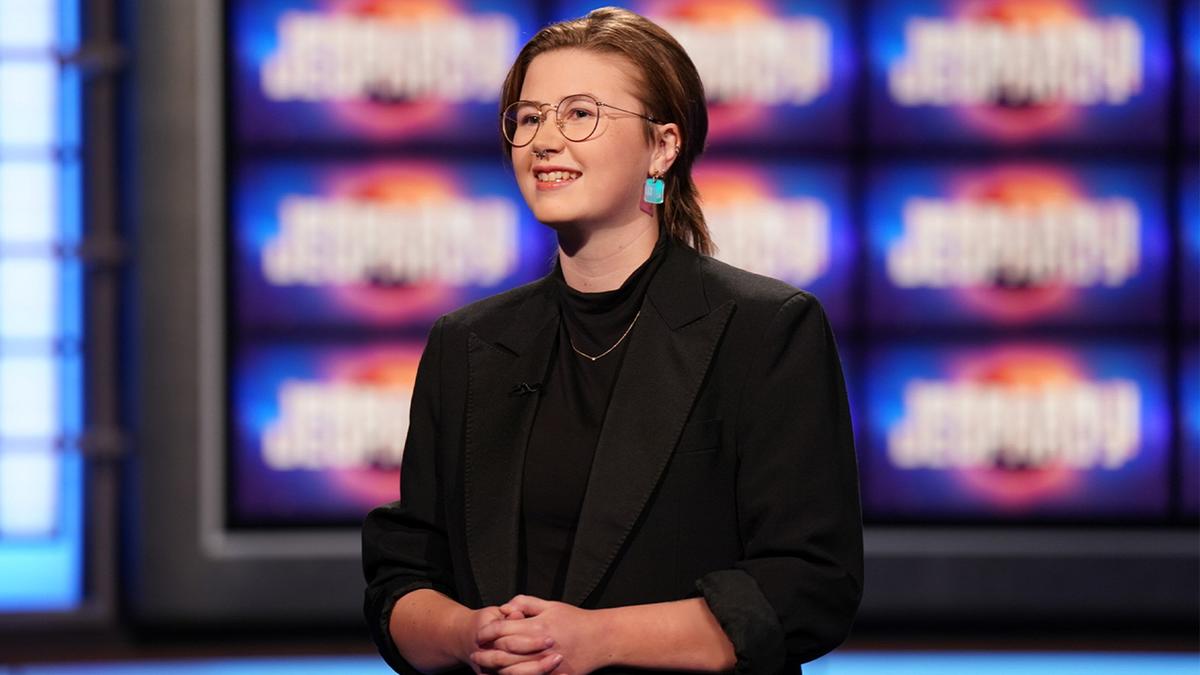 Canadian 12-day champion Mattea Roach is making her own unique mark in the Jeopardy! history books.
Over the course of 12 games, the Toronto-based tutor has secured a spot in the upcoming Tournament of Champions, found herself tied for 9th on the consecutive games won list, and amassed $271,282 in winnings.
"I'm only 23. So, this is like so much more money than I've ever seen in my entire life," Mattea said. "It's really amazing. I'm so grateful."
Mattea is the fourth contestant this season to embark on a double-digit streak, following in the footsteps of super-champs Amy Schneider, Jonathan Fisher, and Matt Amodio.  
"This has been such a crazy season of streaks," Mattea said. "I was fully thinking, you know, Amy might still be here. If it's not Amy, there's going to be some other super-champion that's just going to knock me out game one. And then, I guess what I didn't realize is maybe I could become the super champion I wanted to see in the world."
Throughout her run, Mattea has proven to be a player who possesses a remarkable breadth of knowledge on an array of topics. She currently has a 93% clue response accuracy rating and an 88% Daily Double accuracy rating. 
Mattea has fared well during her run by sticking to a conservative wagering strategy. 
"I'm not one of those people who's like, this is, you know, 'the house's money' or money to play around with," Mattea said. "I'm no James Holzhauer. So, I like to be conservative with wagering."
While the 12-day champ may be modest about wagering, she isn't shy about her enthusiasm and love for the game.
"I am genuinely having so much fun," Mattea said. "I've told that to everyone that I've played against before every game. Like, have fun up there. You'll play better and this is a once in a lifetime experience. Why would you not want to have fun?"