Mayim Bialik on Hosting the Jeopardy! Professors Tournament And Her Love of Academia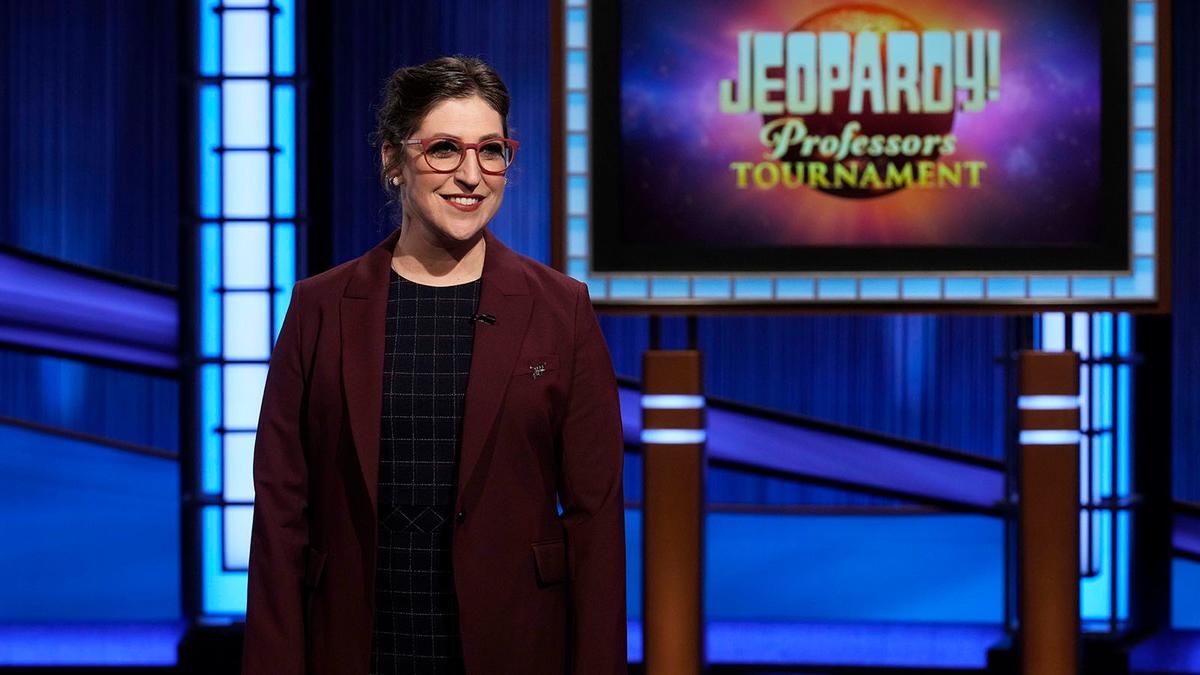 The first-ever Jeopardy! Professors Tournament is officially underway and Mayim Bialik couldn't be more excited to be hosting a competition showcasing some of the brightest minds in education.
"Being surrounded by so much knowledge and also such enthusiastic professors, it reminded me of the best of academia," Mayim said. "And that's really what we have here."
Fifteen educators from colleges and universities across the country have come to compete in the two-week tournament, which boasts a $100,000 grand prize and a spot in the upcoming Tournament of Champions.
The quarterfinals kicked off on Monday with a lively matchup between Penn State University English professor Hester Blum, Vanderbilt Law School associate clinical professor of law Gautam Hans, and Roanoke College chemistry professor Gary Hollis.
As a child of two public school teachers and a neuroscientist herself, Mayim has one thing in common with the professors in the tournament: a genuine love of learning.
"My parents had a combined 70 years of public school service as English teachers," Mayim said. "I grew up believing that teachers were not just people who taught things but people who guided you in your journey in education and in life."
The Professors Tournament will continue through December 17, 2021. Tune in today for the second quarterfinals game!