Second Chance Winner Jessica Stephens Earns Spot in 2022 Tournament of Champions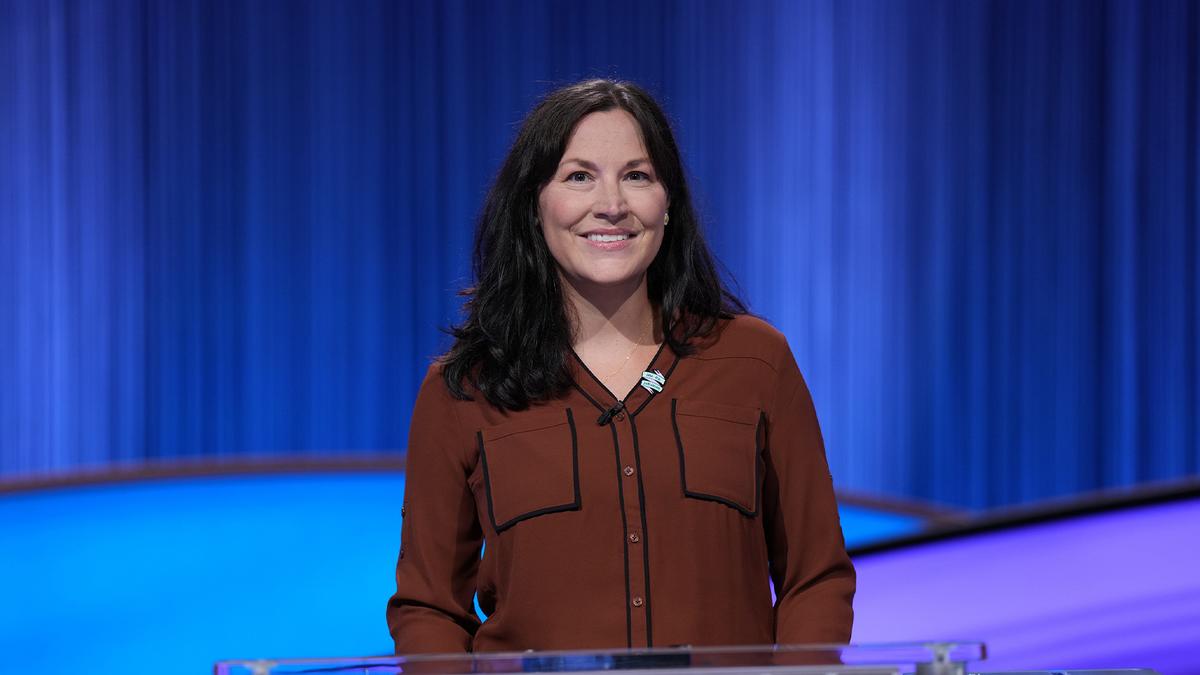 Jessica Stephens has officially punched her ticket to the 2022 Tournament of Champions after being crowned the week one winner in the Jeopardy! Second Chance competition on Friday.
Jessica, a statistical research specialist from Nashville, Tennessee, finished in first on Friday with a total of $33,900. James Fraser, a naval aviator from Newport Beach, California, finished in second with $30,929, and Molly Karol, a certified public accountant from Austin, Texas, came in third with $15,600.
"I can't believe it," Jessica said. "I think it's going to take a while before it really sinks in that I won just because everyone has been fantastic."
On Monday, Jessica advanced to the finals with a runaway game. And while James won the first final game on Thursday, Jessica pulled ahead on Friday and ultimately secured the win and spot in the Tournament of Champions.  
"I think I had an easier time this time around because I wasn't as focused on knowing every single trivia bit," Jessica said. "At a certain point, you just have to focus on playing the game and enjoying yourself."
During her initial appearance in Season 38, Jessica faced off against super-champions Matt Amodio (38 games) and Jonathan Fisher (11 games). Now, all three players will compete in this year's Tournament of Champions, which begins Oct. 31.
"The fact that I played against two super champions in that first game…it felt familiar this time to play against such great former contestants," Jessica said. "I'm still surprised [because] when I said that I would love to see Jonathan and Matt again I was joking."