Harry Friedman Sets Guinness World Records™ Record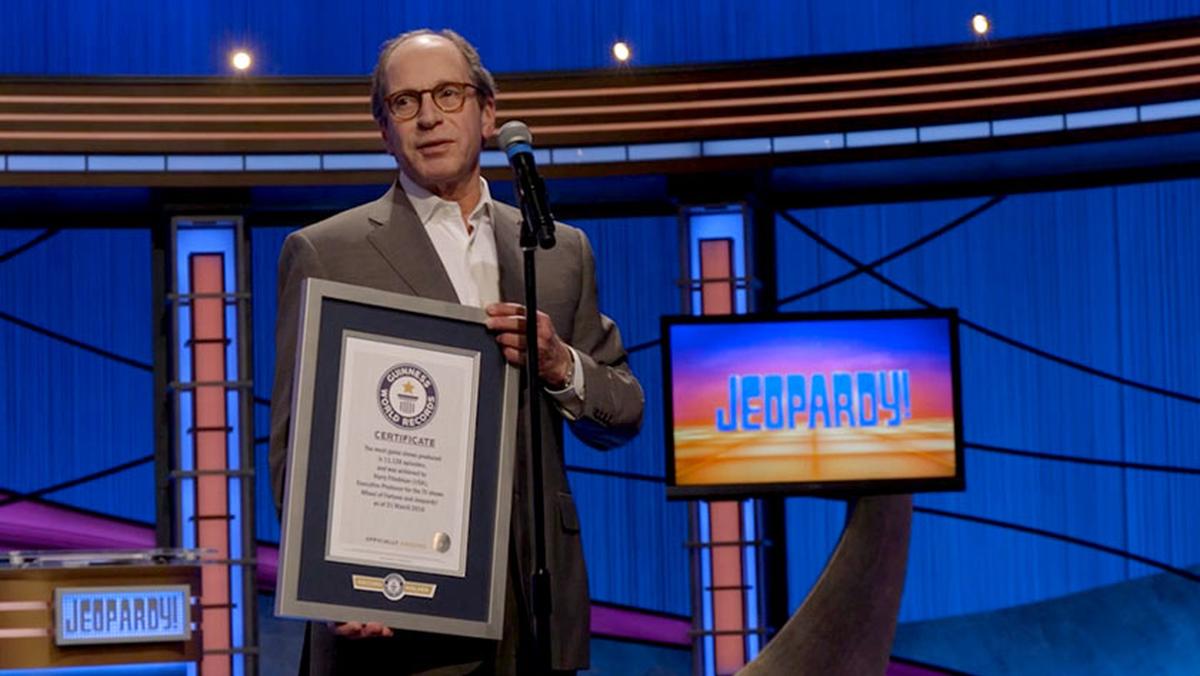 Executive producer Harry Friedman, with his 13 Emmy® Awards, can add another accolade to the list. His latest distinction is setting a new Guinness World Records™ record for the most game show episodes produced. The total, as of March 31, 2016, stood at 11,128 for his involvement in "Jeopardy!," "Wheel of Fortune," and others over the course of his career.
He was presented with his certificate at DAR Constitution Hall, in Washington, D.C., while taping three events – Power Players Week, the Teachers Tournament, and next season's Teen Tournament.
To learn more about Jeopardy!'s – and Harry's – award-winning history, visit the Awards page of jeopardy.com.