Johnny Gilbert's Guinness World Records™ Title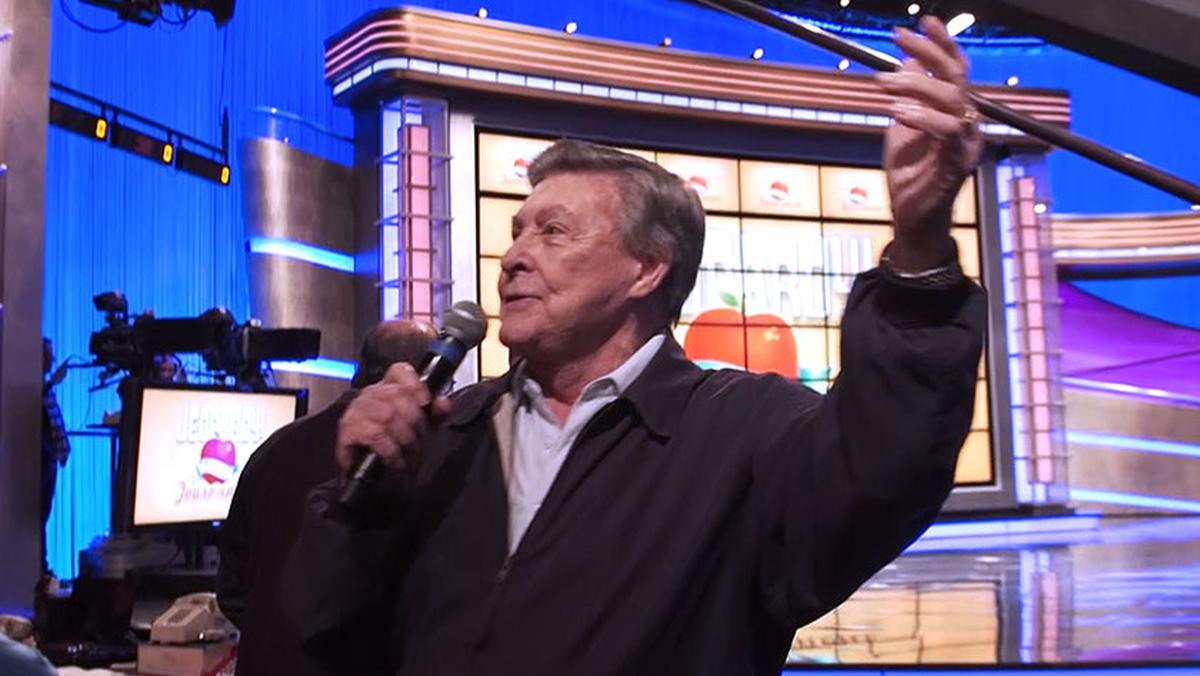 "This ... is ... Jeopardy!"
After three decades of saying these iconic words, Jeopardy! announcer Johnny Gilbert earned a Guinness World Records™ title for the longest career as a game show announcer for the same show. Johnny set the current – and not soon to be broken – high point of 32 years, seven months, and 30 days as of July 28, 2017, as presented on today's show.
Guinness World Records™ adjudicator Alex Angert presented him with the certificate alongside Jeopardy! host Alex Trebek right where it all started – the Jeopardy! stage.
Learn more about Johnny's illustrious life and career by visiting his Jeopardy! bio page.