"Around the World With Alex": Remembering Alex Trebek Present the Hockey Category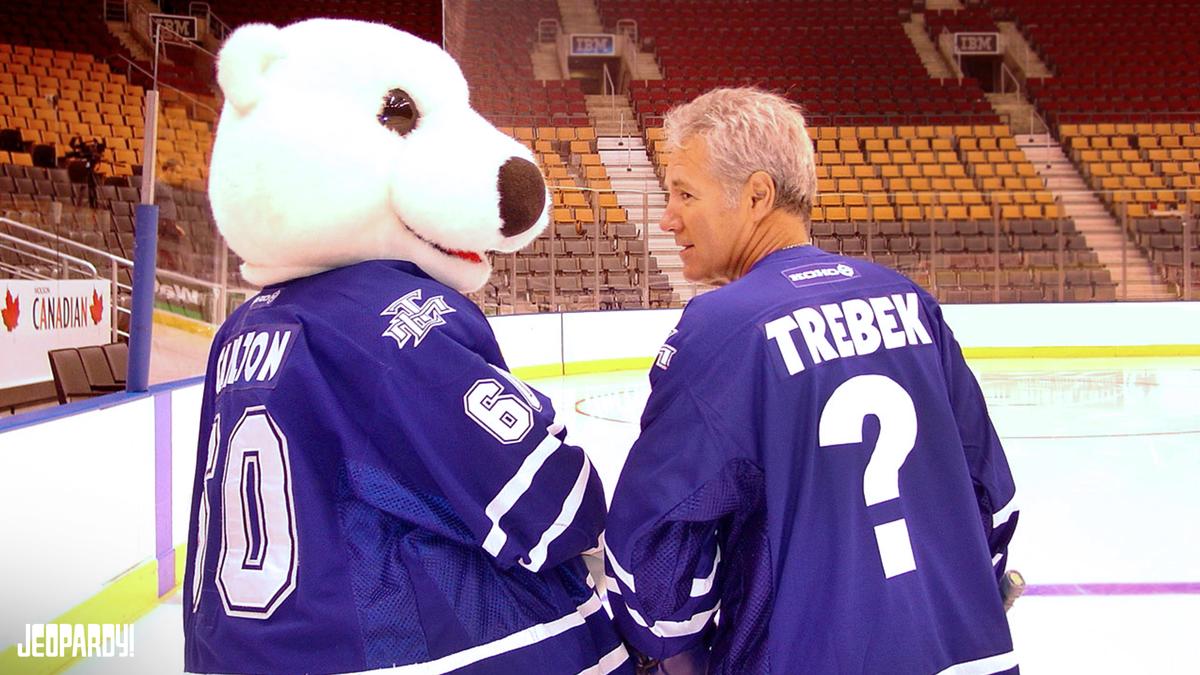 Take a look back at Alex Trebek presenting the HOCKEY category. Don't miss episodes of "Around the World With Alex" starting today until August 27.
Producer's Notebook: Alex couldn't have been more excited to hit the ice at the Scotiabank Arena where his beloved Toronto Maple Leafs play. He surprised us all with his expert skating skills and his ability to slap pucks into the boards within alarming proximity to his crew. Alex was thrilled to meet Tie Domi, who was infamous for getting into fights and even holds some sort of record for the most time spent in the penalty box. Alex also had the opportunity to drive the Arena's Zamboni and wear a Maple Leafs' jersey with his name on it. A duplicate had to be made for our JEOPARDY! Hall of Fame as Alex would not relinquish his. The jersey, not the Zamboni.