At Jeopardy! Taping: A 'Dream' Comes True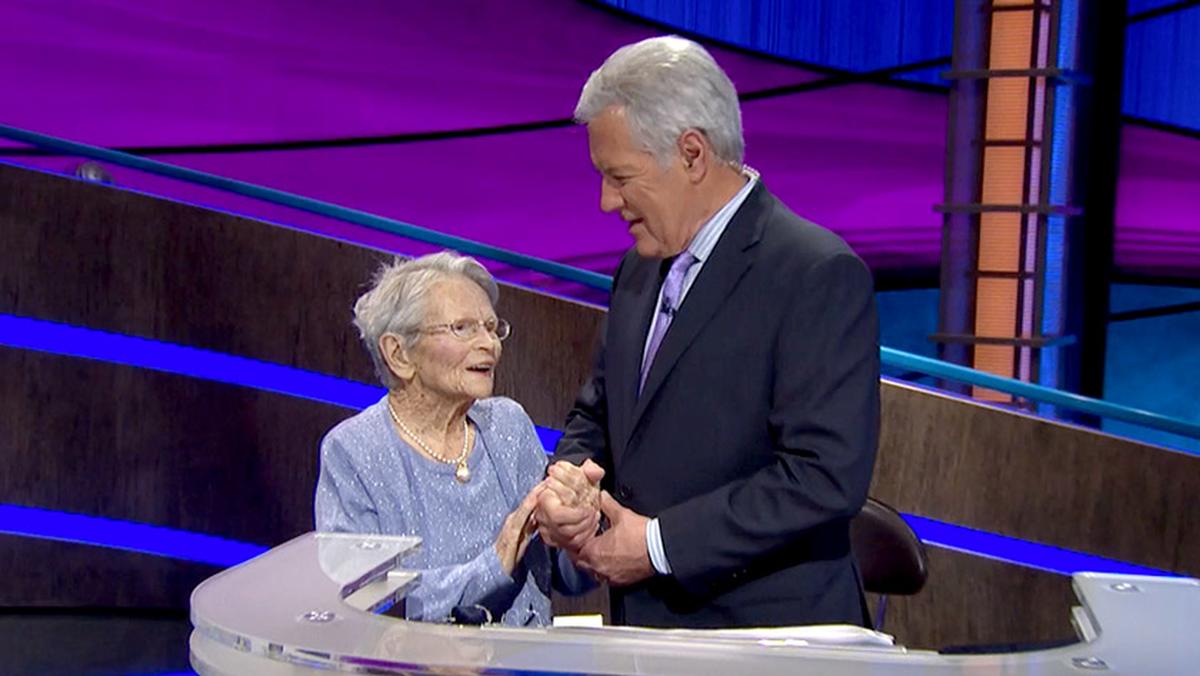 Joyce Pesner has a thing for Alex Trebek. The 100-year-old Jeopardy! fan came to our studio this week to fulfill her dream of attending a taping and meeting Alex. She came courtesy of the Dream Foundation, a national organization with a mission to grant wishes for terminally ill adults.
Joyce lives in Newbury Park, California, and she has faithfully watched Jeopardy! every night before bed for as long as the show has been on the air. The Dream Foundation reached out to us, saying, "She is smitten with Alex Trebek and thinks he is 'really cute'!"
Get a glimpse of Joyce's dream come true, and we dare you not to tear up.