Alex Trebek: Defender of Mankind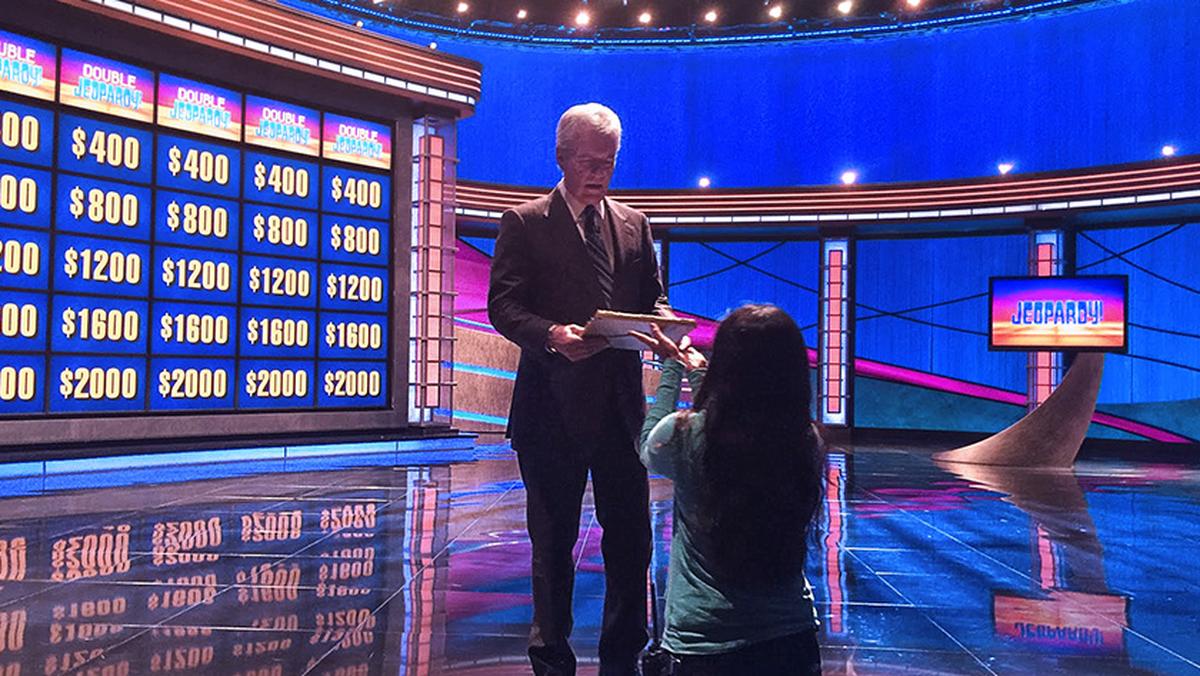 Over the years, Alex Trebek has received many gifts from audience members who wanted to give him a token of their admiration, like Arlene Wylie did recently.
During the taping of today's show, an audience member gave Alex a frame that read, "Alex: defender of mankind," along with personal traits that define the name.
According to the gift, and ancestry.com, the name "Alex" has its roots in the Greek "Αλέξανδρος," pronounced "Alexandros," which literally means "defender of men" or "defender of people." It is also popular as a surname in countries such as Scotland, England, Germany, and the Netherlands.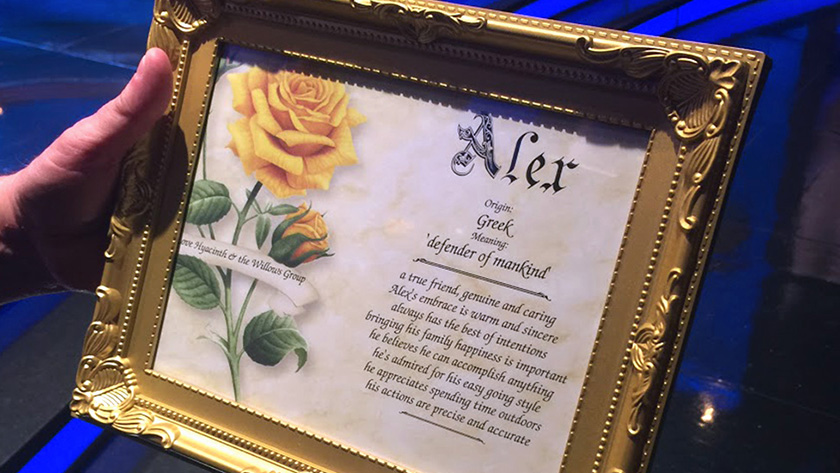 If the above type is tough to read: Origin: Greek. Meaning: "defender of mankind." A true friend, genuine and caring. Alex's embrace is warm and sincere. Always has the best of intentions. Bringing his family happiness is important. He believes he can accomplish anything. He's admired for his easy going style. He appreciates spending time outdoors. His actions are precise and accurate.
One of the lines that stands out from the gift is "his actions are precise and accurate." As Alex is the host of Jeopardy!, that is a statement we cannot deny.
This story reminds us of another interesting fact about Alex Trebek and his name: Did you know that his first name is George? Alexander is his middle name, and he uses Alex instead of George because his father's name was also George and he wanted to avoid possible confusion.
If you'd like to attend a taping of Jeopardy!, you can request tickets here.