Judges' Table: Whose 'Paradise' Is It?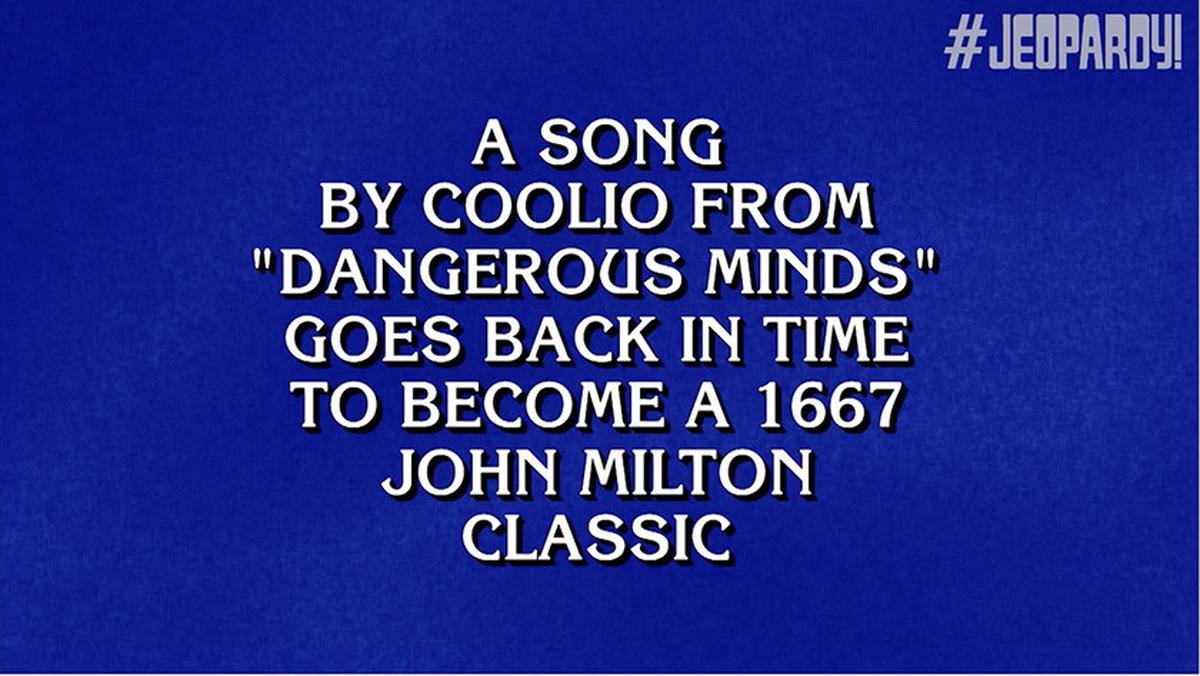 Every contestant response is reviewed at the Judges' Table during live gameplay to ensure that it is complete and accurate. Likewise, any change in scoring causes the game to be paused for a discussion between the producers, the writers and the independent third-party observers to ensure that the rules being applied are fair and consistent. Today's Double Jeopardy! round was no exception: The judges ultimately ruled against Nick's response of "Gangster's Paradise Lost," and it all came down to one syllable.
The $1600 clue in the MUSIC & LITERATURE BEFORE & AFTER category called for the combined title of two works: "A song by Coolio from 'Dangerous Minds' goes back in time to become a 1667 John Milton classic."
The correct response? "What is Gangsta's Paradise Lost?"
Although Nick's response of "Gangster's Paradise Lost" was initially accepted, the hard R sound caught the ear of one member of the onstage team, who immediately followed up with a quick check.
It turns out that "gangsta" and "gangster" are both listed separately in the Oxford English Dictionary, each with its own unique definition.
Nick changed not only the song's title, but also its meaning ­– making his response unacceptable.