A Day in the Life: Alex Trebek on a Tape Day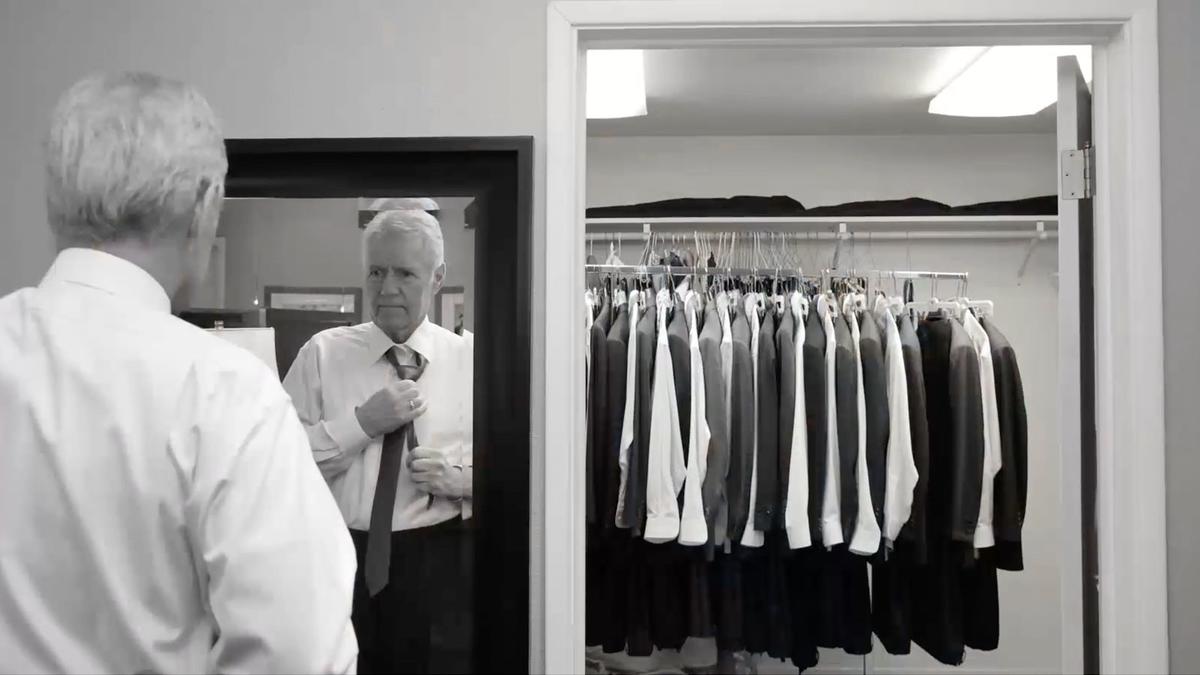 For 46 days a year, and for more than 30 years, tape days have remained the same for Alex Trebek. They start at 5:15am when he wakes up. After a quick morning routine, he's out the door at 5:30am sharp and in his truck on the way to Stage 10 to shoot five episodes of Jeopardy! A quick 30-minute commute puts him in Culver City at 6am, where he's greeted by a kindly Sony employee who whisks him to his office. That's where we begin.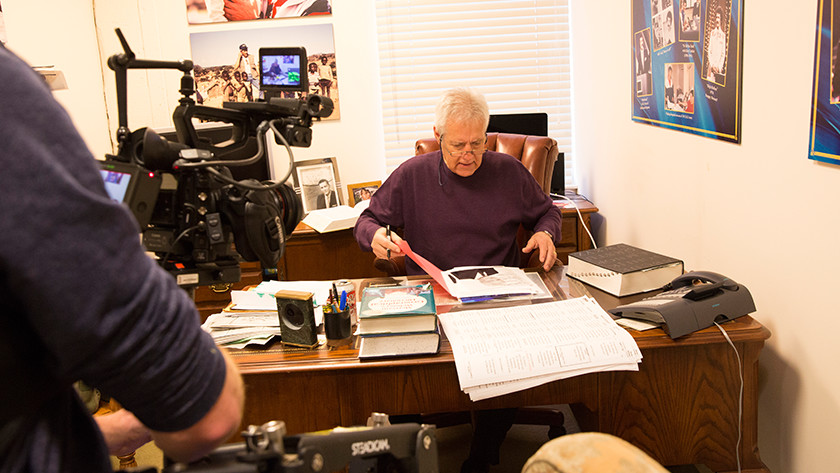 6:00 - 7:30am: Reads the newspaper, does the daily crossword puzzle, signs autograph requests and viewer mail.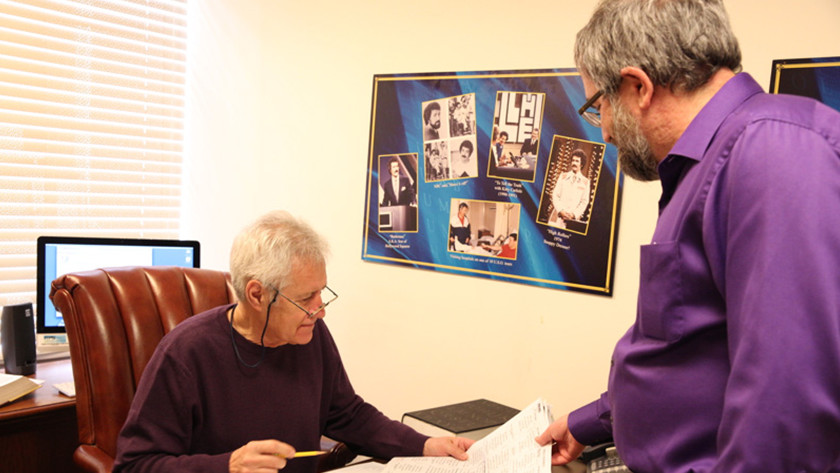 7:30 - 8:45am: Receives the five "show scripts" for the day from head writer Billy Wisse, and reviews each script, making diacritical marks, looking up pronunciations, identifying potential problem clues, etc.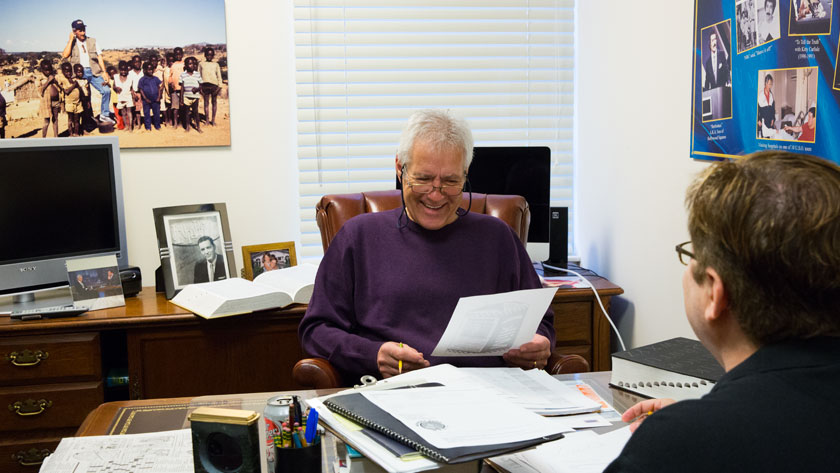 8:45am: Meet with Rocky Schmidt, Supervising Producer, to go over schedules, personal appearance and publicity requests, etc.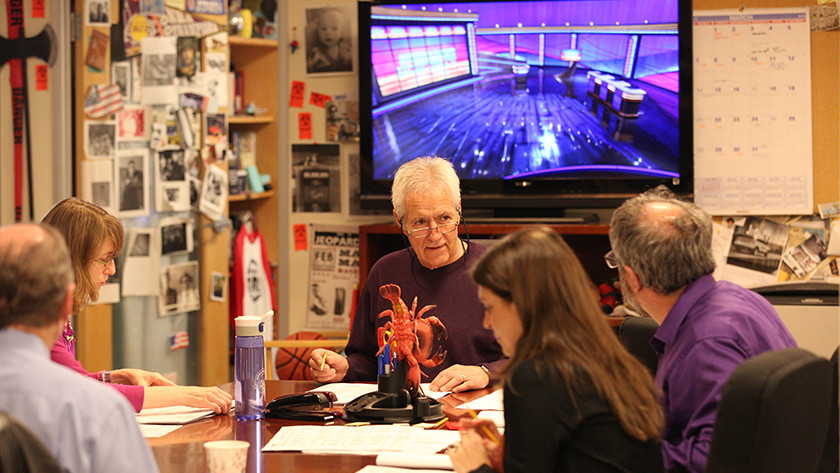 9:00 - 10:00am: Meets with Harry Friedman, Lisa Broffman, Billy Wisse, C&P, and other writers and researchers and go over all five shows, discussing issues anyone may have found in those shows.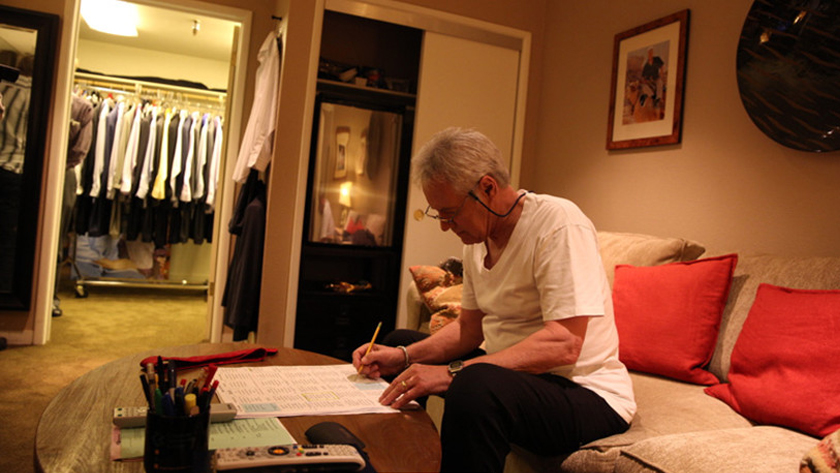 10:00 - 10:30am: Relaxes in his dressing room, where the TV is usually tuned to the news or Turner Classic Movies.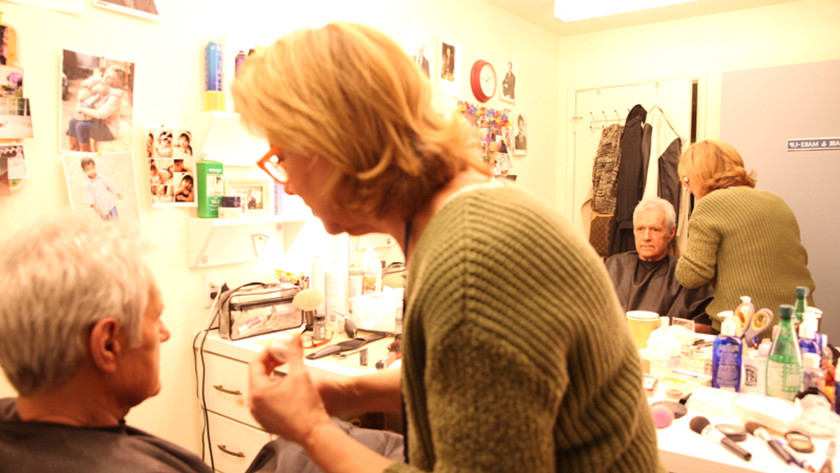 10:30 - 11:15am: Hair and makeup.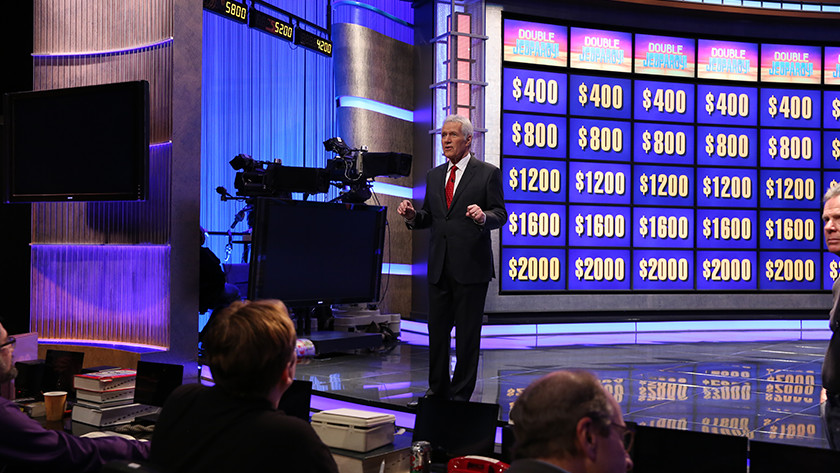 11:15am - 12:00pm: First show of the day tapes during this time, and the games usually tape true to time, unless there is a technical problem. During the tapings of all shows, in the commercial breaks, Alex has a back-and-forth discussion with the audience, takes questions, and engages in playful banter with the audience.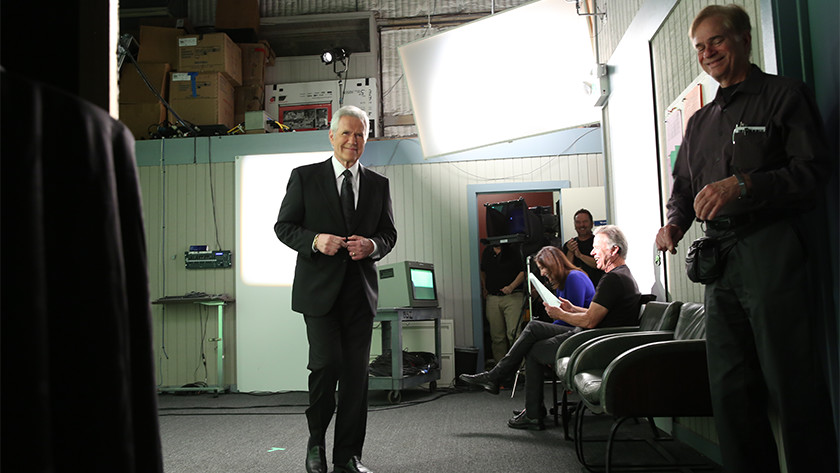 12:00 - 12:15pm: Changes into a new suit. The returning champion also changes clothes so that people at home don't wonder why they only have one outfit for the week.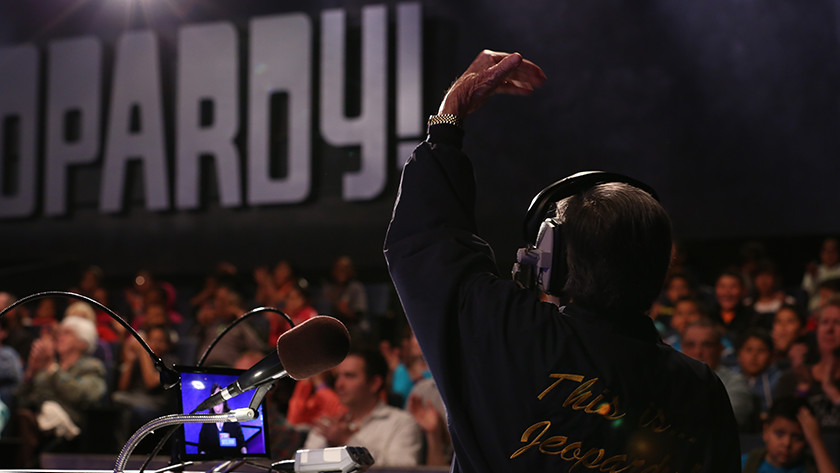 12:15 - 1:00pm: Alex tapes the second show for the day. Here's Johnny Gilbert announcing Alex at the top of the show.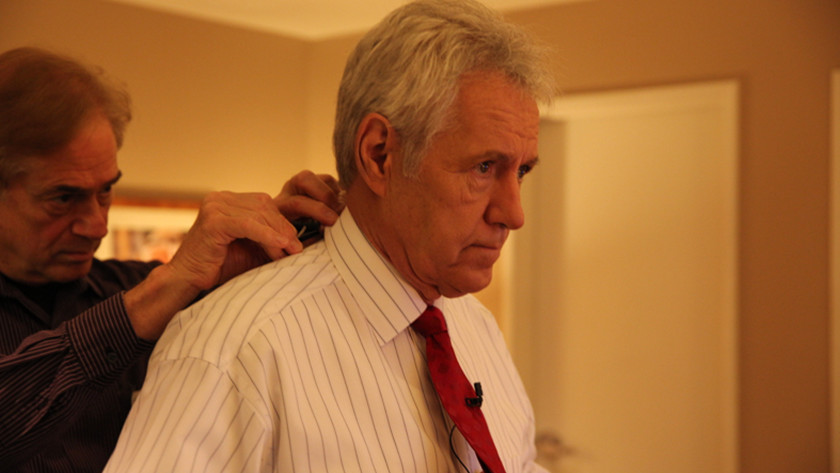 1:00 - 1:15pm: New show, new suit.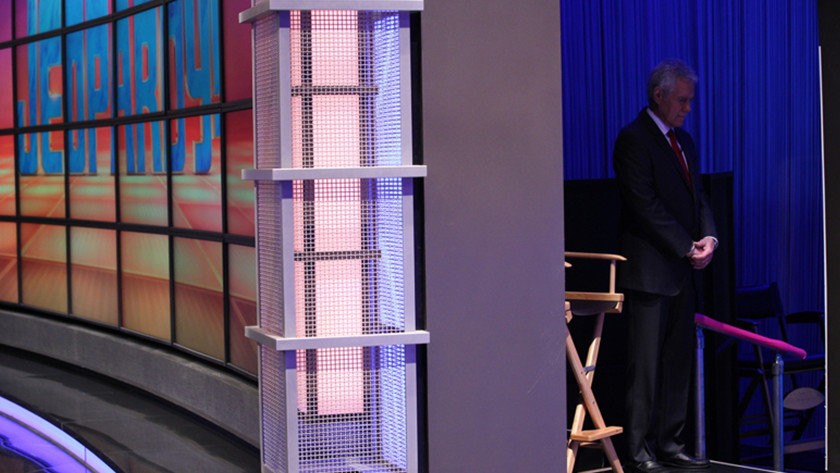 1:15 - 2:00pm: Tapes the third show of the day with the same audience. Each tape day has two audiences – the first audience sees the first three tapings, the second audience sees the last two. This is Alex collecting himself the moment before he walks on stage, as he's done for more than 30 years.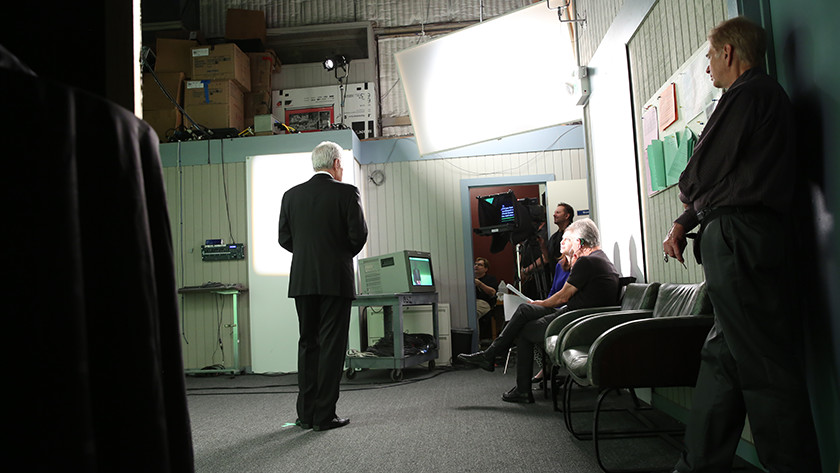 2:00pm: If there are special promotional requests, Public Service Announcements, contestant search promos, and anything else to record, those are done at this point. Then the whole crew breaks for lunch from 2:00 to 3:00, where Alex usually enjoys the soup of the day or sushi.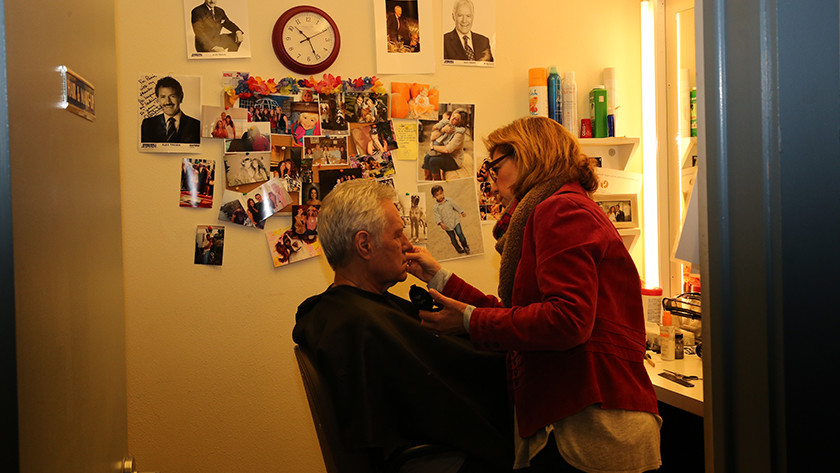 3:00pm: Make-up/touchup.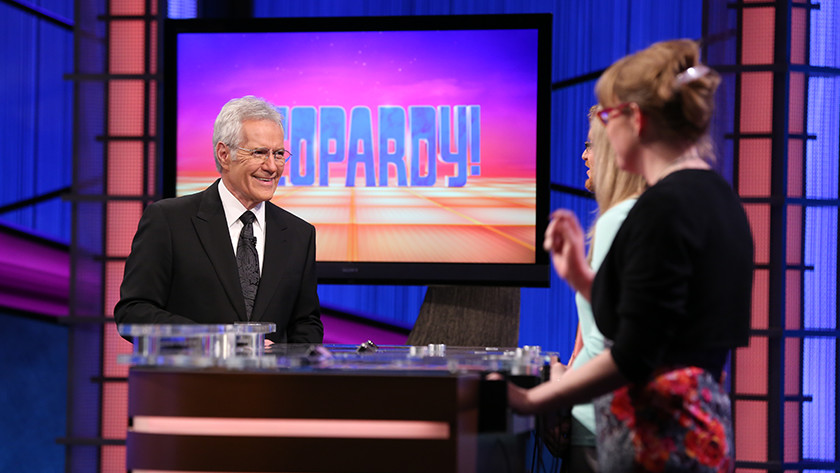 3:00 - 3:45pm: Tape fourth show in front of a "new" studio audience.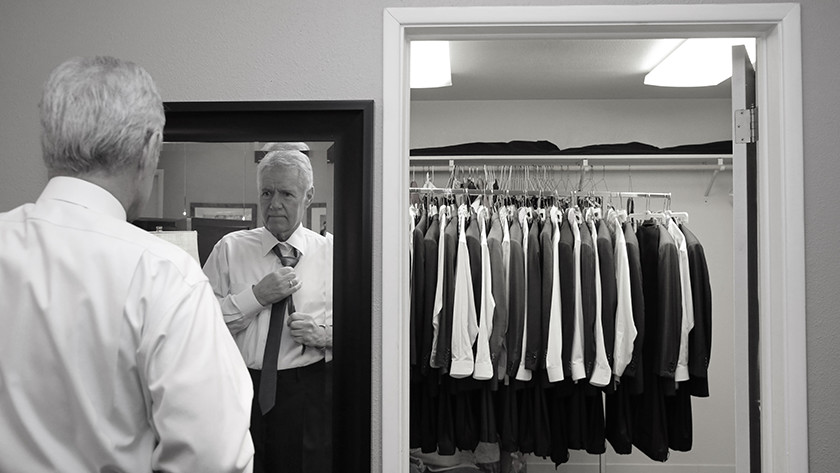 3:45pm: Last suit of the day.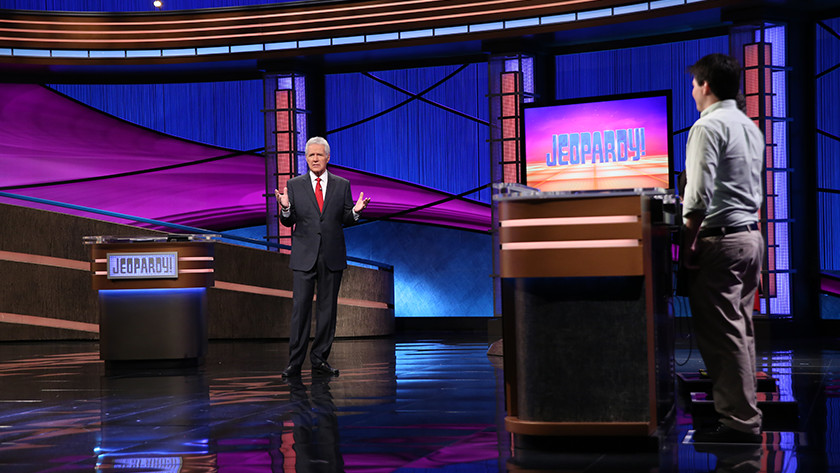 3:45 - 4:15pm: Tape the last show of the day – the fifth.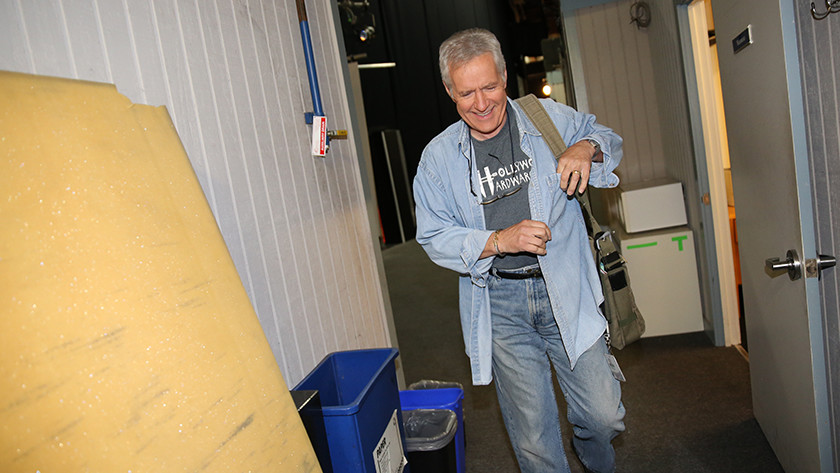 4:15pm: Back in his comfortable clothes, Alex hops in his pickup truck trying to beat the traffic home over Laurel Canyon Blvd.