Alex Trebek Raids the Costume Department at New York's Metropolitan Opera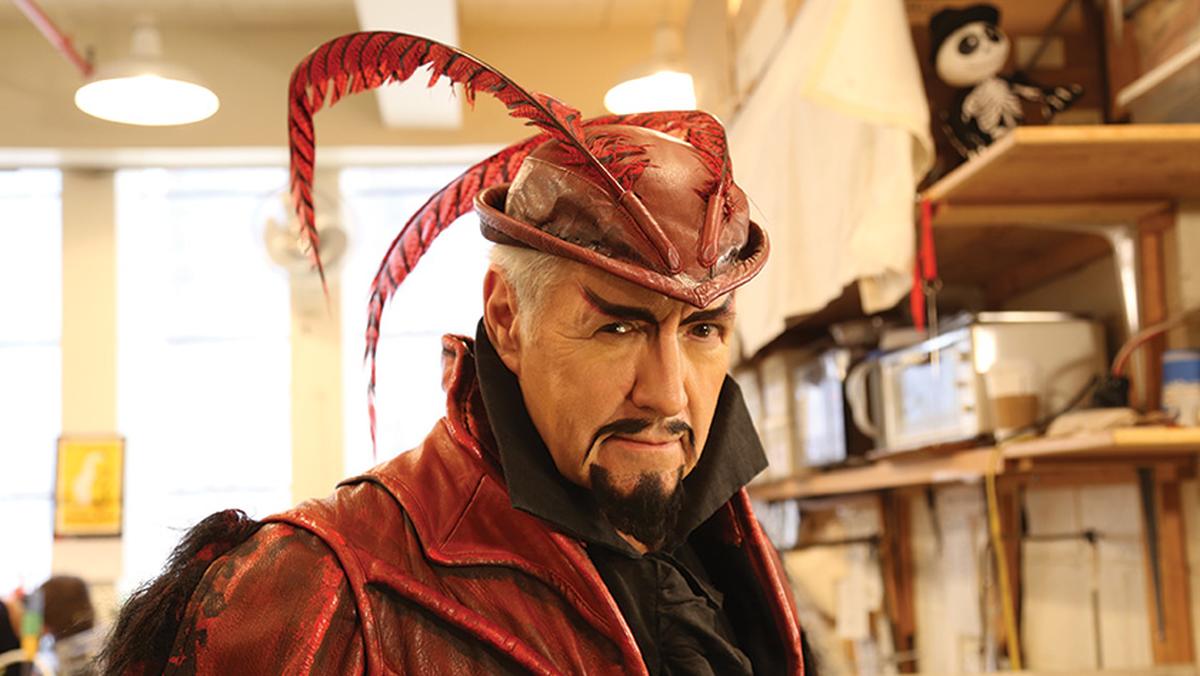 by Alex Trebek
I'm a big opera fan, and I've had a lot of fun on those occasions when I have had the chance to don an opera costume to present clues.
So, we thought it would be natural to work with the costume shop of New York's Metropolitan Opera on a Halloween-inspired category, since they have been so terrific to work with in the past. Sort of, "If Alex were dressing up for Halloween, where would he go for his costume?"
They provided us with an assortment of choices, and it was hard to narrow it down. Also, just to give you a hint as to what's coming in our Tournament of Champions, we are presenting an incredible category using footage from some of the Met's most ambitious productions, so we didn't want to use any clues that will be coming up in our TOC in a couple of weeks.
As you can see from the category, I'm wearing Caruso's costume from "Pagliacci" from the early 1900s. What a kick, and what a downer – the costume fit perfectly.
They brought in the makeup artist for all the productions, and he was able to transform me from Faust to Henry VIII. I spent way more time in the makeup chair for this category than any I've ever done.
The codpiece for the Henry VIII costume did give us a little issue on some of the takes. You never know what's going to become a problem!
As you may know, we always do a "sixth clue" for all of our categories. I'm happy to allow you to see what our "emergency" clue for this category was, as it involves my favorite opera of all.
So, now that you've seen this, you won't see it on the show, but you can tell all your friends. Remember, with our J!6 game, you can always play the extra clues from our categories here.
For this category, here's how I got dressed up: