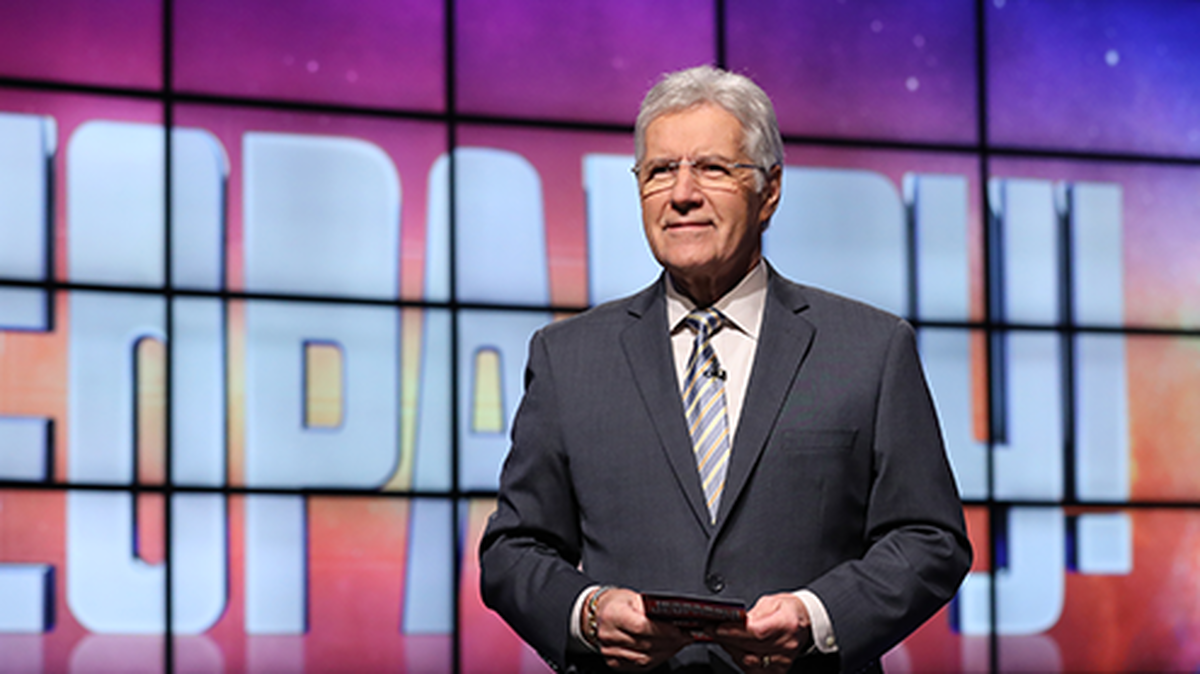 1/16/18 Update:  Alex Trebek returned to taping Jeopardy! today, after a December surgery for a subdural hematoma caused by a fall.  Laughing with the audience, Trebek said, "One good thing from this, I've now had successful surgeries from head to toe."  Because of Jeopardy!'s tape schedule, there will be no interruption of programming hosted by Trebek.
JEOPARDY! host Alex Trebek was admitted to Cedars-Sinai Medical Center on Friday, December 15, as he was experiencing complications from hitting his head in a fall that took place in October. After receiving a diagnosis of a subdural hematoma, he underwent surgery to remove the hematoma on December 16. The surgery was successful, and he was released from the hospital on December 18. He is expected to make a full and complete recovery.
Alex spent Christmas at home with his family, and he will return to the JEOPARDY! studio for taping in mid-January. Because JEOPARDY! tapes months in advance, the only change made to the show's schedule concerns the upcoming College Championship, which will now air in April. Otherwise, JEOPARDY!'s broadcast schedule is unaffected.