Boxing Gloves, Ruby Slippers and More Movie Memorabilia on J!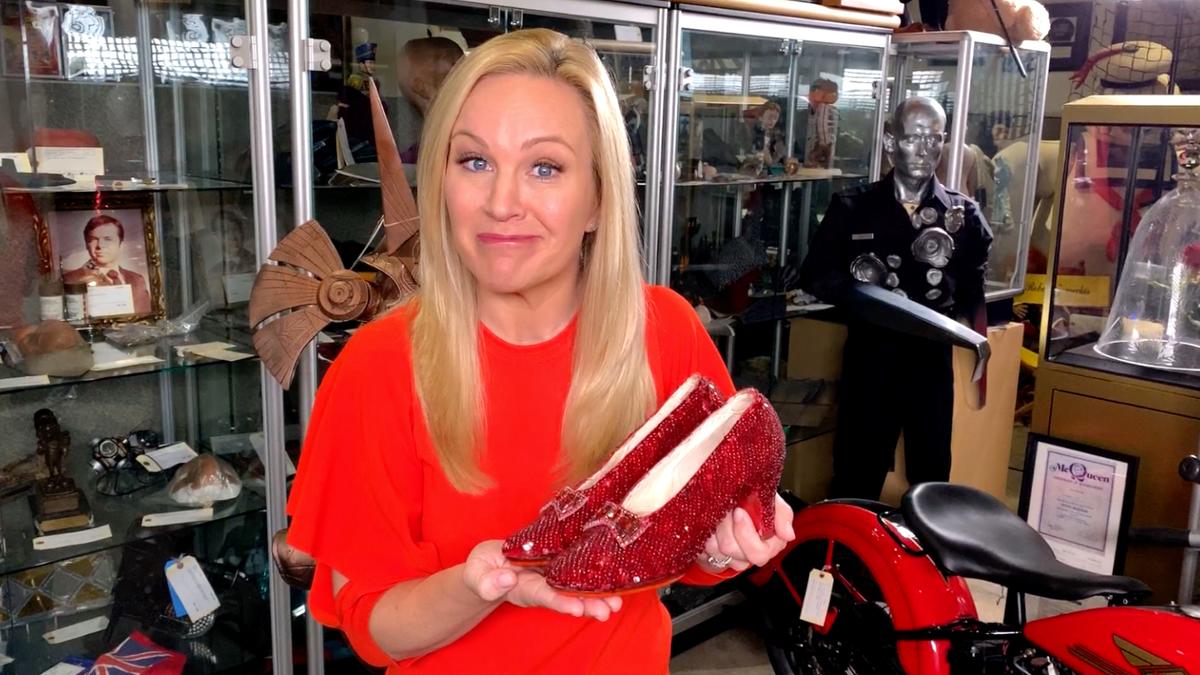 For two of our recent categories, the Clue Crew visited the warehouse of Profiles in History, the world's largest auctioneer of original Hollywood memorabilia. Several times a year, auctions are held for collectors of everything from rock 'n' roll items, movie and television props and costumes, as well as celebrity items from the likes of Marilyn Monroe, Audrey Hepburn, Liza Minnelli and Carrie Fisher.
Sarah and Jimmy had the chance to examine and even touch (carefully while wearing museum curator gloves!) some pieces from Hollywood history. Here are some of Jimmy's reflections on the experience:
Over the years on the Clue Crew, I have been extremely lucky to get up close with some of the world's most treasured items, artifacts and historical documents. Even still, I was extremely starstruck by Hollywood memorabilia the minute we stepped into the warehouse. I really felt like a little kid looking around in amazement at some of the most famous movie and TV show props ever!
Collectors prized some of the items we featured in the SCI-FI STUFF and HOLLYWOOD MEMORABILIA categories. Here's a partial list of the prices realized by a few of those props:
Spock's latex prosthetic ears from "Star Trek": $2,400

Robert De Niro's boxing gloves from "Raging Bull": $13,200

Kryptonite from "Superman III": $14,400

Statue of the Lawgiver from "Planet of the Apes": $24,000

Wolverine's claws from "X-Men": $24,000

A golden ticket from "Willy Wonka & the Chocolate Factory" (1971): $48,000

Margaret Hamilton's Wicked Witch of the West hat from "The Wizard of Oz": $96,000