13-Time Emmy® Award Winner David Javerbaum Was a Teen on J!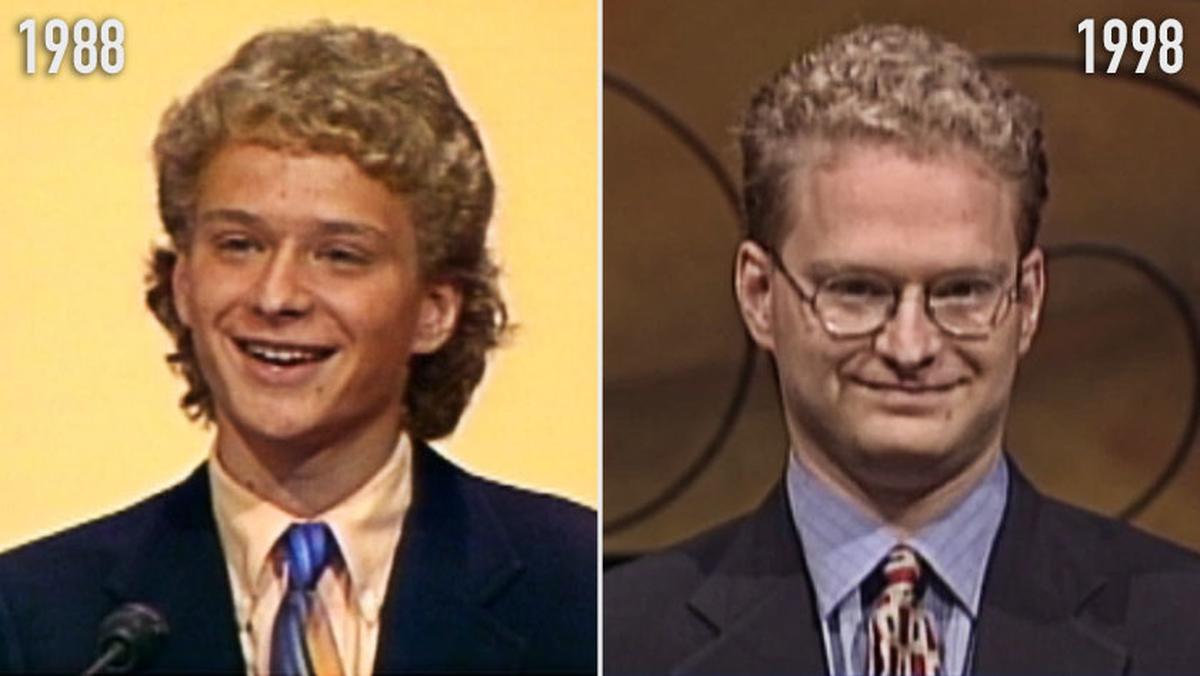 When you watch Jeopardy!, do you ever wonder if the contestants on your screen will someday be household names? Former Teen Tournament (1988) and Teen Reunion (1998) contestant David Javerbaum went on to become a television writer and producer, best known for his work on "Late Show with David Letterman," "The Daily Show," "The Late Late Show with James Corden" and "The Colbert Report." It's Emmy® season, so what better time to catch up with the 13-time Emmy® award winner? David tells how his appearance on Jeopardy! has affected his life and career. Here is his story:
How did the Teen Tournament change things?
I was a high school student – a junior at the time – and it was nice to be recognized for being smart. Now, I lost by a dollar in the finals, so I was playfully teased about that quite a bit. But it was really nice to get a first little inkling of what it's like to be on TV. It made me feel more confident. I also got a girlfriend in high school from being on Jeopardy!
What drew you to comedy writing?
I've always had a comedic mind and tried to be funny and was kind of a wise ass in school – classic comedy writer's background – and hopefully I have just gotten better at it over the years. Through a series of events, I was able to make a living out of it. And the more you do it, the better you get at it, and the better you get at it, the more you do it.
What did your appearance on Jeopardy! teach you?
The first thing it taught me is that the smallest state in the Confederacy is South Carolina. That's number one, and I'll never forget that – because had I known that, I would have won the Teen Tournament. Number two: Try not to blink so much on camera. It makes you look like there's something wrong with you.
Do you still watch Jeopardy!?
I still watch it. I still like seeing how well I do. It's a great show; it's timeless. I mean, it's been on for that long, and it hasn't changed in any substantial way. It hasn't needed to. It was really fun to be on; it's a rush. It's the most competitive thing to do on television for those of us who aren't athletic.
David's Jeopardy! notoriety didn't end with the Teen Reunion. In 2009, he was featured in a clue under the category I LOST ON JEOPARDY! He may have lost his games, but he's clearly winning at life.