What Is "Secrets of the Buzzer"?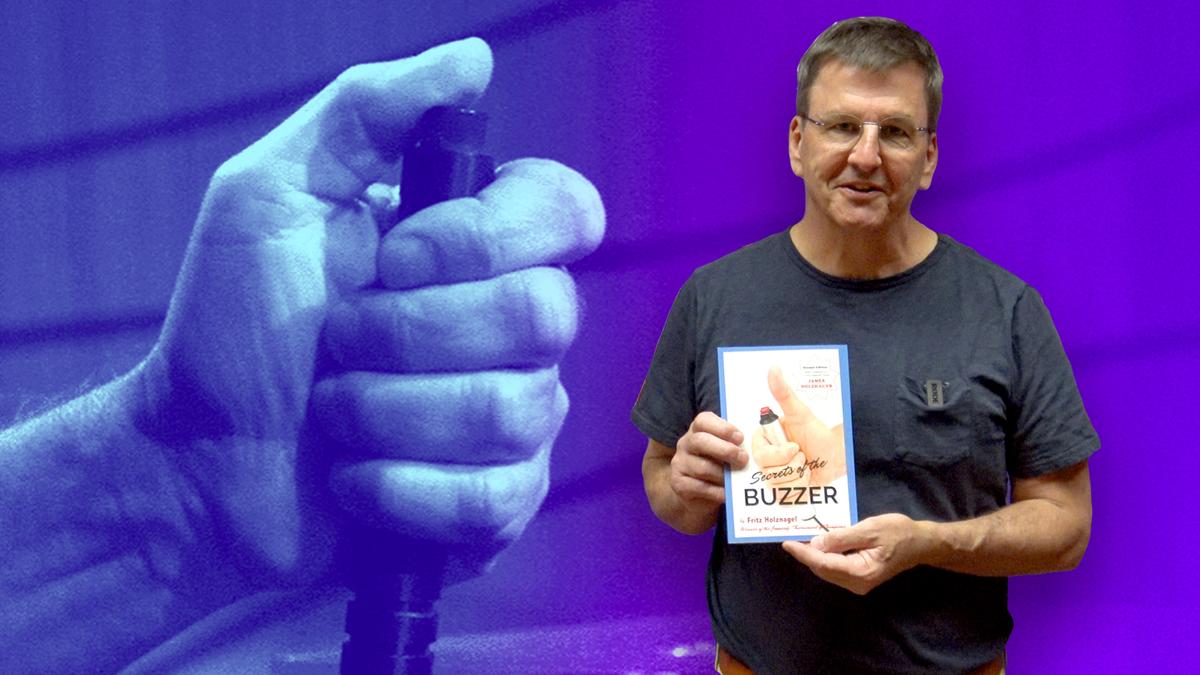 You're familiar with the phrase "left to your own devices," right? In the game of Jeopardy!, each contestant must navigate the gameboard on their own. But their ultimate success or failure depends, at least in part, upon the confidence with which they handle a very specific device: the Jeopardy! buzzer.
Over more than 35 seasons we've heard the buzzer described in many ways: "dreaded," "mysterious" and "frustrating" are just a few. But 1995 Tournament of Champions winner Fritz Holznagel wants you to think of it in a new way: It's your friend.
After some intensive study involving his own makeshift buzzer, a timing app and an exhaustive experimentation with every conceivable component of the "ringing in" process from hand position to button technique to diet, Fritz developed methods that he says significantly improved his buzzer reaction time. He shares them all in a slim volume titled "Secrets of the Buzzer."
It should be noted that the producers of Jeopardy! neither endorse nor affirm any of the statements made in "Secrets of the Buzzer," but if super streaker James Holzhauer attributes at least some of his success to the techniques he learned from Fritz, we'll leave it to you to decide if they can help your game.
Hear Fritz share his process of mastering the Jeopardy! buzzer.