Meet the Player Who Defeated 40-Day Champ Amy Schneider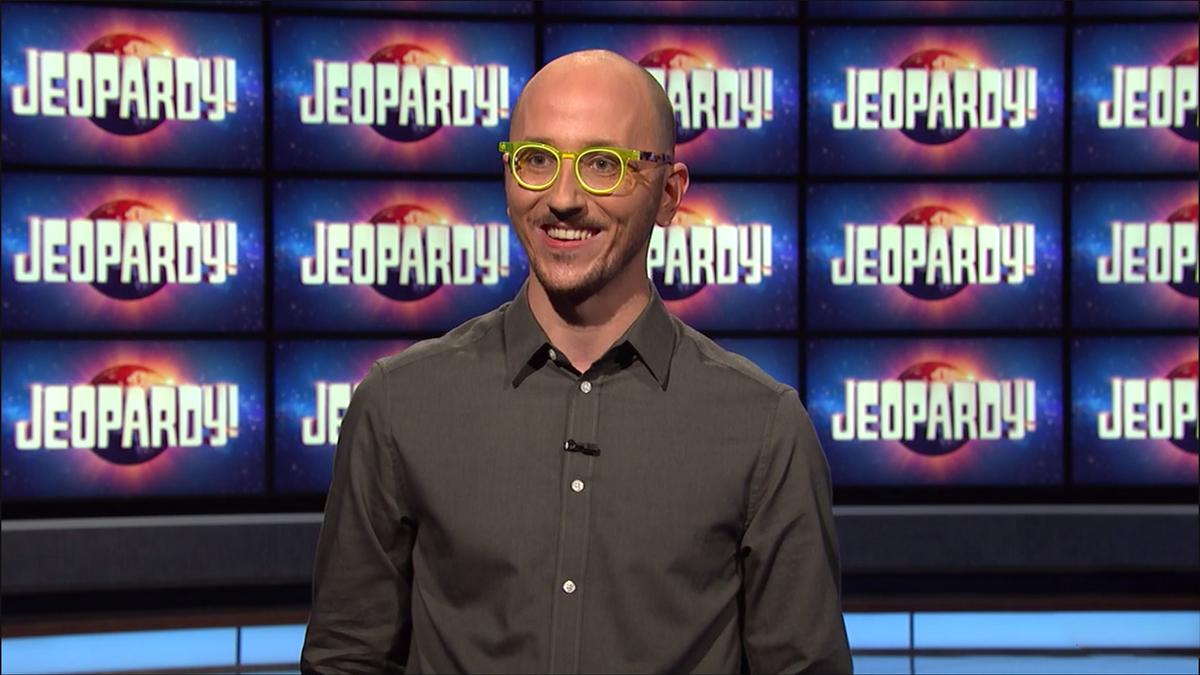 For 40 games, Amy Schneider was unstoppable. But now a new Jeopardy! champion has finally been crowned.
Rhone Talsma, a librarian from Chicago, took down the record-breaking champ on Wednesday and earned $29,600 in the process.
"I had no intention of winning anything, just wanted to do my best," Rhone said following his momentous victory. "I was excited to maybe see someone else slay the giant, I just really didn't think it was going to be me."
After picking up steam with a "true Daily Double" in Double Jeopardy!, the game came down to Final Jeopardy!
"I felt like Final Jeopardy! was easy, and of course it's always easy if you know it," Rhone said. "But when I saw she [Amy] wasn't able to get it right, it was like my brain fell out of my head. I couldn't believe it."
As a lifelong fan who grew up watching the show with his late uncle, Rhone always dreamed of being a contestant.
"He actually passed away about ten years ago, so part of me just really wanted to do this for him," Rhone said.
Defeating the second longest-running contestant in the show's history, of course, made his victory even more special.
"I took the test for like 5 years," Rhone said of his contestant journey. "I felt like maybe someday it would happen. You never think you'll actually get on. It's like winning the lottery — but this is really crazy."