Why Did Alex Bring a Pie to Today's Game?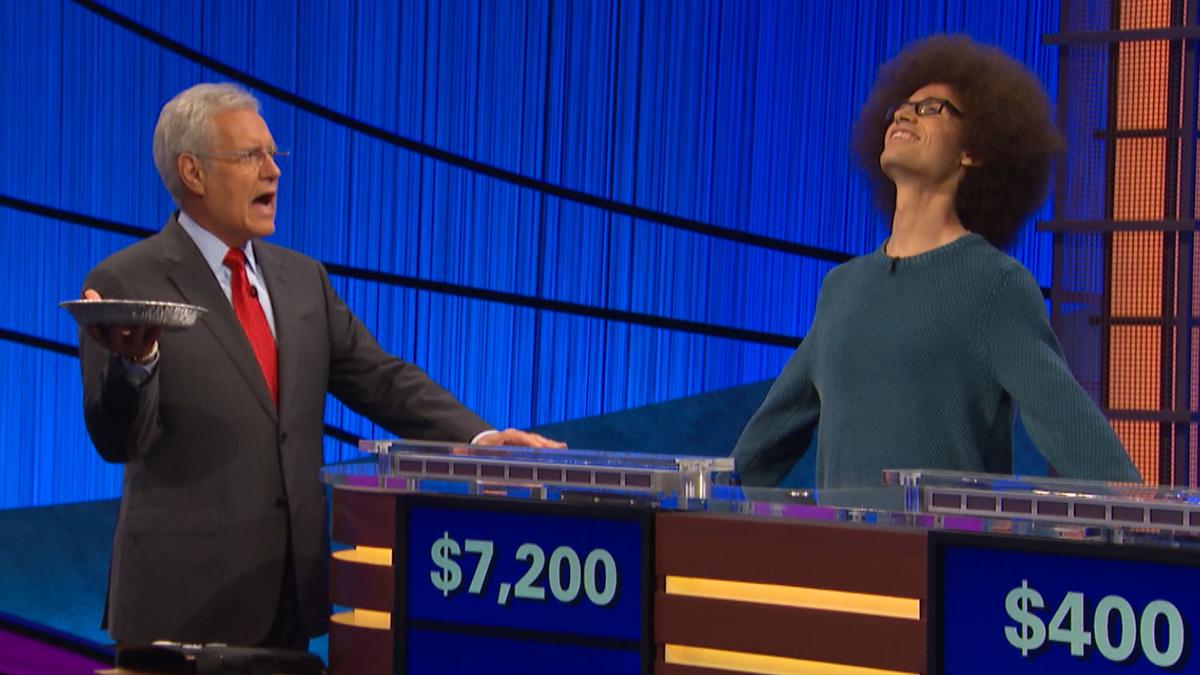 Contestant Erik Agard is a crossword puzzle writer. Alex Trebek is an avid crossword puzzle solver.
In his first game, Erik told Alex a story about getting pied in the face by angry puzzler solvers who felt his crossword puzzles were too difficult.
In today's show, Alex talks about struggling with a difficult puzzle that turns out to have been co-written by Erik. Alex brings a pie.
This is what happened.