2013 Teen Tournament Winner Leonard Cooper's J!Effect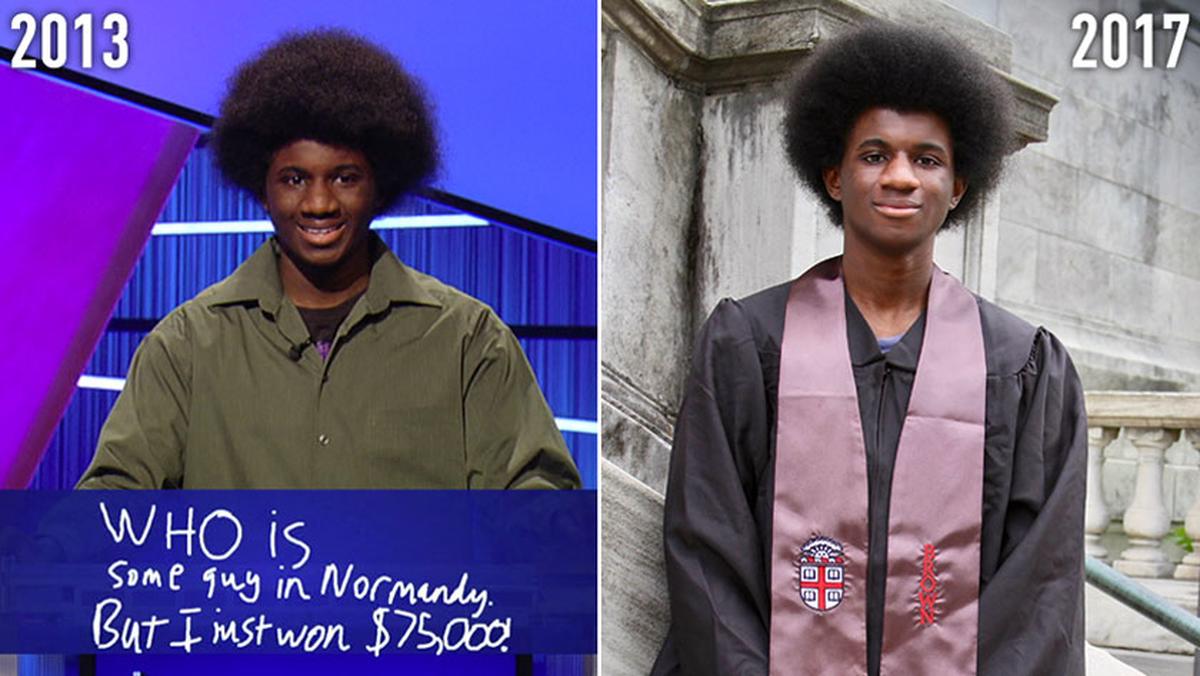 It's difficult to forget Leonard Cooper. In the 2013 Jeopardy! Teen Tournament, the contestant found himself trailing at the end of the first finals game, but then returned with a vengeance in the second game to win the $75,000 grand prize. You've likely remembered his famous Final Jeopardy! response that delighted Alex and went viral.
Leonard graduated from Brown University in May this year with a bachelor's degree in biology, and we thought it'd be a good time to catch up with our Teen Tournament champ. See what Leonard's plan is now that he's graduated, and the effect Jeopardy! has had on him, in his words.
Off to Med School
At first when I entered college, I just generally knew that being a doctor was what I wanted to do. But after taking a lot of different classes and looking through a bunch of different disciplines, I got really interested in psychiatry in the past couple of years.
I was thinking about going to med school immediately after graduating, but after talking to advisors, I'm going to wait a year or two before going. This coming school year, I'm going to do a master's program in molecular and cellular biology, where I can get the degree in one year, and I'll apply to medical school as well. Next year, I'll probably find clinical work or experience before the end of school.
Winnings Provided a Buffer
The tournament winnings gave me access to things – I was able to buy a new guitar, an amp and car. But there was also money there for emergency expenses that came up. It gave a bit of a buffer as far as paying for things here and there. I was able to cover college tuition for my brother and things like that.
Getting Recognized and Traveling
For the first few months of college, people recognized me and took pictures. In the past couple years, people have come up and asked me if I was on Jeopardy!, and the Brown University newspaper actually did an article on me and my experience on the show.
Winning the tournament also gave me the chance to travel around the country a bit more. Everything's really far from Arkansas, so If I wasn't traveling to Los Angeles to do the show, I wouldn't have gone to California. It's a long plane flight, and I probably wouldn't have traveled that much or gone to New York for the interview with the "Today" show after I won.