How A Trip To The Galapagos Changed One Man's Life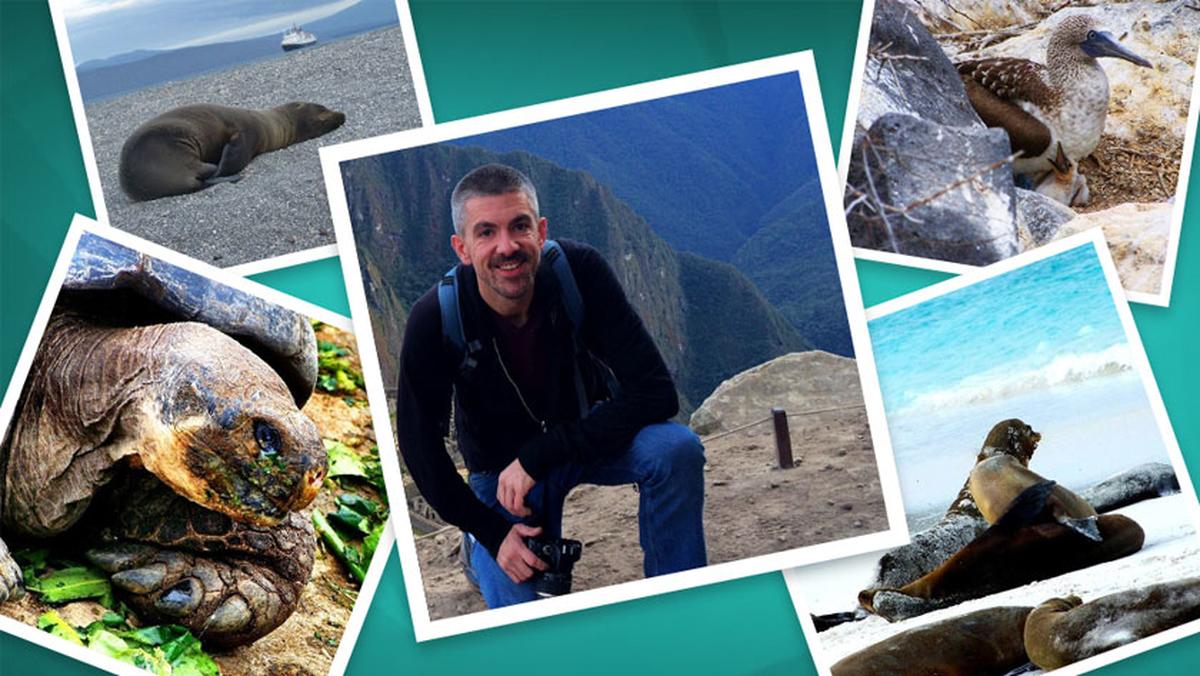 Eight years ago, Jeopardy! celebrated its 25th anniversary on the air by holding a sweepstakes in partnership with Lindblad Expeditions, in which 25 viewers and their guests joined Alex Trebek on a trip to the Galápagos Islands. One of the winners of that trip was Matthew Long, who was a government affairs director at the time. Matthew says the experience "literally changed the course of my life." Here's his story:
"In May 2009 … I received a call that would make a huge impact on my life. It was someone telling me that I was one of the winners in the Jeopardy! Galápagos Adventure with Alex Trebek Sweepstakes. … While I knew that the trip would be with Trebek and the Jeopardy! crew, I had no idea just how remarkable the adventure would be.
"The week in the Galápagos was of course amazing. I'm a conservationist at heart and the opportunity to see some of the most rare animals in the world, all in the wild, was a joy almost beyond words. There's nothing quite like walking with a guide through the bush when just a few feet away are blue-footed boobies, or marine iguana or the most famous resident of the archipelago – the giant tortoise. Permanently separated from man, these endemic species have no fear of us, which means wildlife spotting on a level that simply doesn't happen anywhere else in the world.
"Hanging out with Alex and the rest of the Jeopardy! team was pretty amazing as well, naturally. Having breakfast with Mr. and Mrs. Trebek, chatting with the producers and crew, it all was an experience like none other and I walked away happy and with a soul full of memories. I'm not the first to say that visiting the Galápagos is a transformative experience, but for me that transformation happened in ways I never expected.
"When I returned back to normal life I felt unsettled. I wanted to share so desperately everything I had seen while cruising around the Galápagos, I wanted everyone to go and experience the same things I did. … Given my natural love of travel, I followed all of the big travel accounts and gradually learned more about travel bloggers and what they seemed to do for a living. ... With lots of support I decided to go for it and while it certainly wasn't easy, within six months I had reached my goal and now, three years later, I'm a professional travel blogger who doesn't just make a living wage, but who desperately loves his job.
"Travel changes all of us no matter if we spend a week on the beach in Mexico or go voluntouring in Thailand. We always come home smarter and more confident than when we left but sometimes trips go beyond that. Sometimes, just sometimes, trips become IMPORTANT, they become transformational. It's a term that I think may be slightly overused, but when it's appropriate, it's appropriate. That's what the Galápagos was for me, and it's for that reason that both Lindblad and Alex Trebek will always have a very special place in my heart."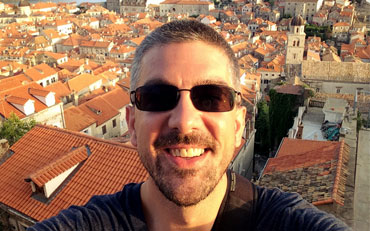 Matthew Long, Founder & Publisher of LandLopers.com
If you want to follow Matthew's adventures and see his travel recommendations you can visit his travel blog at LandLopers.com, the same site that came out of his experience visiting the Galápagos with Lindblad Expeditions.
As it so happens, our partnership with Lindblad Expeditions is giving 10 lucky winners another transformative trip to the Galápagos with Alex Trebek. From April 24 to May 5, watch Jeopardy! for your daily chance to win.