What Is the Jeopardy! Anytime Test?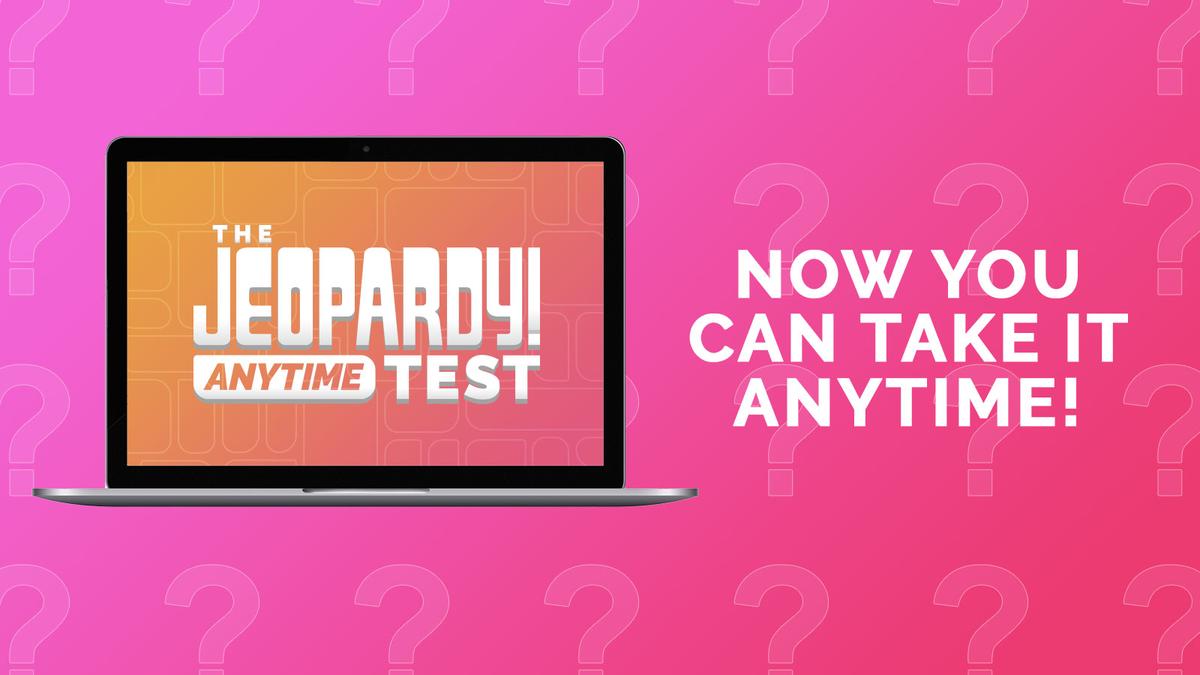 Attention, future Jeopardy! champs! Your path to the Jeopardy! stage just got a lot simpler. 
For the first time ever, the Jeopardy! Test is available to take whenever YOU want: morning, noon or night! Passing the Jeopardy! Test is the first step for anyone interested in becoming a contestant, and now we've opened the door for you to take the test whenever it's convenient for you. For more about the Jeopardy! Test and the overall process of becoming a contestant, visit our Contestant FAQs.
For you repeat test takers, good news: You can still take the Anytime Test even if you took one of the recent tests in January 2020. We'll give preference to the higher test score of the two. So think of the Anytime Test as a second chance to qualify!
Here's a quick overview:
Set aside at least 15-20 minutes to take the test when you know you won't be interrupted or distracted. We recommend closing all other windows on your device and using either Chrome, Firefox or Safari as your web browser for the test.

Log in to (or create) your MyJeopardy! account. (Click "Remember Me" if you want to save your information for future logins. Be sure to save your username and password just in case!)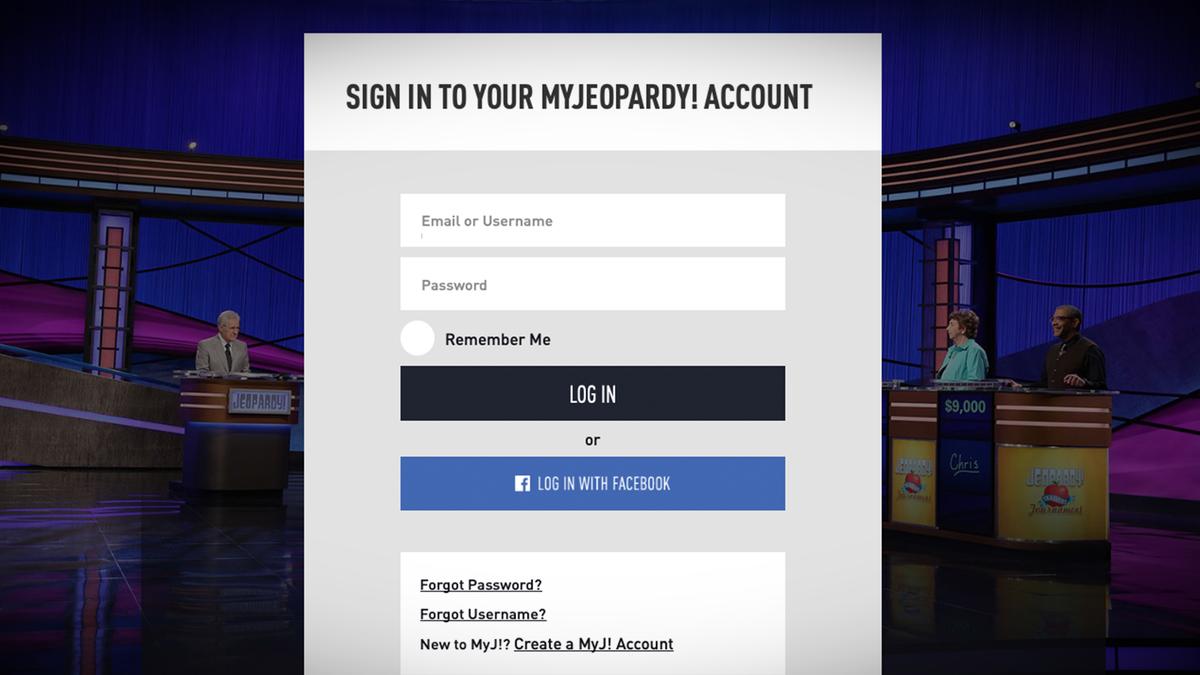 Fill out a short registration form and upload a current photo. You will be prompted to start the test right after you register, but your registration information will be saved if you opt to take the test at another time.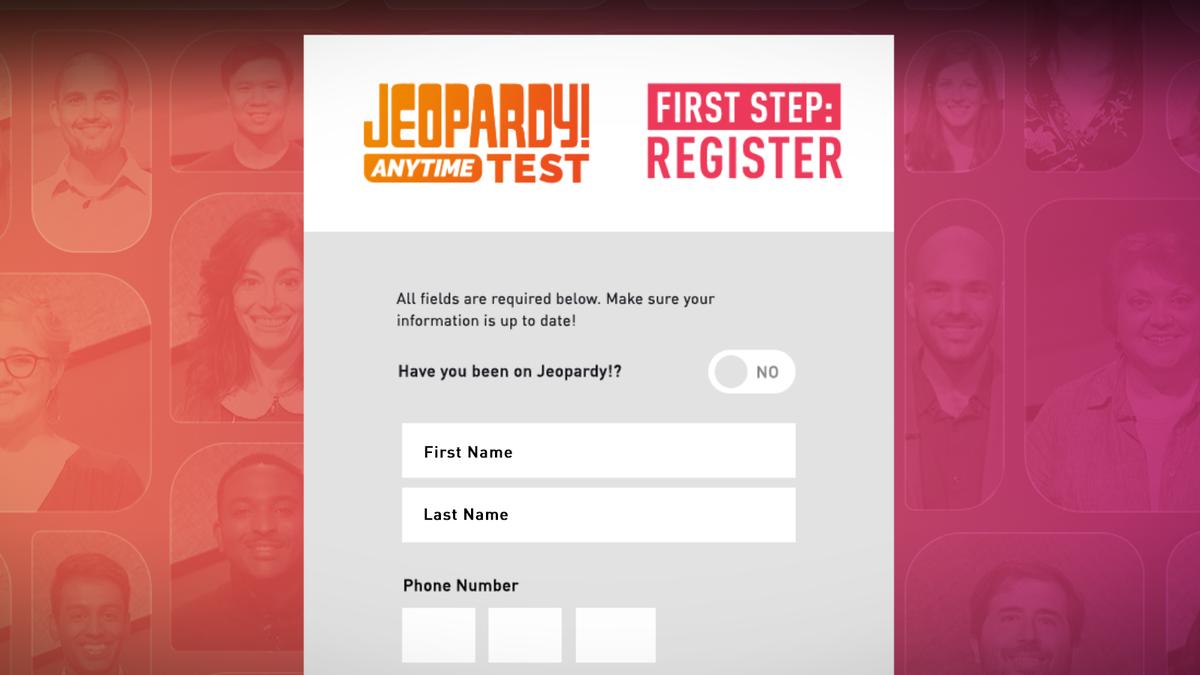 Launch the test. There will be a 30-second countdown before it begins.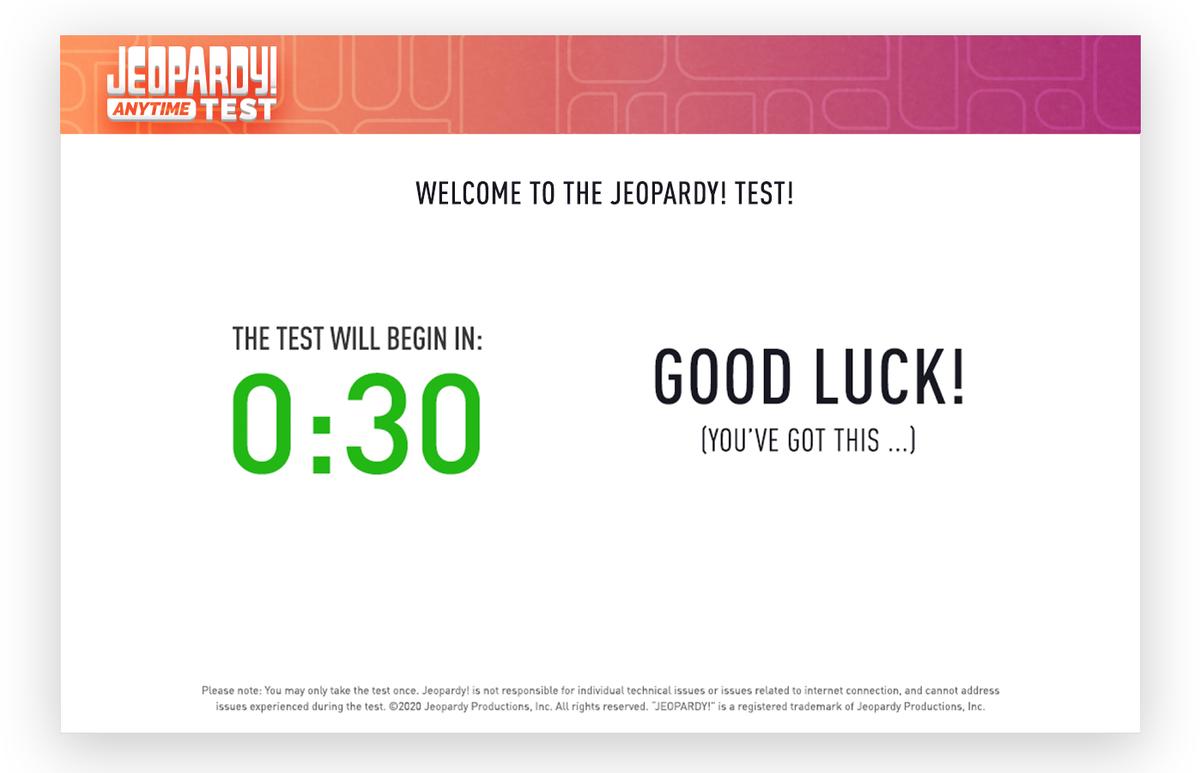 Take the test! Here's a quick preview of what it's like:
A few things to note:
For the purposes of the test, DO NOT respond in the form of a question.

Anything you type into the response field will be automatically captured at the end of 15 seconds.

You won't be able to review or change your responses after they're submitted.
If you start the test and aren't able to finish it at that time, your responses won't be saved. 

You are only allowed a limited number of attempts to take the test, so be sure to set aside the time you need to complete it. Multiple efforts to submit a test could result in disqualification.
Got more questions? Be sure to check out our Anytime Test FAQs for more details. 
Ready to take the test? Get started here!