5 Gift Ideas for Jeopardy! Fans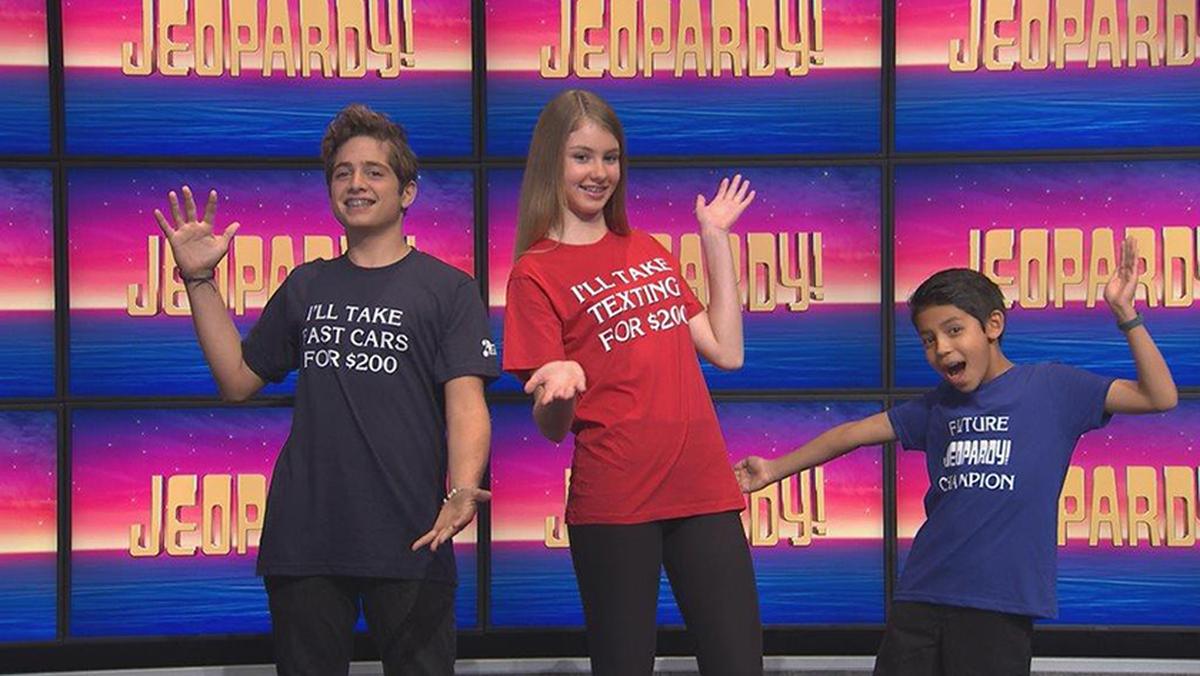 If you love Jeopardy!, you've probably played one of the many at-home versions through the years. (Remember "The Simpsons" edition?) This holiday season, we're happy to bring you five great ways to give the gift of America's Favorite Quiz Show® to your fellow Jeopardy!-watching, competition-loving friends and family. From high tech, to analog, to good old vintage family fun, we've got everything you need for that hard-to-shop-for Jeopardy! enthusiast.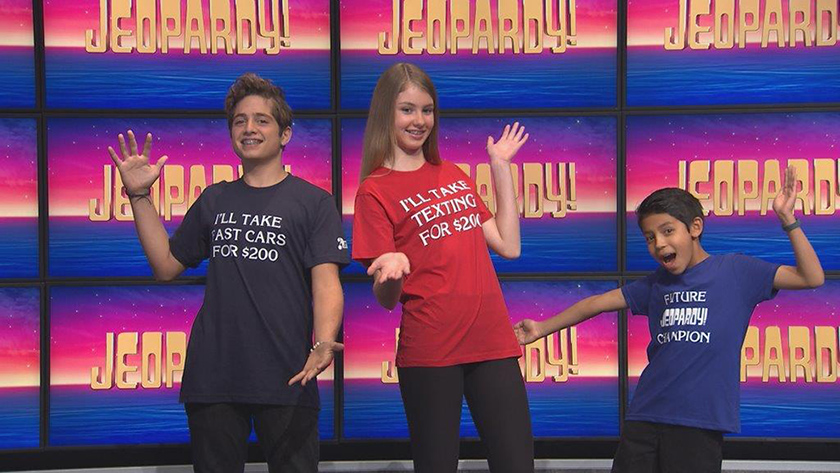 1. The Jeopardy! Online Store
Just in time for the holidays, the Jeopardy! online store is open! Find gifts like shirts, mugs and fun flair for all the champions in your life. Order before December 14 for ground delivery in time for Christmas. (Jeopardy! staff models not included.)
Visit the new Jeopardy! Store.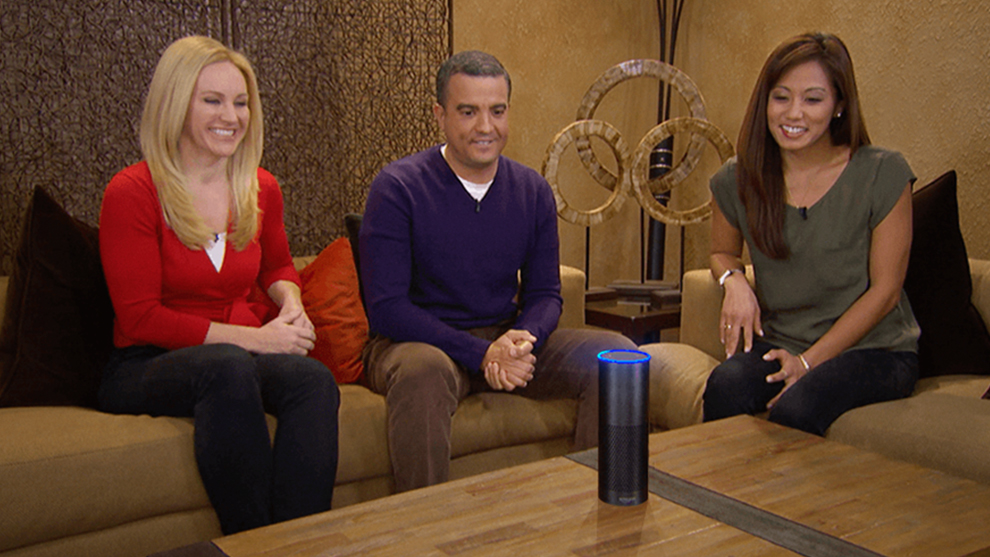 2. Amazon Echo
Did you know that playing J!6 is a top skill on the Amazon Echo? Get the "true" Jeopardy! experience by shouting out your responses in the form of a question. It's available on the voice-enabled speaker's original version, as well as on the new, sleeker version. And check out the special holiday clues every Friday through the holidays. Get your loved ones an Echo, and you'll be a champion in their eyes.
So, what are you waiting for? "Alexa, play Jeopardy!"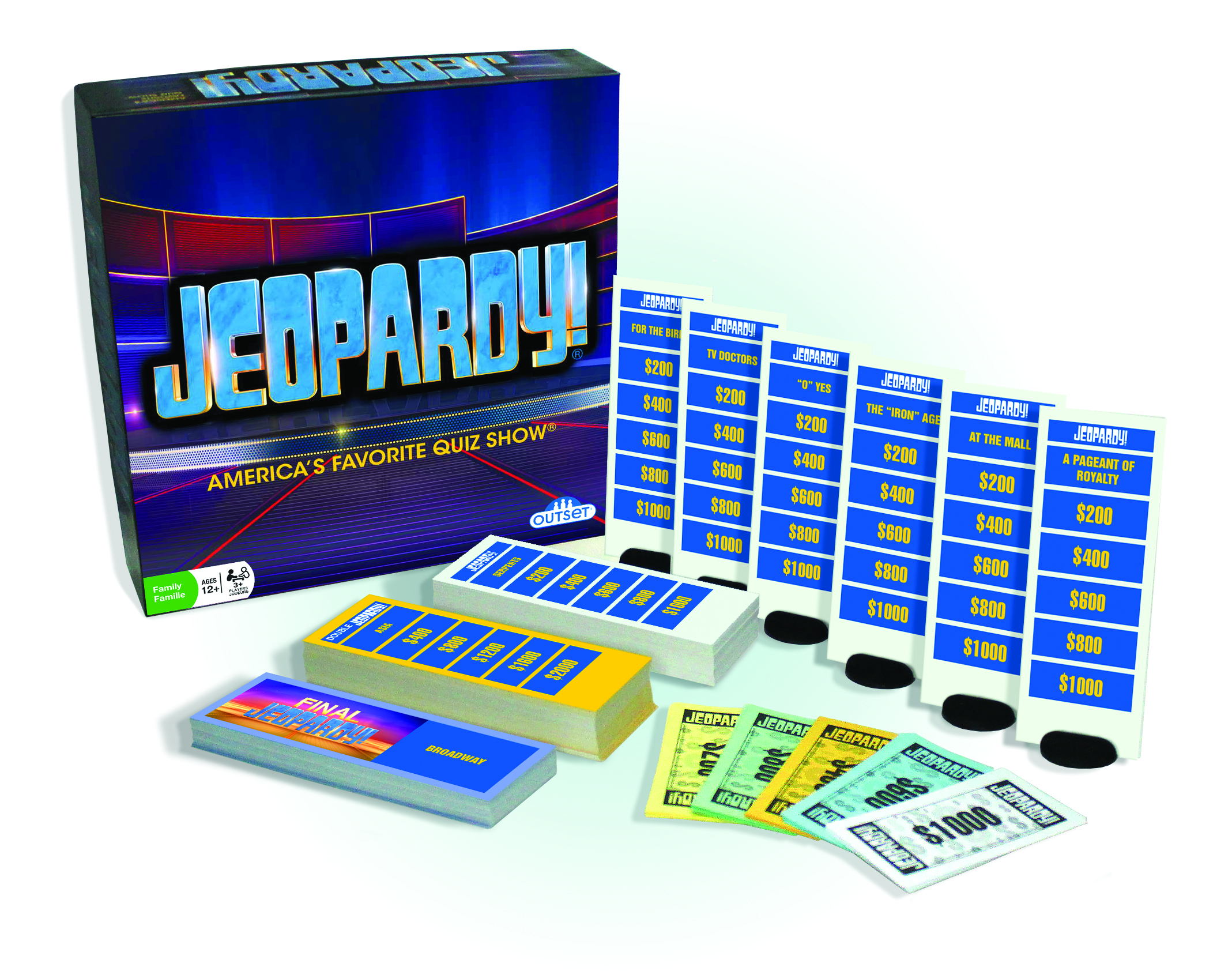 3. Jeopardy! Board Game
As the days get colder, cozy up to the all-new Jeopardy! board game. There are three options to choose from, all with brand-new clues: the classic version, the deluxe edition (with 350 more clues and a ringer) and the travel size. One player hosts while the others compete to win the most money. And just like on the show, players bet their earnings in Final Jeopardy!
Look for the Jeopardy! board game in stores like Target, Kmart, Calendar Club and Rite Aid, as well as in specialty stores and on Amazon.com.

4. Jeopardy! Calendar
Give your fellow smartypants a gift that challenges them every day of the year. Each week's daily pages of the Jeopardy! 2017 day-to-day calendar feature Jeopardy! and Double Jeopardy! categories with assigned dollar amounts and a Final Jeopardy! round where players can wager all or part of their "winnings." Keep track of the days and expand your mind at the same time? Sounds like a win!
Find it at your local bookstore or at Amazon.com.
5. Jeopardy! Mobile Game
Don't forget, you can spend your iTunes gift cards on the Jeopardy! mobile app! Play with all your friends from the warmth of your home or while out and about. It's also available for Android on Google Play.
Happy Holidays!