A Jeopardy! Thanksgiving Tradition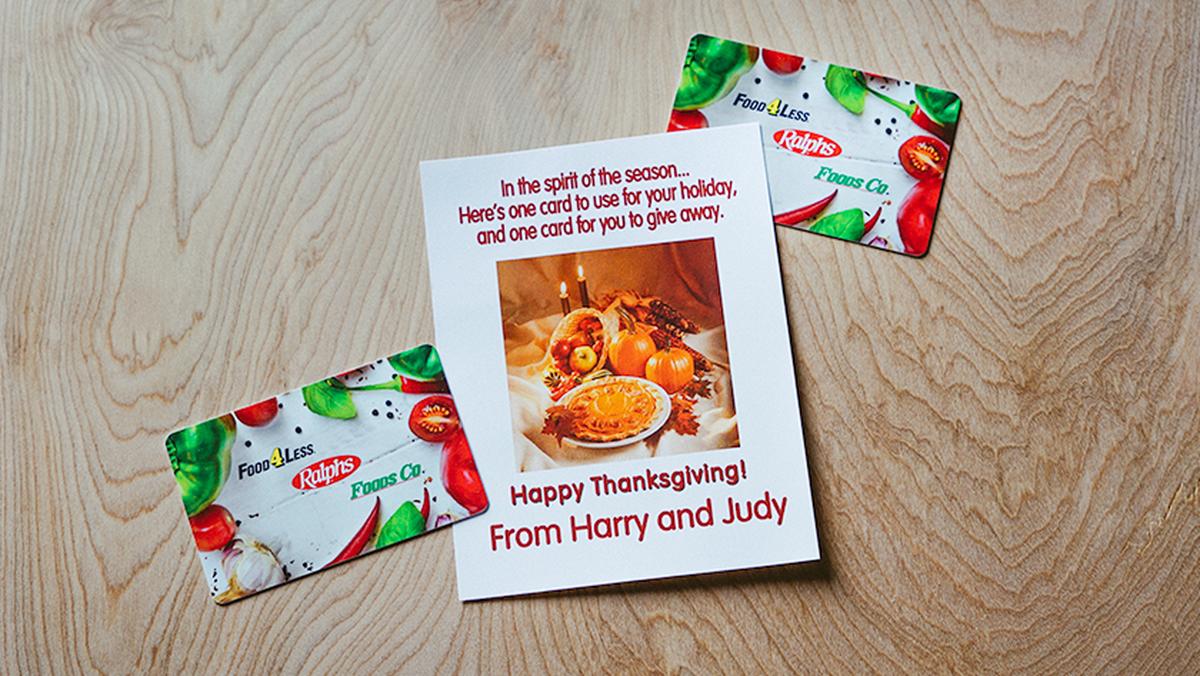 The Jeopardy! family has our own special way of celebrating Thanksgiving.
Each year, our executive producer, Harry Friedman, and his wife, Judy, give every member of the staff two grocery store gift cards: one to keep, and one to share with someone in need. The simple gesture not only reminds us of the spirit of the holiday, but it also encourages us to take a look at – and connect with – the community around us. The annual tradition has become a great reminder to keep the spirit of giving at the top of our lists.