Aaron Rodgers on Guest Hosting Jeopardy!: "A Dream Job"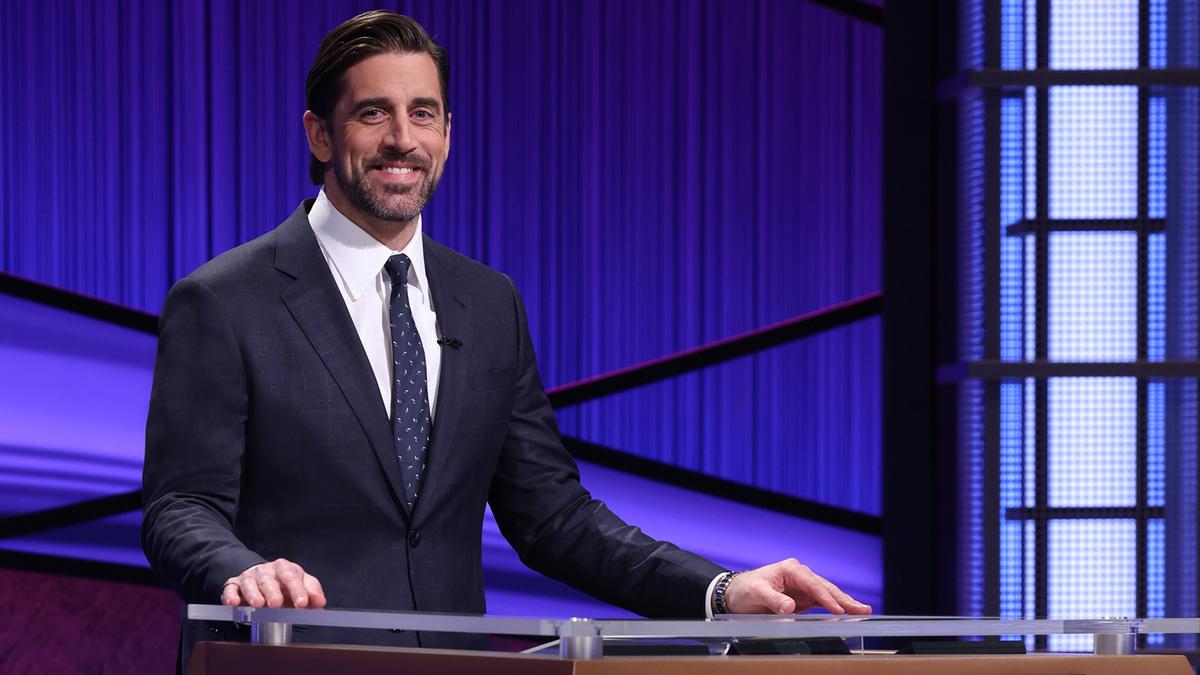 Aaron Rodgers steps up to the lectern on Monday, April 5, 2021, for a two-week stint as Jeopardy!'s fifth guest host. His credentials? He knows and loves the game. Fans will remember that he won Celebrity Jeopardy! in 2015 but his story goes much deeper than that.
Here are five things the three-time NFL MVP shared with us about his long history with Jeopardy! and what it means to him to take on the role of guest host.  
1. Guest hosting Jeopardy! is a dream come true for Rodgers. 
"When I came on the show in 2015 and got to do Celebrity Jeopardy!, I just saw how special this environment was," Rodgers said. "I remember thinking, this would be like a dream job."
2. Rodgers has been a devout fan of Jeopardy! since he was a child. 
"There's a lot of nostalgia, I think, wrapped up in this show for me because I used to watch it when I was kid," Rodgers said. "The voice of Alex, it was one of those voices of my youth."
3. His approach to guest hosting is rooted in "respect for the position."
4. Rodgers uses the same skills behind the lectern as he does on the football field. 
"The key to being football smart is the focus," Rodgers said. "And the key to being really good at this game, or good at hosting is that same focus.
5. Meeting iconic show host Alex Trebek is a memory he will always cherish. 
"When he came into the room it was like everything kind of got quiet," Rodgers said. "It was like 'oh my God, there's Alex Trebek.'
Watch Aaron's full exclusive interview below: