Alex Trebek Gets Personal in His New Book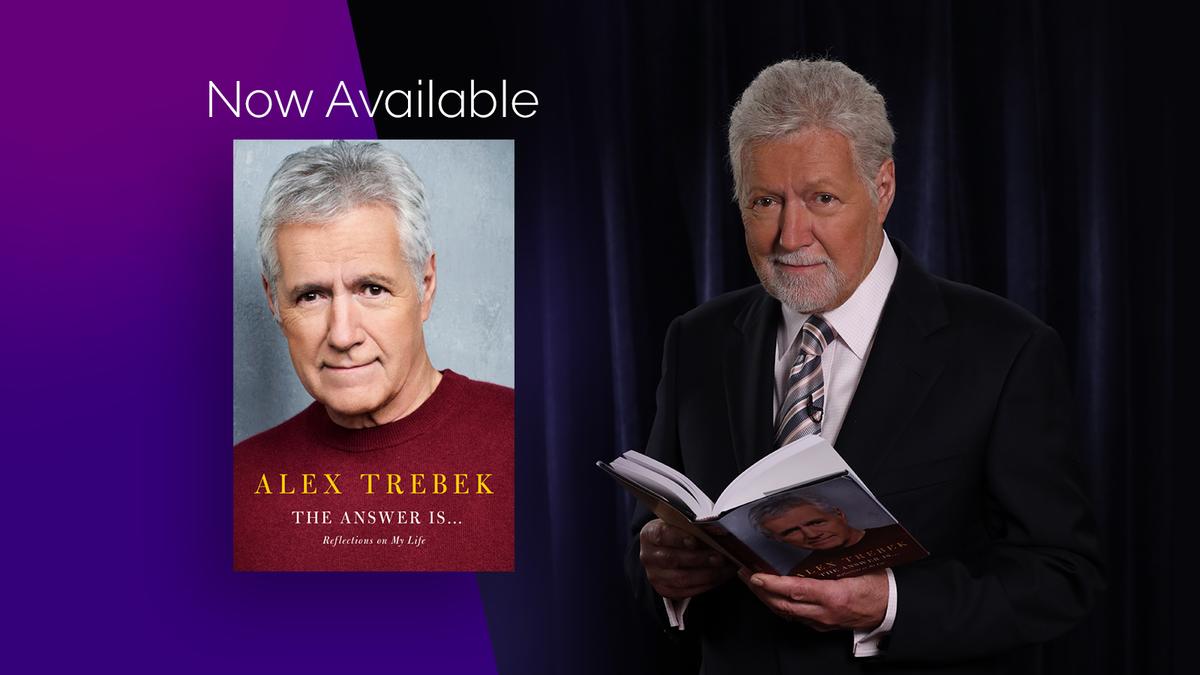 After 36 years of welcoming him into your homes every night as Jeopardy! host, now's your chance to go a little deeper with Alex Trebek in his new book, "The Answer Is … : Reflections on My Life."
Following the outpouring of support he received after the announcement of his pancreatic cancer diagnosis last year, the book is his response to the many thousands of fans who sent messages of love, support and encouragement. "I want people to know a little more about the person they have been cheering on for the past year," he writes in the foreword.
What do fans have to look forward to among Alex's self-penned anecdotes? In addition to highlights of his life – including formative memories of his childhood and early radio and TV gigs – he offers reflections on topics like marriage, parenthood, education, success, philanthropy, and even spirituality. He also shares thoughts about fan-favorite Jeopardy! champs like Ken Jennings and James Holzhauer, the media blitz around shaving his signature mustache, and being spoofed by comedy giants like Will Ferrell and Eugene Levy. Of course, the book also includes dozens of never-before-seen, candid photos of Alex over the years. These are among many more glimpses into the man behind the iconic host. Alex calls the book, "a conversation in which I get to reveal a lot more about myself than I have ever done on Jeopardy!"
Published by Simon & Schuster, "The Answer Is …" is officially available today, just one day ahead of Alex's 80th birthday.