Last Day of Season 35 on the Jeopardy! Set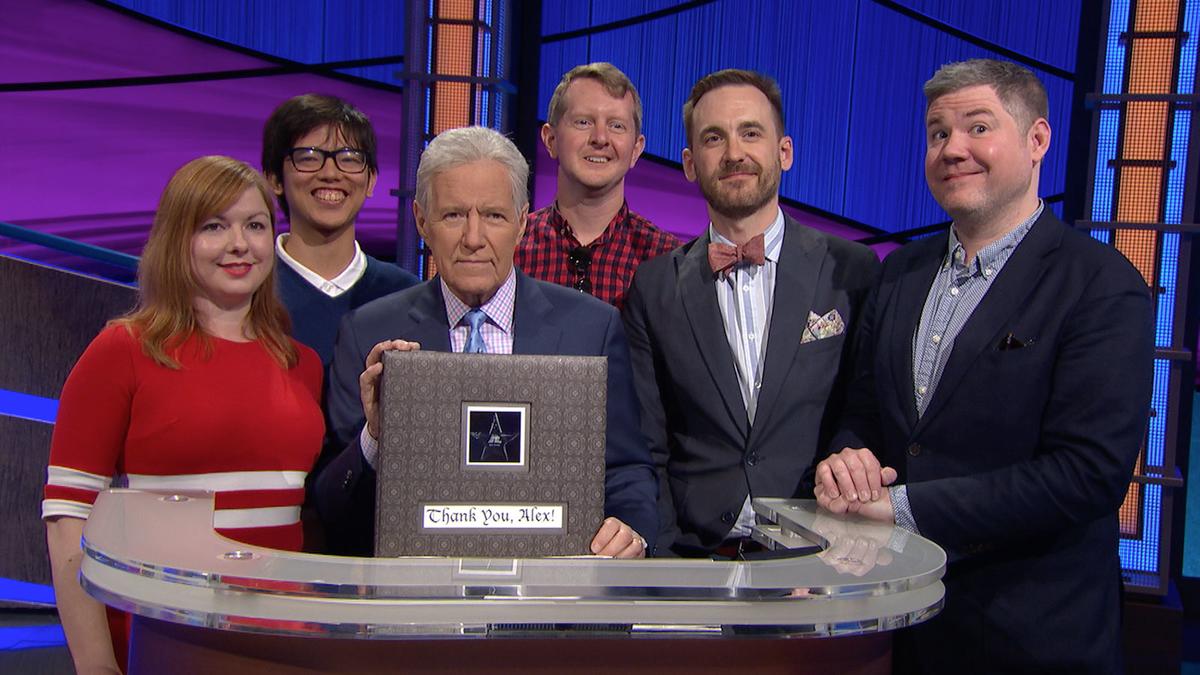 As a fitting conclusion to an eventful season, the last day of taping for Season 35 brought some surprise guests to Stage 10. Among the Jeopardy! champs in the audience that day were Ken Jennings, Brad Rutter, Pam Mueller, Austin Rogers and Alan Lin, who presented a special book of memories to Alex Trebek from all of the All-Stars. Each champion had taken a page to write Alex a personal note of thanks and support. 
Thanks to the fans and champions for the millions of well-wishes to Alex. See you soon – Season 36 is just around the corner!