Alex's Last Week of Shows to Air Jan. 4-8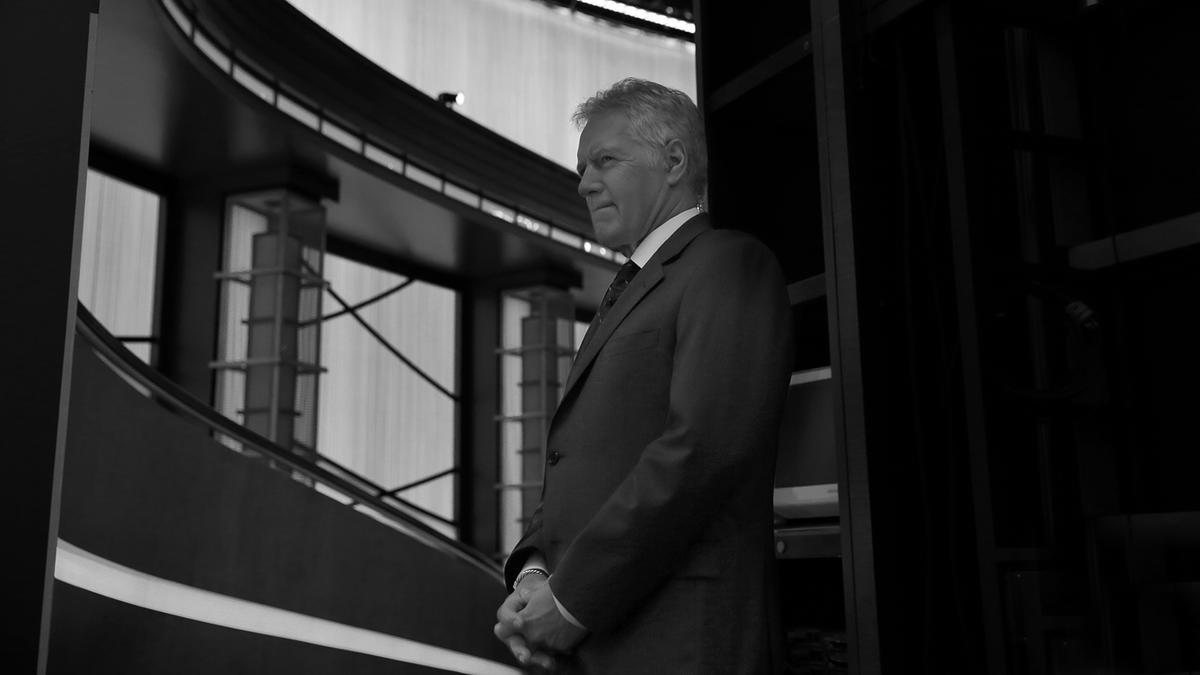 When talking about Jeopardy!, Alex always said the contestants were the real stars of the show; he was simply "the host." Yet he brought to the role an uncommon grace and a style not typically associated with the quiz show genre, raising the game to a level that may never be equaled.
When Jeopardy! was reintroduced to audiences in 1984, Alex served not only as host, but also as producer: He hired the writers and researchers and set the tone, pace and level of intelligence that carried the show through 36+ seasons. When he finished taping this last week of shows, no one knew they would be his last. He performed his responsibilities without complaint, just as he'd always done – with humor, generosity and pride for the game he loved.